Desus & Mero on Showtime is a weekly late-night talk show hosted by comedians Desus Nice and The Kid Mero, aka The Bodega Boys. The sharp-witted duo talks to illustrious guests about a variety of topics, such as pop culture, sports, music, politics, and much more. Some guests featured in season four include Mark Wahlberg, Tom Holland, Pusha T, and Damson Idris.
Where to Watch Desus & Mero Season 4
Good news! There are a few ways you and your family can enjoy not only Desus & Mero but everything Showtime has to offer. Showtime offers a free 30-day trial with access to hit TV shows, movies, documentaries, sports, and more. You can also stream live, on-demand, or save shows to watch offline from any TV, tablet, PC, or phone.
RELATED: Later With John Mayer Talk Show Being Finalized for Paramount+ Series
How Many Episodes Are in Desus & Mero Season 4?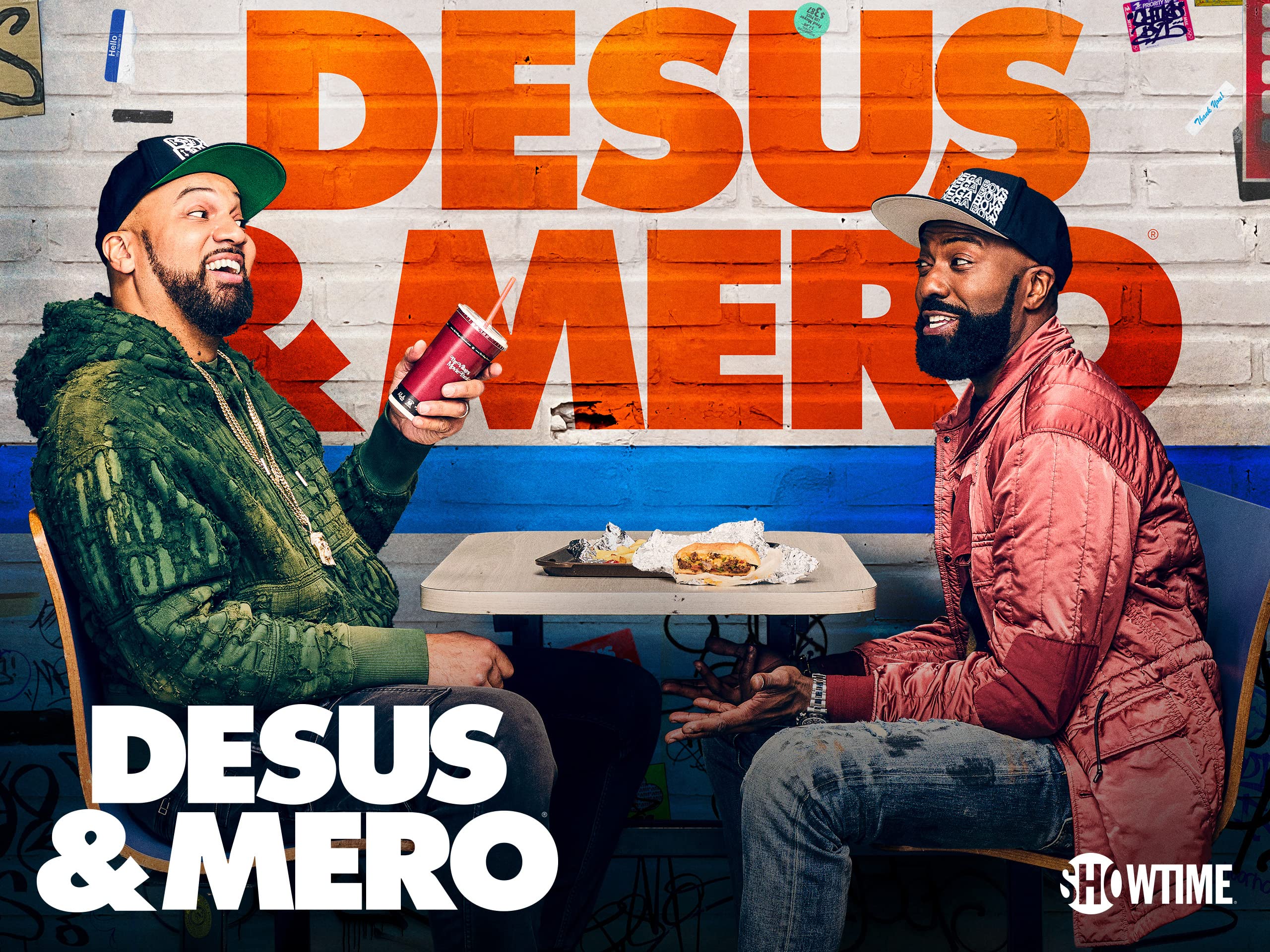 There are 15 episodes in Desus & Mero season four. The runtime of episodes averages around 30 mins. You can check the complete list of Desus & Mero episodes and their release date below.
Season Four
"Plain Slice": March 10, 2022
"It's Gonna Hit": March 17, 2022
"Grab Your Bags": March 31, 2022
"That's Brioche": April 7, 2022
"Big Hater Energy": April 14, 2022
"Lucite Situation": April 21, 2022
"Cheater Belly": April 28, 2022
"Bad Bills": May 5, 2022
"Rum On Their Gums": May 12, 2022
"It's A Party Now": May 19, 2022
"Bottles, Bottles, Bottles": May 26, 2022
"Auto-Clapping": June 2, 2022
"Say No To The Mustache": June 9, 2022
"Science and Felonies": June 16, 2022
"Coulda Been a Hero": June 23, 2022
Previous Seasons
Season Three: January – December 2021
Season Two: February – December 2020
Season One: February – November 2019
What Are the Critics Saying about Desus & Mero Season 4?
Desus & Mero Season 4 does not have an official critics rating. The series, however, has a user score of 7.7/10 on IMDB. The crackling comedic timing between the hosts has been a hit among the viewers.
IndieWire's Marcus Jones writes, "Approaching a decade since they were first paired together on the podcast-turned-web-series Desus vs. Mero, the New York natives born Daniel Baker and Joel Martinez have built a brand that grows stronger each day, staking their claim as the No. 1 show in late night until it manifests into reality."
Daniel Fienberg from The Hollywood Reporter says, "At its best, it was a perfect encapsulation of the rapport between its stars, not as loose and zany as their Bodega Boys podcast — an increasingly sporadic format whose demise barely preceded the end of Desus & Mero — or even the Complex TV and Viceland versions of the show, but often better for the inclusion of some structure around their long-codified interactions."
RELATED: Maury Show Releases Special Lil Nas X 'Montero' Episode
Is Desus & Mero Season 4 Suitable for Kids?
Desus & Mero is rated TV-MA, which means it is meant for viewing by mature audiences only. The content material is not suitable for children under 17.