What if your favorite heroes were different? And what if their stories ended differently? What If…? twists iconic Marvel Cinematic Universe plots in an all-new animated series. If you're wondering how to watch What If…? on Disney+, here are some methods to do so.
Where to Watch What If…? Season 1
Good news! There are a few ways you and your family can not only enjoy What If…? but everything Disney+ has to offer. Disney+ lets you enjoy exclusive original shows, nostalgic favorites, and blockbuster superheroes. Bundle Disney+ with Hulu and ESPN for the ultimate viewing experience. You can enjoy even more savings with an annual subscription.
RELATED: Ant-Man and the Wasp: Quantumania Trailer Gives First Look at Kang
How Many Episodes Are in What If…? Season 1?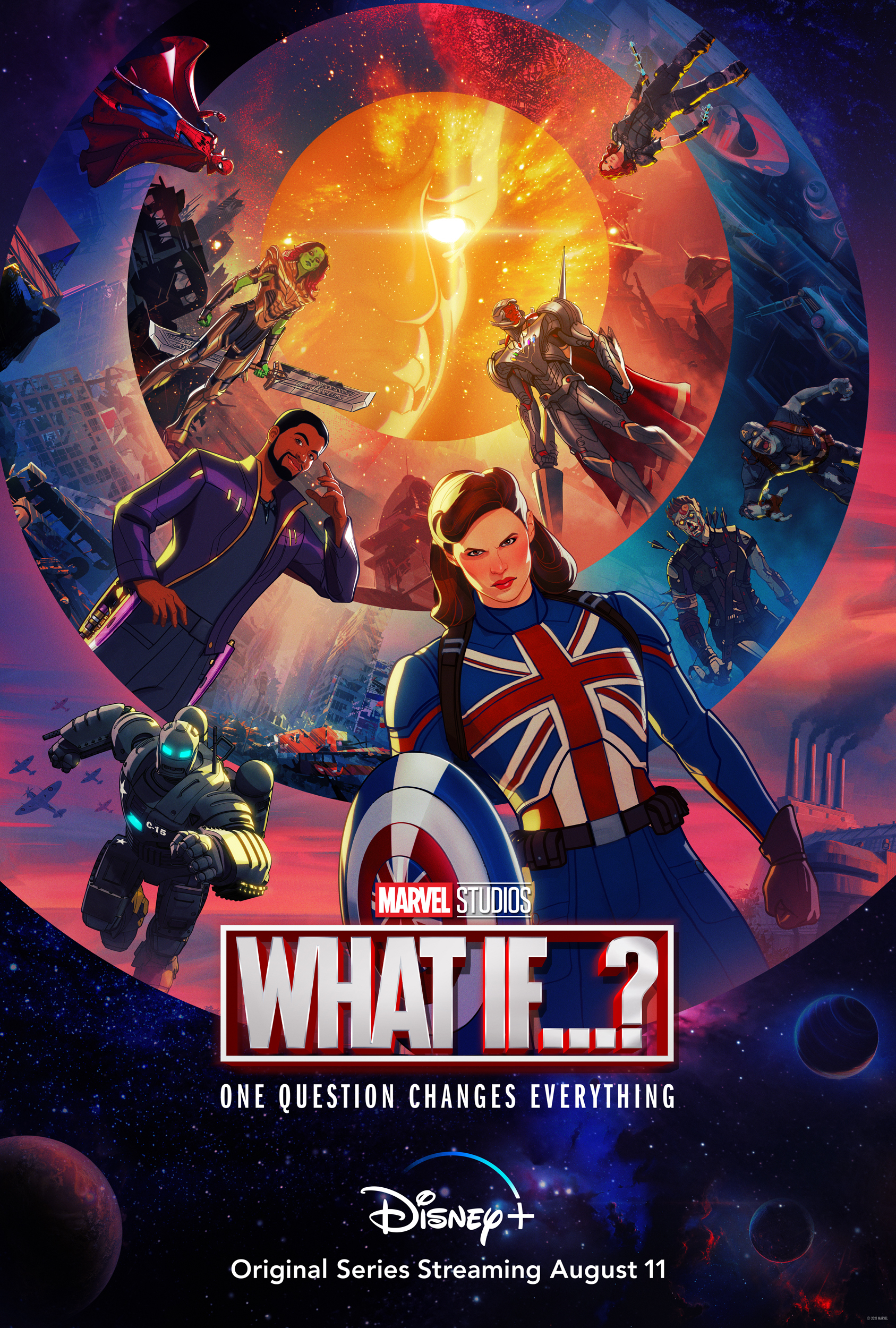 There are nine episodes in What If…? with a second and third season forthcoming. Each episode lasts 30-35 minutes on average. You can check the complete list of What If…? episodes and their scheduled date release here below.
"What If… Captain Carter Were the First Avenger?": August 11, 2021
"What If… T'Challa Became a Star-Lord?": August 18, 2021
"What If… The World Lost Its Mightiest Heroes?": August 25, 2021
"What If… Doctor Strange Lost His Heart Instead of His Hands?": September 1, 2021
"What If… Zombies?!": September 8, 2021
"What If… Killmonger Rescued Tony Stark?": September 15, 2021
"What If… Thor Were an Only Child?": September 22, 2021
"What If… Ultron Won?": September 29, 2021
"What If… The Watcher Broke His Oath?": October 6, 2021
What Are the Critics Saying About What If…? Season 1?
What If…? received a 94% from critics and 93% from audience viewers. While some viewers say you can skip the series and not miss out, others think the show is an excellent addition to the Marvel universe. Overall, if you're a fan of Marvel movies or the Multiverse, you'll find something to like in this show.
"The series is sure to leave Marvel fans excited after each episode to see what story the anthology tackles next." – Breeze Riley, The Marvel Report
"An epically fun Twilight Zone-style anthology series that dives into divergent timelines where familiar MCU events played out differently." – Sean Keane, CNET
RELATED: She-Hulk Director Explains How Meta Finale Came Together
Is What If…? Season 1 Suitable for Kids?
What If…? is rated TV-14 which is suitable for viewers over the age of 14. However, the series contains moderate depictions of violence, gore, and frightening or intense scenes. It contains mild depictions of profanity, alcohol, and drugs.