Are you a sampler of science? A connoisseur of curiosity? Weird But True! brings you interesting facts, stories, science, and more sure to delight the entire family — while learning a thing or two. If you're wondering how to watch Weird But True! on Disney+, here are some methods to do so.
Where to Watch Weird But True! Season 3
Good news! There are a few ways you and your family can not only enjoy Weird But True! but everything Disney+ has to offer. Disney+ lets you enjoy exclusive original shows, nostalgic favorites, and blockbuster superheroes. Bundle Disney+ with Hulu and ESPN for the ultimate viewing experience. You can enjoy even more savings with an annual subscription.
RELATED: Disney+ Ad-Supported Plan Announced for Late 2022 Launch
How Many Episodes Are in Weird But True! Season 3?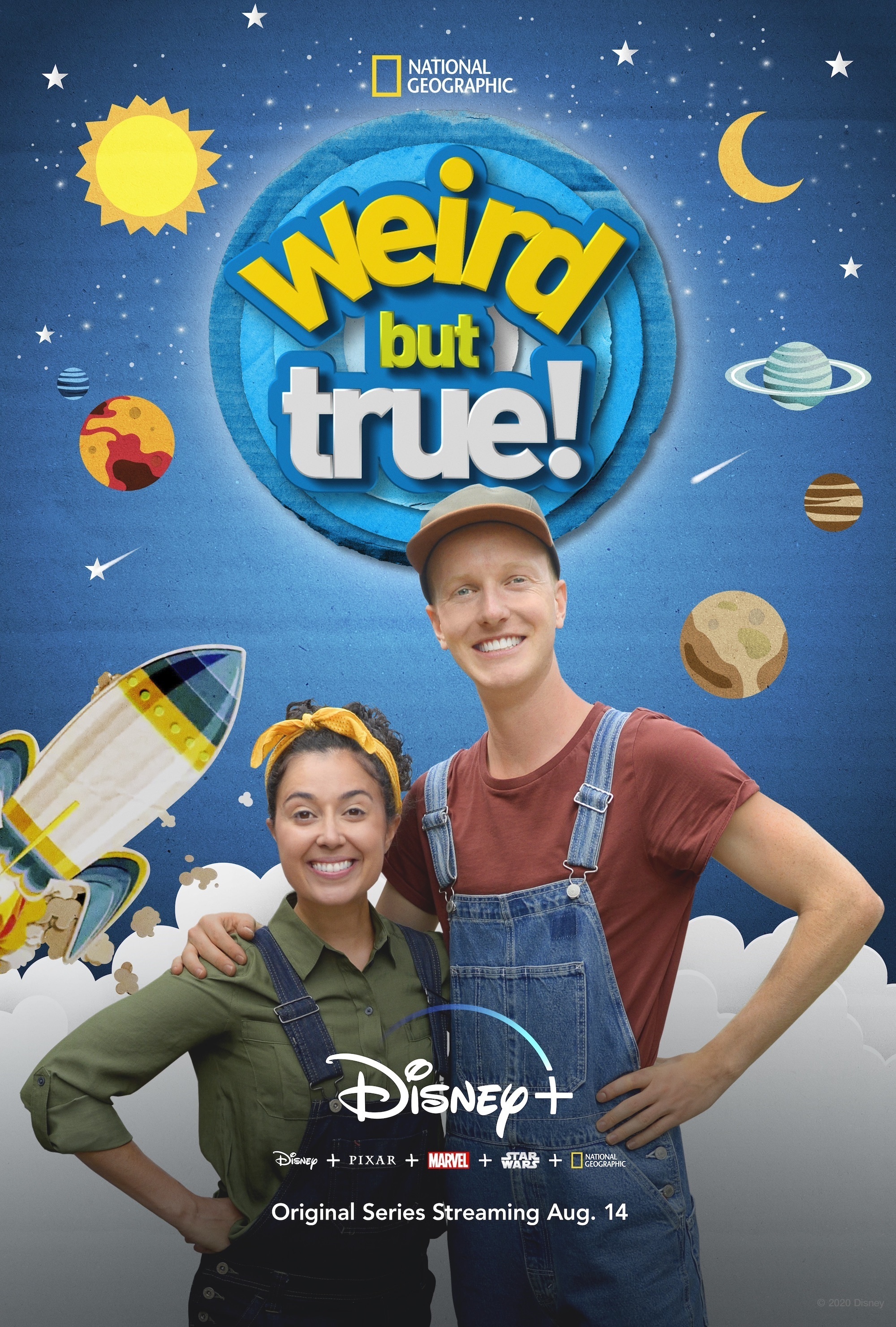 There are 13 episodes in Weird But True! season three. Each episode lasts 30 minutes on average. You can check the complete list of Weird But True! episodes and their scheduled date release here below.
Season Three
"Dinosaurs": August 14, 2020
"National Parks": August 21, 2020
"Farming": August 28, 2020
"Germs": September 4, 2020
"Photography": September 11, 2020
"Trains": September 18, 2020
"Venomous Animals": September 25, 2020
"Our Solar System": October 2, 2020
"Cooking": October 9, 2020
"Explorers": October 16, 2020
"Scuba Diving": October 23, 2020
"Rockets": October 30, 2020
"Camping": November 6, 2020
Season Two
"Paper Craftalanches & Recycling!": October 7, 2017
"Race Cars": October 14, 2017
"The Airplane Birthday": October 21, 2017
"Sounds Good": November 25, 2017
"Trees! Big & Small": December 2, 2017
"The Volcano Science Fair Showdown": December 9, 2017
"Coral Reef Crazy": December 16, 2017
"Carnivorous Plants!": December 23, 2017
"Busy Bees": September 1, 2018
"The Egg Drop Challenge": September 8, 2018
"It's Electric!": September 15, 2018
"Master Crafters": September 29, 2018
"Animal Defense League": October 6, 2018
Season One
"Space Rocks": September 10, 2016
"Storm Chasers": September 17, 2016
"Sunken Treasure": September 24, 2016
"Dog Days": October 1, 2016
"Sharks!": October 8, 2016
"Animal Headgear": October 15, 2016
"Survival 101": October 22, 2016
"Alaska's Animals": October 29, 2016
"Buggin' Out": November 5, 2016
"Animal Invaders": November 12, 2016
"Sense-Abilities": November 19, 2016
"Roller Coasters": November 26, 2016
"Kirby the Falconer": December 3, 2016
"Caves": September 9, 2017
"Action Sports": September 16, 2017
"The Case of the Stolen Bike": September 23, 2017
"Astronauts": September 30, 2017
What Are the Critics Saying About Weird But True! Season 3?
Weird But True! has no official critic reviews. IMDB rates the series a 7.9/10 based on audience scores. Most viewers find the show to be a great, informative, and educational kids' show. However, some feel the show gets a little too silly at times, which may ruin its appeal for older audiences.
"There has genuinely never been a better time for Weird But True!, and Disney, savvy as they are, haven't missed an opportunity to appeal to the masses." – Jonathan Wilson, Ready Steady Cut
"Weird but True! is famous for its handmade aesthetic, using arts and crafts projects to bring subjects to life." – Alex Reif, Laughing Place
RELATED: Nat Geo's The Right Stuff Series Canceled at Disney+ After One Season
Is Weird But True! Season 3 Suitable for Kids?
Weird But True! is rated TV-G which is suitable for all viewers. The series may contain topics unsuitable for very young children.