Tierra Incognita on Disney+ is an Argentinian horror mystery series. It follows Eric Dalaras on his quest to find the truth about his parents' mysterious disappearance at the Tierra Incógnita horror theme park eight years ago. Together with his sister, Uma, and his aunt, he runs away from his maternal grandparents' house to find answers and face his darkest fears.
Where to Watch Tierra Incognita Season 1
Good news! There are a few ways you and your family can enjoy Tierra Incognita, and everything Disney+ has to offer. Disney+ lets you enjoy exclusive original shows, nostalgic favorites, and blockbuster superheroes. Bundle Disney+ with Hulu and ESPN for the ultimate viewing experience. You can enjoy even more savings with an annual subscription.
RELATED: Exclusive The Mighty Ducks: Game Changers Clip Shows a Clash of Egos
How Many Episodes Are in Tierra Incognita Season 1?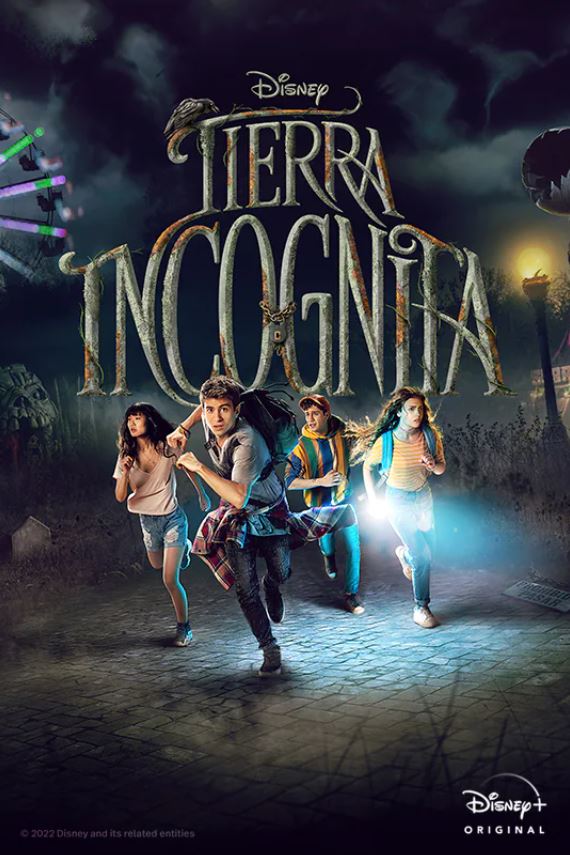 There are eight episodes in Tierra Incognita season one with a second season forthcoming in 2023. The runtime of episodes averages between 34-42 mins. You can check the complete list of Tierra Incognita episodes and their release date below.
"The Labyrinth": September 8, 2022
"The Carousel": September 8, 2022
"The Dalaras Mansion": September 8, 2022
"El Barco siniestro": September 8, 2022
"El código secreto": September 8, 2022
"El Gusano": September 8, 2022
"El cuarto oculto": September 8, 2022
"El espanto": September 8, 2022
What Are the Critics Saying about Tierra Incognita Season 1?
Tierra Incognita does not have an official critics rating on Rotten Tomatoes but has an average audience score of 57%. It's safe to say that the series has elicited a lukewarm response from all viewers.
Tahlia Akhurst from Streaming Digitally writes, "It has a nostalgic '80s spirit that runs through the series and connects with all kinds of audiences. Also, horror is a rare genre in Latin American TV productions and their efforts have paid off. The series has the real fear element that was the most challenging part of the series."
RELATED: All Disney Live-Action Remakes Ranked Following Pinocchio
Is Tierra Incognita Season 1 Suitable for Kids?
Tierra Incognita is rated TV-PG which means it is suitable for viewers over the age of 14 and parental guidance is recommended for younger children.
How Can I Watch Tierra Incognita Season 1 in Its Original Language?
Tierra Incognita is originally in Spanish. To watch Tierra Incognita in its original language, set language settings to Spanish with English subtitles from the menu options of your streaming device.