The Mandalorian offers an adventure in the Star Wars universe outside of its iconic Jedi. After a bounty goes wrong and leaves the Mandalorian (Pedro Pascal) with a Yoda-like charge, he must embark on a journey to find the Child's true home while avoiding capture. If you're wondering how to watch The Mandalorian on Disney+, here are some methods to do so.
Where to Watch The Mandalorian Season 2
Good news! There are a few ways you and your family can not only enjoy The Mandalorian but everything Disney+ has to offer. Disney+ lets you enjoy exclusive original shows, nostalgic favorites, and blockbuster superheroes. Bundle Disney+ with Hulu and ESPN for the ultimate viewing experience. You can enjoy even more savings with an annual subscription.
RELATED: Pedro Pascal Teases Potential The Mandalorian Movie
How Many Episodes Are in The Mandalorian Season 2?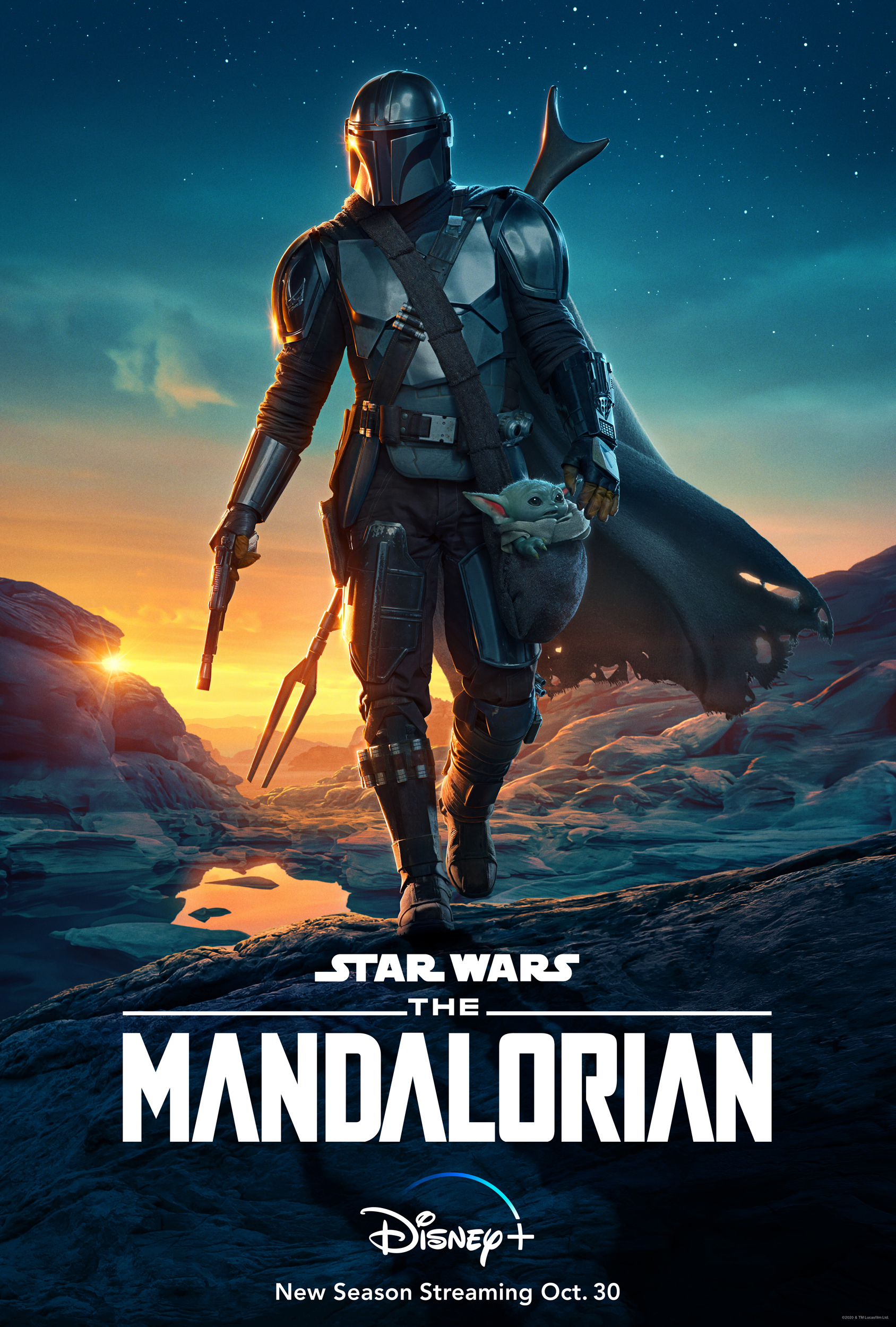 There are eight episodes in The Mandalorian season two with a third season forthcoming in 2023. Each episode lasts 45 minutes on average. You can check the complete list of The Mandalorian episodes and their scheduled date release here below.
Season Two
"Chapter 9: The Marshal": October 30, 2020
"Chapter 10: The Passenger": November 6, 2020
"Chapter 11: The Heiress": November 13, 2020
"Chapter 12: The Siege": November 20, 2020
"Chapter 13: The Jedi": November 27, 2020
"Chapter 14: The Tragedy": December 4, 2020
"Chapter 15: The Believer": December 11, 2020
"Chapter 16: The Rescue": December 18, 2020
Season One
"Chapter 1: The Mandalorian": November 12, 2019
"Chapter 2: The Child": November 15, 2019
"Chapter 3: The Sin": November 22, 2019
"Chapter 4: Sanctuary": November 29, 2019
"Chapter 5: The Gunslinger": December 6, 2019
"Chapter 6: The Prisoner": December 13, 2019
"Chapter 7: The Reckoning": December 18, 2019
"Chapter 8: Redemption": December 27, 2019
What Are the Critics Saying About The Mandalorian Season 2?
The Mandalorian received a 93% from critics and 92% from audience viewers. If you like the Star Wars universe, but want to see something other than Jedi, you'll enjoy this series. Viewers love the world-building, characters, and simple-but-effective plots in the series. The Child, otherwise known as Baby Yoda, is also an endearing fan-favorite.
"After The Rise Of Skywalker's disappointment, this franchise is finally on an exciting new path. This is the way." – Alex Flood, NME
"The Mandalorian is a joyous example of how to exist inside a well-worn world with panache. Long may the Force be with it." – Tony Black, Cultural Conversation
RELATED: The Mandalorian Season 3 Trailer Teases a Return to Mandalore
Is The Mandalorian Season 2 Suitable for Kids?
The Mandalorian is rated TV-14 which is suitable for viewers over the age of 14. However, the series contains moderate violence, gore, and frightening or intense scenes that may not be suitable for younger viewers.