Take a look into the making of Marvel movies and TV shows such as WandaVision with Marvel Studios Assembled. This docuseries features behind-the-scenes footage and interviews, as well as a peek at what's to come for the franchise. If you're wondering how to watch Marvel Studios Assembled on Disney+, here are some methods to do so.
Where to Watch Marvel Studios Assembled
Good news! There are a few ways you and your family can not only enjoy Marvel Studios Assembled but everything Disney+ has to offer. Disney+ lets you enjoy exclusive original shows, nostalgic favorites, and blockbuster superheroes. Bundle Disney+ with Hulu and ESPN for the ultimate viewing experience. You can enjoy even more savings with an annual subscription.
RELATED: Marvel Drops Trailer for Assembled: The Making of Ms. Marvel
How Many Episodes Are in Marvel Studios Assembled?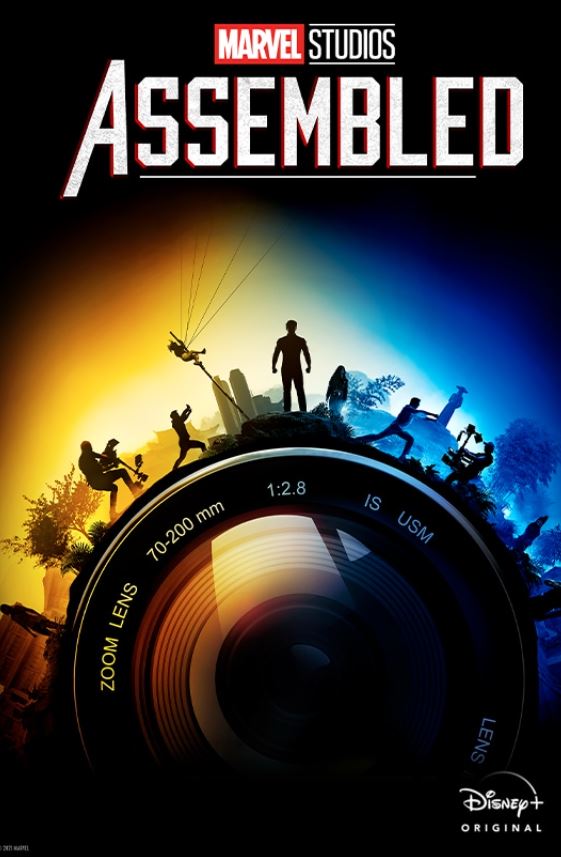 There are 13 episodes in Marvel Studios Assembled. Each episode lasts 60 minutes on average. You can check the complete list of Marvel Studios Assembled episodes and their scheduled date release here below.
"The Making of WandaVision": March 12, 2021
"The Making of The Falcon and the Winter Soldier": April 30, 2021
"The Making of Loki": July 21, 2021
"The Making of Black Widow": October 20, 2021
"The Making of What If…?": October 27, 2021
"The Making of Shang-Chi and the Legend of the Ten Rings": November 12, 2021
"The Making of Hawkeye": February 9, 2022
"The Making of Eternals": February 16, 2022
"The Making of Moon Knight": May 25, 2022
"The Making of Doctor Strange in the Multiverse of Madness": July 8, 2022
"The Making of Ms. Marvel": August 3, 2022
"The Making of Thor: Love and Thunder": September 8, 2022
"The Making of She-Hulk: Attorney at Law": November 3, 2022
What Are the Critics Saying About Marvel Studios Assembled?
Marvel Studios Assembled has received a 91% from audience viewers. Fans of Marvel and making-of shows alike will enjoy the in-depth look at what goes into making a TV show or movie. Overall, if you've enjoyed any previous Marvel making-of, this series is a must-watch.
"It's a fascinating and fun look at the making of the show, from getting everything as period specific as possible, to the writing of each jingle. However, if you're looking for any teases about where the show may go, you won't get any." – Mike Manalo, SpoilerFreeReviews
"Instead of the actors, this Assembled focuses much more on the creators of the new series. Executive Producer Brad Winderbaum talks about how early the Marvel team considered creating a What If…? project." – Mike Mack, Laughing Place
RELATED: Marvel Studios' Assembled: New Disney+ Docuseries About the Making of WandaVision
Is Marvel Studios Assembled Suitable for Kids?
Marvel Studios Assembled is rated TV-14 which is suitable for viewers over the age of 14. However, the series may contain frightening or intense scenes not suitable for younger viewers.