See Disney's greatest movie scenes — made entirely from food! Foodtastic brings together artistic chefs to create amazing food masterpieces. Watch them compete to see who can make the best Disney creations. If you're wondering how to watch Foodtastic on Disney+, here are some methods to do so.
Where to Watch Foodtastic
Good news! There are a few ways you and your family can not only enjoy Foodtastic but everything Disney+ has to offer. Disney+ lets you enjoy exclusive original shows, nostalgic favorites, and blockbuster superheroes. Bundle Disney+ with Hulu and ESPN for the ultimate viewing experience. You can enjoy even more savings with an annual subscription.
RELATED: Exclusive Made From Scratch Clip Has Jason Genao Talking Family
How Many Episodes Are in Foodtastic?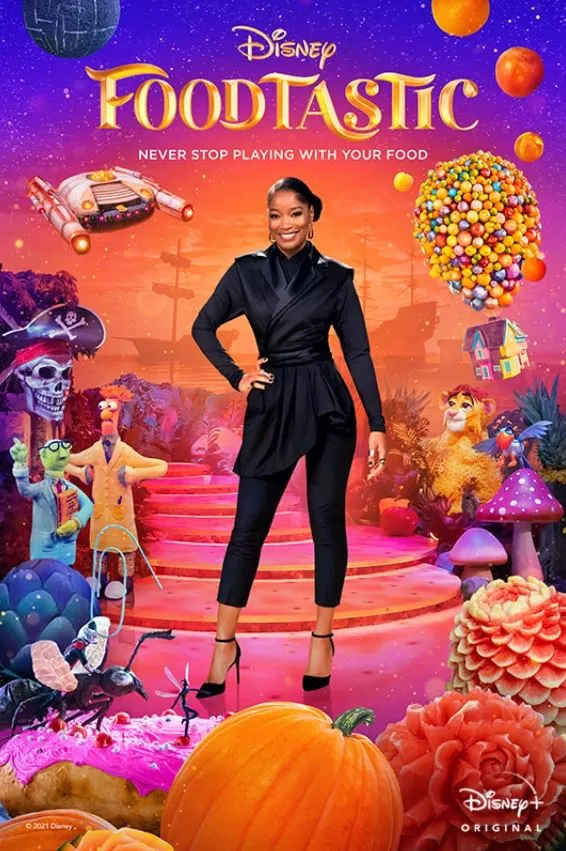 There are 11 episodes in Foodtastic. Each episode lasts 45 minutes on average. You can check the complete list of Foodtastic episodes and their scheduled date release here below.
"Ant-Man and The Wasp: Introducing Micro-Girl": December 15, 2021
"Star Wars: The Rebel Mechanic": December 15, 2021
"Toy Story: The Doctor is In": December 15, 2021
"Beauty and the Beast: Meet Belle's Best Friend": December 15, 2021
"The Avengers: Sorceress by Day": December 15, 2021
"Cars: Back on the Track": December 15, 2021
"The Lion King: Queen of the Jungle": December 15, 2021
"Up: An Explorer's Adventure": December 15, 2021
"Wreck-It Ralph: Ralph's New Game": December 15, 2021
"Pirates of the Caribbean: The Hunt for Barbossa": December 15, 2021
"The Muppets: A Chicken Day Miracle": December 15, 2021
What Are the Critics Saying About Foodtastic?
Foodtastic has no official critic reviews. IMDB gives the series a 4.7/10 based on user scores. Unfortunately, many viewers say you should skip this show. They feel the host doesn't quite fit, the execution misses the mark, and that while the final products are fun to look at, they left many viewers wondering what the point of making them was. However, others enjoyed Foodtastic and the weekly theme changes.
"Foodtastic is a fantastic-looking show. You can tell that Disney money went into the complex set, which changes with each episode to reflect the IP that's being used." – Joel Keller, Decider
"The goofy, low-stakes food competition could have easily veered into a land of sharp cheddar with its quirky 'tell a Disney-branded story, but with food' premise. But it works…" – Adam Rosenberg, Mashable
RELATED: FOX Renews Cooking Competition Series MasterChef for 12th Season
Is Foodtastic Suitable for Kids?
Foodtastic is rated TV-G which is suitable for all audiences. However, parental supervision is recommended for very young viewers.