If you or your kids enjoy DIYing everything, you'll love Disney Family Sundays. Join host Amber Kemp Gerstel and DIY along with her with fun Disney-themed crafts. If you're wondering how to watch Disney Family Sundays on Disney+, here are some methods to do so.
Where to Watch Disney Family Sundays
Good news! There are a few ways you and your family can not only enjoy Disney Family Sundays but everything Disney+ has to offer. Disney+ lets you enjoy exclusive original shows, nostalgic favorites, and blockbuster superheroes. Bundle Disney+ with Hulu and ESPN for the ultimate viewing experience. You can enjoy even more savings with an annual subscription.
RELATED: The Little Mermaid Live-Action Adaptation Gets First Poster
How Many Episodes Are in Disney Family Sundays?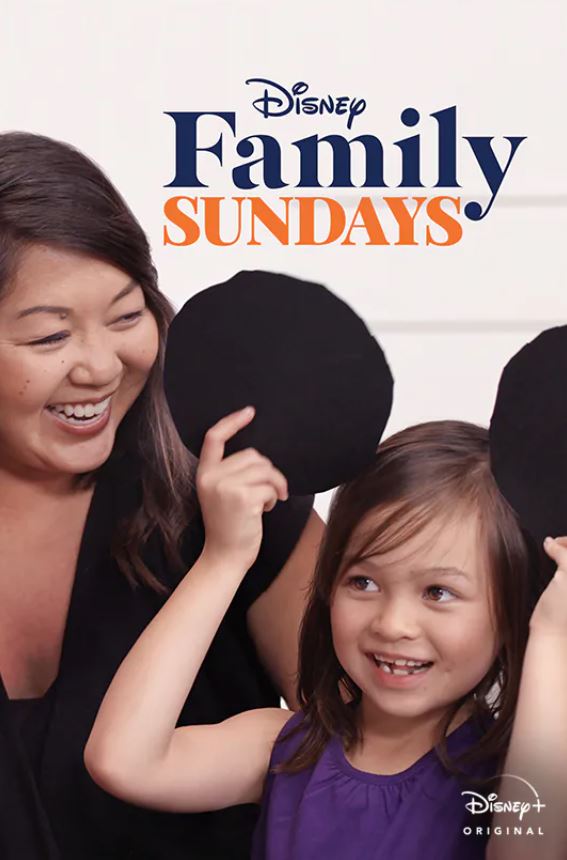 There are 40 episodes in Disney Family Sundays. Each episode lasts 10 minutes on average. You can check the complete list of Disney Family Sundays episodes and their scheduled date release here below.
"Dumbo: Tent": November 12, 2019
"The Little Mermaid: Mermaid Tails": November 15, 2019
"Frozen 2: Soap": November 22, 2019
"Up: Map": November 29, 2019
"Mickey and Friends: Ornaments": December 6, 2019
"Cars: Winter Snow Globe": December 13, 2019
"Mickey Mouse: Wreath": December 20, 2019
"Wreck It Ralph: Sugar Rush Racer": December 27, 2019
"Inside Out: Memory Balls": January 3, 2020
"Alice in Wonderland: Teacup Lamp": January 10, 2020
"Hercules: Obstacle Course": January 17, 2020
"Big Hero 6: First Aid Kit": January 24, 2020
"Tangled: Paper Lanterns": January 31, 2020
"Toy Story: Toy Bins": February 7, 2020
"Princess and the Frog: Lily Pads": February 14, 2020
"Aristocats: Headbands": February 21, 2020
"Lion King: Paint Pour Artwork": February 28, 2020
"Zootopia: Bracelets": March 6, 2020
"The Muppets: Pom Poms": March 13, 2020
"Winnie the Pooh: Flower Pots": March 20, 2020
"Ratatouille: Chef Hat": March 27, 2020
"Minnie Mouse: Apron": April 3, 2020
"Minnie Mouse: Kite": April 10, 2020
"Finding Nemo: Terrarium": April 17, 2020
"WALL.E: Recycling Container": April 24, 2020
"Star Wars: Clock": May 1, 2020
"Star Wars: Hanging Art": May 8, 2020
"Beauty and the Beast: Stained Glass": May 15, 2020
"Bambi: Lanterns": May 22, 2020
"Nightmare Before Christmas: Candy Bowl": May 29, 2020
"101 Dalmatians: Onesie": June 5, 2020
"Winnie the Pooh: Bag Toss": June 12, 2020
"Monsters, Inc.: Water Bottles": June 19, 2020
"Snow White and the Seven Dwarfs: Bowling Set": June 26, 2020
"Peter Pan: Shadow Box Theater": July 3, 2020
"Lilo and Stitch: Family Tree": July 10, 2020
"Moana: Tomatoa Photo Holder": July 17, 2020
"The Jungle Book: Finger Puppets": July 24, 2020
"Mickey and Minnie: Pillows": July 31, 2020
"Goofy: Pencil Cup": August 7, 2020
What Are the Critics Saying About Disney Family Sundays?
Disney Family Sundays has no official critic reviews. IMDB rates the series a 5.2/10 based on user scores. If you're a fan of Disney or a fan of DIY, you're sure to like the family-oriented crafts and humor of the show.
The show is oriented toward younger children and families with younger children, so older children and teenagers may find the crafts to be a bit too simple to be enjoyable. Parents should also supervise or help their younger children when attempting to follow along with any of the provided projects.
RELATED: Exclusive Oni: Thunder God's Tale Clip Shows Netflix's Stunningly Animated Series
Is Disney Family Sundays Suitable for Kids?
Disney Family Sundays is rated TV-G which is suitable for all audiences. Parental supervision is recommended for very young viewers.