With life's crazy circumstances, will this couple ever be able to adopt? Trying follows the story of Jason and Nikki, a young couple unable to have children. When they decide to adopt instead, hijinks ensue. If you're wondering how to watch Trying on Apple TV+, here are some methods to do so.
Where to Watch Trying
Good news! There are a few ways you and your family can not only enjoy Trying but everything Apple TV+ has to offer. Apple TV+ offers a free 7-day trial as well as a one-month free trial as part of a bundled package if you purchase Apple One. Already have an Apple device? That includes a free three-month subscription to Apple TV+ if redeemed within 90 days.
RELATED: Apple TV+'s Trying Trailer Starring Rafe Spall, Esther Smith & Imelda Staunton
How Many Episodes Are in Trying?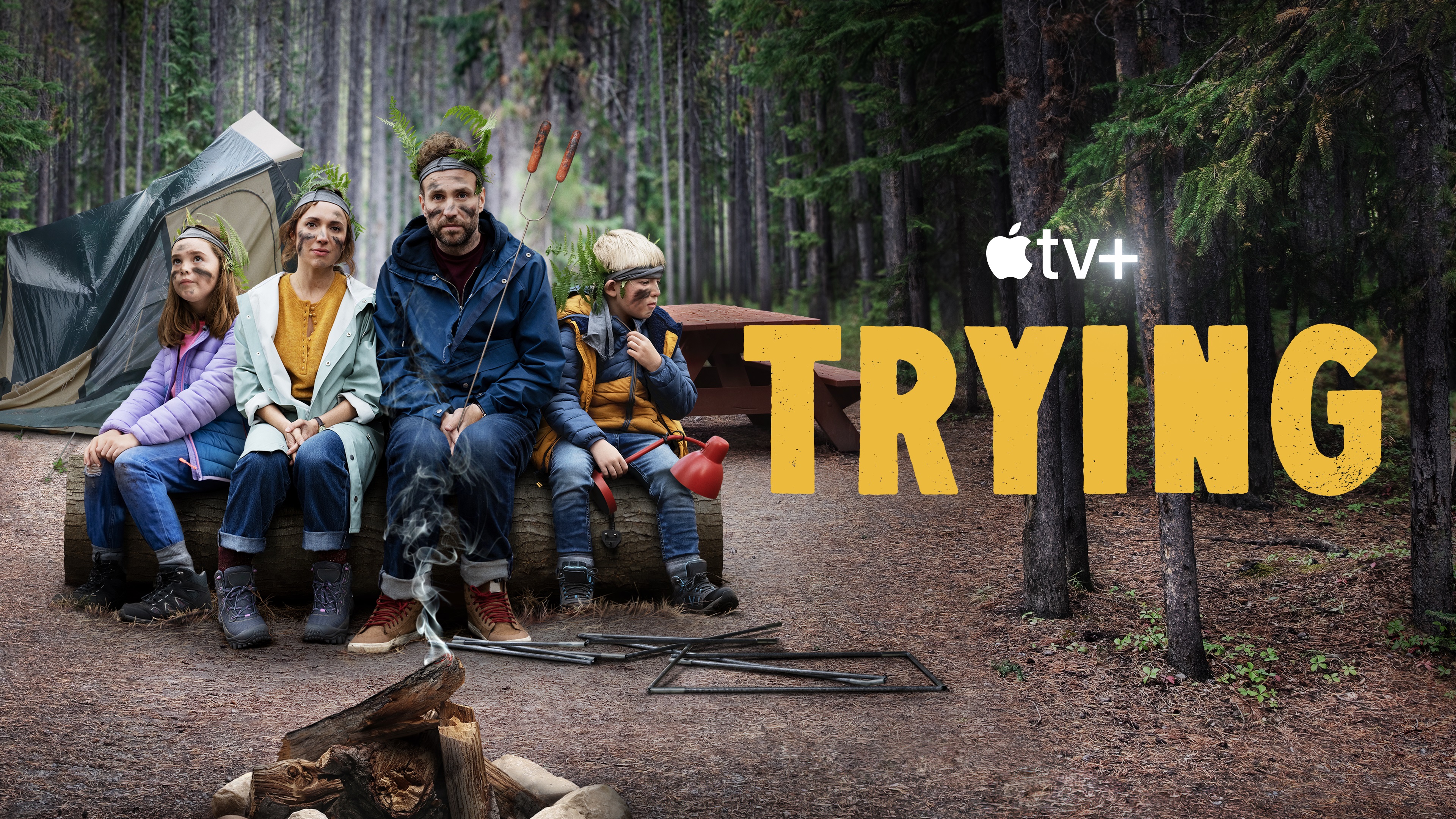 There are 24 episodes in Trying with a fourth season forthcoming. Each episode lasts 25-30 minutes on average. You can check the complete list of Trying episodes and their scheduled date release here below.
Season One
"Nikki and Jason": May 1, 2020
"The Ex-Girlfriend": May 1, 2020
"Tickets for a Queue": May 1, 2020
"Rainbow Castle People": May 1, 2020
"Someone Else's Kids": May 1, 2020
"Show Me the Love": May 1, 2020
"Good Old Family Map": May 1, 2020
"We Know the Way Out": May 1, 2020
Season Two
"A Nice Boy": May 21, 2021
"The Sun on Your Back": May 21, 2021
"Big Heads": May 28, 2021
"Helicopters": June 4, 2021
"Maddest Sweetest Thing": June 11, 2021
"A Long Way Down": June 18, 2021
"Lift Me Up":  June 25, 2021
"I'm Scared": July 2, 2021
Season Three
"Home": July 22, 2022
"The Circle": July 22, 2022
"Capture the Flag": July 29, 2022
"Little Steps": August 5, 2022
"Pick a Side": August 12, 2022
"Feelings Are the Worst": August 19, 2022
"What a Banker": August 26, 2022
"The End of the Beginning": September 2, 2022
Season Four
"Episode #4.1″: TBD, 2023
What Are the Critics Saying About Trying?
Trying has received a rating of 93% from critics and 92% from audience viewers. Viewers find the show fun, lovable, and exciting, with great writing. Most viewers have found the latest season, season three, to be the best of the series so far.
"Mostly, it's an often very funny and heartwarming comedy about two spectacular people navigating their relationship and interacting with the friends and family that make up their eclectic circle." – Dustin Rowles, Pajiba
"The first few episodes of season three are overly saccharine…Thankfully, this cloying approach fades away relatively soon and Trying reverts to its winning and likable personality." – Lily Moayeri, Under the Radar
RELATED: Exclusive Long Story Short Clip – Rafe Spall Stars in Feel-Good Comedy
Is Trying Suitable for Kids?
Trying is rated TV-14, which is suitable for viewers over the age of 14. The show contains mild depictions of profanity and moderate depictions of alcohol and drugs.