Feminism, female empowerment, girl power. Call it what you may, Roar, an anthology series on Apple TV+, aims to unpack the underlying theme of these terms. Adapted from short stories by Cecelia Ahern, the series, starring Nicole Kidman, takes you on eight different journeys and experiences of women who must assert their identity in an ever-changing and ever-challenging world.
Where to Watch Roar
Good news! There are a few ways you and your family can not only enjoy Roar but everything the streaming service has to offer. Apple TV+ offers a free 7-day trial as well as a one-month free trial as part of a bundled package if you purchase Apple One. Already have an Apple device? That includes a free three-month subscription to Apple TV+ if redeemed within 90 days.
RELATED: Roar Trailer Previews Apple's Star-Studded Anthology Series
How Many Episodes Are in Roar?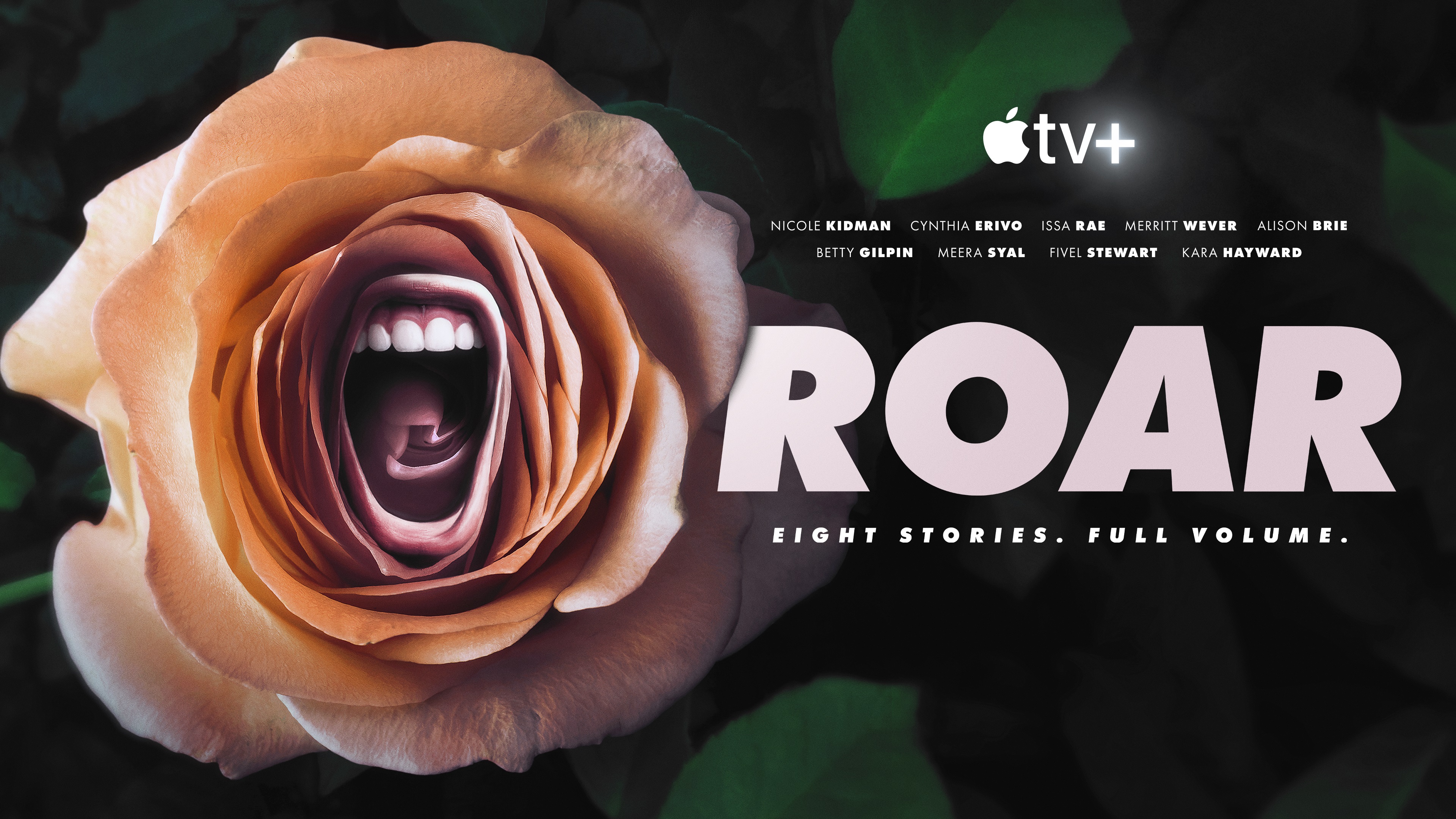 There are eight episodes in Roar. Each episode averages between 29-37 mins. You can check the complete list of Roar episodes and their scheduled date release below.
"The Woman Who Disappeared": April 15, 2022
"The Woman Who Ate Photographs": April 15, 2022
"The Woman Who Was Kept on a Shelf": April 15, 2022
"The Woman Who Found Bite Marks on Her Skin": April 15, 2022
"The Woman Who Was Fed by a Duck": April 15, 2022
"The Woman Who Solved Her Own Murder": April 15, 2022
"The Woman Who Returned Her Husband": April 15, 2022
"The Girl Who Loved Horses": April 15, 2022
What Are the Critics Saying about Roar?
Despite its stellar cast and crew, Roar has received a rating of 71% from critics and the audience has given it a below-average 41% approval rating on Rotten Tomatoes. Some critics agree it's a classic case of too many cooks spoiling the broth.
Jenna Scherer from Rolling Stone writes, "Roar has built a daring experiment, bringing in a diverse group of female writing, directing, and acting heavyweights — which makes the series almost fascinating in its failure to deliver."
Some other critics, however, did not find the anthology disappointing. Rebecca Nicholson from The Guardian observes, "When it works, it really works, and even when it doesn't quite come together, it is different enough to demand your attention."
And Sydney Morning Herald's Brad Newsome says, "Streaming services are glutted with anthology series, but we still needed this one. Truthful, validating and sometimes just plain magical."
RELATED: Roar: Nicole Kidman, Cynthia Erivo & More to Star in Apple's New Anthology Series
Is Roar Suitable for Kids?
Roar has a TV-MA rating which means it is meant for viewing by mature audiences only and may not be suitable for audiences under 17.