To call Ted Lasso the pride of Apple TV+ wouldn't be wrong. Jason Sudeikis stars as the titular Ted Lasso, a goofy but smart, extremely optimistic, and instantly lovable American football coach hired to guide AFC Richmond, a fictional English Premier League soccer team, even though he has no knowledge about the sport.
He is recruited by the team's owner Rebecca Welton (Hannah Waddingham), who expects his inexperience to make the team fail in order to get back at her ex-husband. Ted's passion for guiding the team and his unwillingness to give up soon win everyone over, and he becomes an inspiration not only for the young players but also for Rebecca.
Do you know what the best part is? Even if you are lost when it comes to football, nothing is stopping you from falling in love with this show!
Where to Watch Ted Lasso
With the third season of Ted Lasso also set to grace the streamer sooner or later, it is paramount to binge the first two seasons, and you need an Apple TV+ subscription for that. Keep in mind that the subscription will also bring you the streamer's hefty collection of some of the best shows and films out there.
The process of becoming a subscriber is simple. You can pick up the bundled package option where you purchase Apple One and choose between the free 7-day or one-month trial. There is also the option of availing of a three-month subscription to Apple TV+, but it is only available to those who already have an Apple device. This last option also allows you to renew the service within 90 days of purchase.
RELATED: Ted Lasso Season 3 'Was Planned' To Be Its Last, Says Writer
How Many Episodes Are in Ted Lasso?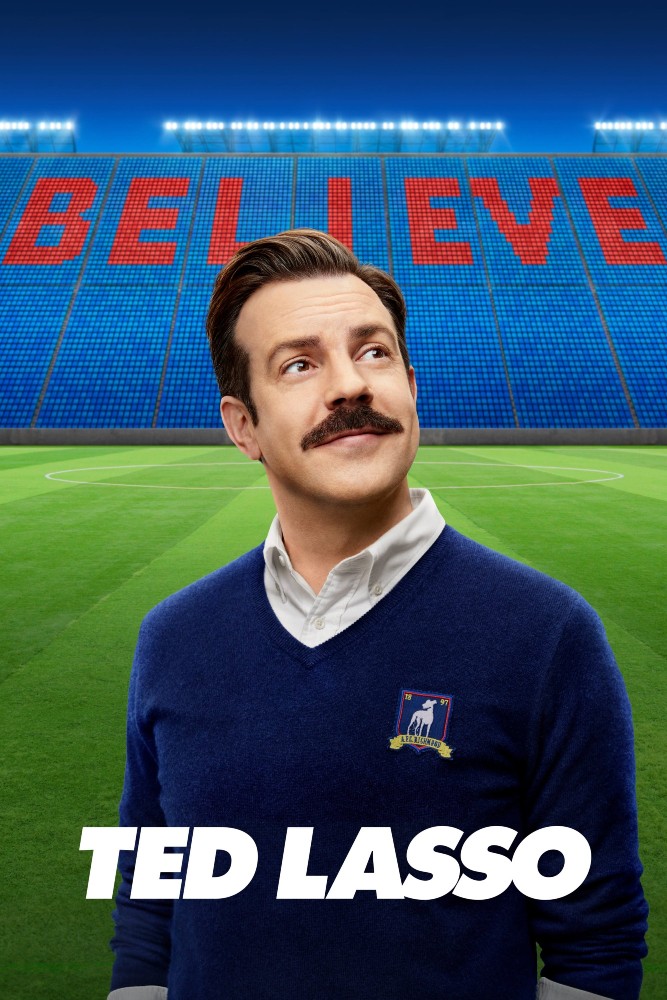 The engaging and exciting premise of Ted Lasso has been spread across two seasons so far, with the first season made of ten episodes and the 12-episode-long second season. The episodes in the show have an average duration of 30 minutes. You can check out the complete list of episodes in Ted Lasso — excluding the third season that is currently being filmed — along with their release date below.
Season 1 
"Pilot": August 14, 2020
"Biscuits": August 14, 2020
"Trent Crimm": The Independent August 14, 2020
"For The Children": August 21, 2020
"Tan Lines": August 28, 2020
"Two Aces": September 4, 2020
"Make Rebecca Great Again": September 11, 2020
"The Diamond Dogs": September 18, 2020
"All Apologies": September 25, 2020
"The Hope That Kills": You October 2, 2020
Season 2
"Goodbye Earl": July 23, 2021
"Lavender": July 30, 2021
"Do The Right-est Thing": August 6, 2021
"Carol Of The Bells": August 13, 2021
"Rainbow": August 20, 2021
"The Signal": August 27, 2021
"Headspace": September 3, 2021
"Man City": September 10, 2021
"Beard After Hours": September 17, 2021
"No Weddings And A Funeral": September 24, 2021
"Midnight Train To Royston": October 1, 2021
"Inverting The Pyramid Of Success": October 8, 2021
What Are the Critics Saying about Ted Lasso?
Ted Lasso is one of those rare shows that charm critics and viewers. The Apple TV+ series currently enjoys an overall positive rating of 95% (based on 194 critic reviews) and has been given a rating of 81% (based on 1993 reviews).
"Lasso's good-naturedness chipped away at our resistance until finally we gave in, and just let it make us happy. Watching an episode was like rolling around on the floor with a good dog," writes Johanna Schneller of Globe and Mail.
For Lucy Mangan of Guardian, the second season successfully experimented with Ted Lasso's tried and tested formula. "The broadening and deepening must have felt like a risk to everyone involved in a show predicated on bringing light comic relief to viewers… But it's paid off. They shot and they've scored," read the review.
RELATED: Ted Lasso Season 3 Begins Production, Shows Off New Kits
Is Ted Lasso Suitable for Kids?
Even though the overall plot of the series is seemingly suitable for all ages, it has been rated TV-MA because of the use of mature language and nudity in places. The show is only intended to be viewed by mature audiences and is best avoided by those under the age of 17.