Better Call Saul is back for Jimmy McGill's last adventures.
The Breaking Bad spin-off has almost concluded its run, but many surprises are still left. Bob Odenkirk proved that he's a skillful actor once again throughout the transformation from an ordinary lawyer into an unpredictable criminal. The latest installment saw Jimmy and Kim dealing with the dangerous Lalo Salamanca in the aftermath of the Part 1 finale. Many things have changed, and the protagonists still need some time to digest their new status. Even the notorious Gus Fring still needs to figure out his place in the criminal world. The pace is faster than ever in sight of the series' conclusion.
When to Watch Better Call Saul Season 6 Episode 9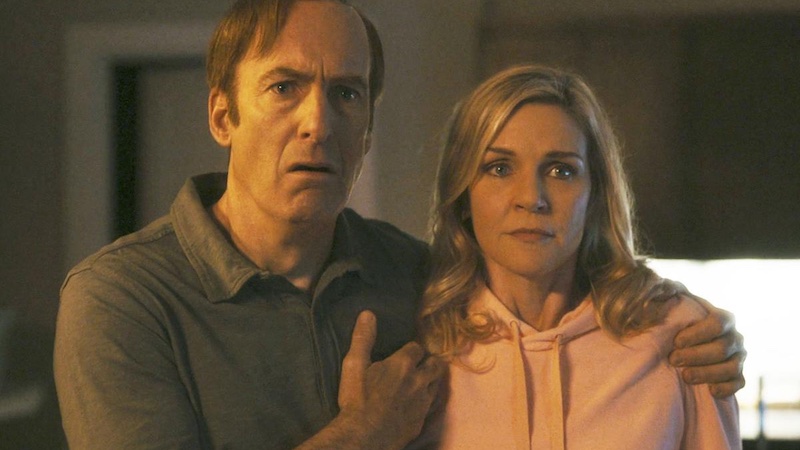 Better Call Saul Season 6 Episode 9 will debut on AMC and AMC+ at 9 p.m. ET/6 p.m. PT on Monday, July 18. The upcoming installment is called "Fun and Games," directed by Michael Morris and written by Ann Cherkis. The final five episodes will air weekly before the series' grand finale on Aug. 15. Better Call Saul stars Rhea Seehorn as Kim Wexler, Tony Dalton as Lalo, and Jonathan Banks as Mike Ehrmantraut. Additionally, Michael Mando as Nacho Vargo and Giancarlo Esposito as Gus Fring.
"The final season concludes the complicated journey and transformation of its compromised hero, Jimmy McGill, into criminal lawyer Saul Goodman," reads the synopsis. "From the cartel to the courthouse, from Albuquerque to Omaha, season six tracks Jimmy, Saul, and Gene as well as Jimmy's complex relationship with Kim, who is in the midst of her own existential crisis. Meanwhile, Mike, Gus, Nacho, and Lalo are locked into a game of cat and mouse with mortal stakes."
Peter Gould and Vince Gilligan created the critically acclaimed drama. Gould and Gilligan also serve as executive producers along with Mark Johnson, Melissa Bernstein, Thomas Schnauz, and Gennifer Hutchison.