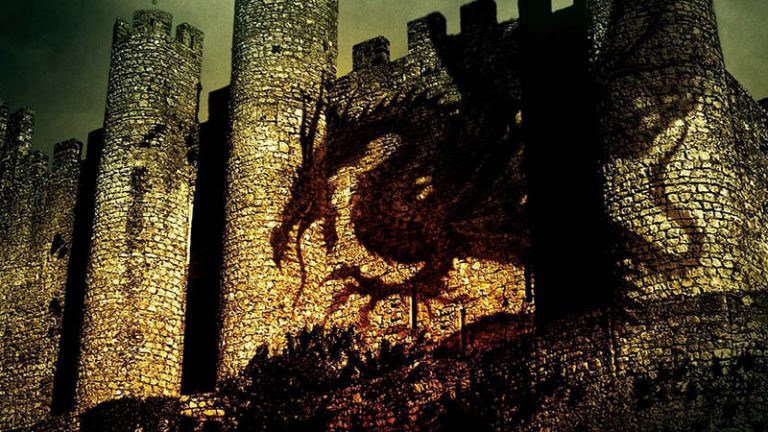 It has already been over a year since we've last heard an update on Hulu's series adaptation of Stephen King's 1984 fantasy novel Eyes of the Dragon, and now IT producer Seth Grahame-Smith has confirmed that the project is officially no longer in development and will not be moving forward at Hulu. During a recent interview with The Kingcast, Grahame-Smith revealed that the streamer's decision to cancel the series was due to the budget and behind-the-scenes changes among the executives.
In addition, the Abraham Lincoln: Vampire Hunter writer also shared his previous casting plans for the scrapped project, including trying to enlist Oscar winner Sam Rockwell to portray the role of the powerful wizard named Flagg.
RELATED: Mike Flanagan's Dream Project is to Adapt Stephen King's The Dark Tower
The Eyes of the Dragon series adaptation was being developed by The Lego Batman Movie's Seth Grahame-Smith and was also set to pen the script and act as the showrunner. Grahame-Smith, David Katzenberg, Bill Haber, Roy Lee and Jon Berg were previously attached as executive producers.
An attempt to adapt the material was previously in development in the late 1990s for an animated film to be released in 2001, but after development languished the rights eventually lapsed and after a second attempt by Syfy to adapt the story into either a film or miniseries, the rights lapsed once more and Hulu has successfully beat out Apple in an auction to the rights.
Pick up a copy of the novel here!
The Eyes of the Dragon novel, which was a major deviation for the horror master as he ventured into the fantasy genre, is set in the realm of Delain, which is part of the In-World from King's Dark Tower series, and follows two prince brothers whose lives are thrown into turmoil when their parents are murdered and one of them is framed for it while the other is left to be king of the kingdom at the young age of 12. The young king hands all of his authority to his father's manipulative magician, Flagg, who the jailed brother in attempting to escape and prove his involvement in the murder of their parents.
RELATED: Exclusive: Dane DeHaan Teases Stephen King Series Lisey's Story!
Despite receiving generally positive reviews from critics at the time of its release and King's desire to write a story his children could read, readers were very up in arms at the author deviating from his normal genre wheelhouse and expressed their outrage over the project not being horror-related. The negative fan reception gave King the idea for his acclaimed follow-up novel Misery, in which the protagonist's dealing with a murderous fan unsatisfied with the final installment of his acclaimed series was akin to King's obsessive fanbase.