Nearly two years have passed since the events depicted in The Walking Dead's eighth season finale. It's a truly different world now that the various communities, including the Saviors at Sanctuary, have come together for the common good. But it's a fragile peace at best, and the cracks are already showing in The Walking Dead season 9 episode 1.
Horsing Around
Rick, Michonne, Daryl, Carol, Ezekiel, and other senior leaders went on a mission to Washington D.C. to scavenge supplies from a museum. Their haul included antique plows, canoes, and a wagon. But the primary treasure was the cache of seeds housed in the archives. Ezekiel had a close call when the floor shattered beneath him, but the survivors rallied to save him.
Ezekiel was so shaken by the experience that he proposed to Carol soon after, but she rejected his proposal while maintaining the relationship. With the bridge out, the group was forced to take an alternate route. When walkers arrived, a young man named Ken valiantly tried to save a horse. A walker bit Ken, and then the frightened horse fatally injured him with a kick to the chest. Despite the group's best efforts, Ken died on the road.
The Famous Rick Grimes
At Sanctuary, Rick was treated like a celebrity for his role in ending the war with Negan. Still, Michonne was unsettled by signs of unrest by Negan loyalists. In bed, she teased Rick about his newfound notoriety before suggesting that communities come up with a charter. Essentially, Michonne wanted to set the rules for interactions between the colonies. Rick agreed with her plan, and suggested it would bring people together.
We Are Still Negan
After Negan's capture, Daryl took over the Sanctuary and kept an eye on the Saviors. Eugene also joined Daryl in the endeavour, but some of the Saviors are chaffing under the new order. Someone spray painted "We are still Negan" at the meeting site, and Daryl warned Rick that Sanctuary is already failing. More importantly, Daryl said that he wants to leave Sanctuary behind.
The Attempted Assassination of Maggie by the Coward, Gregory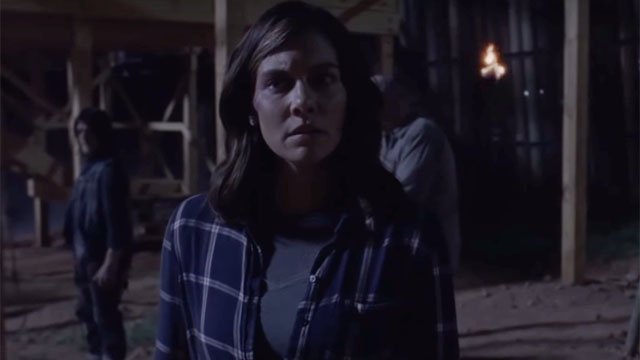 Maggie personally informed Ken's parents, Earl and Tammy Rose, how their son died. Tammy Rose was enraged that their son died for nothing, she yelled at Maggie for agreeing to send supplies to the Saviors. Gregory gave Ken a moving eulogy at his funeral, which endeared him with Earl and Tammy Rose. Outwardly, Gregory was accepting his role as an elder statesman after losing the election to Maggie. But in private, Gregory sowed dissent and suggested Maggie could be replaced.
At Gregory's behest, Earl attempted to assassinate Maggie. However, Maggie and a few friends were able to fight him off. Maggie was furious, and she immediately confronted Gregory about his role in the plot. This time, Gregory tried to kill her himself, but Maggie once again emerged victorious. Later, Maggie informed Rick that she would not be as giving as he hoped. She adopted a more aggressive stance towards sending the Saviors their supplies. That night, Maggie had Gregory executed by hanging. She didn't even stop it when Michonne tried to warn her that children were present.
What did you think about The Walking Dead season 9 episode 1? Let us know in the comment section below!