CS Interview: Paul Wight talks Season 4 of Fast & Furious: Spy Racers
If you're itching for more Fast & Furious on the heels of that wild new F9 trailer, be sure to check out Season 4 of DreamWorks Animation, Universal and Netflix's animated series Fast & Furious Spy Racers. To get you even more pumped, one of the show's stars, Paul Wight (best known as the "Big Show" during his time in WWE), who plays the physically gifted Palindrome in the new season, spoke with ComingSoon.net about the new season, the challenges of voice acting and his passion for acting in general.
RELATED: New F9 Trailer: Dom and his team are back in action!
Here's the synopsis for Spy Racers: The Spy Racers are back – but this time, they are on the run! After being framed for an attack on the agency, the crew find themselves in Mexico City, searching for the true culprit. 
Tim Hedrick and Bret Haaland serve as executive producers and showrunners, with Vin Diesel also attached as executive producers alongside Chris Morgan and Neal H. Moritz, who also serve as producers on the live-action franchise. The series features the talented voices of Tyler Posey (Alone; Teen Wolf) as "Tony Toretto," Charlet Chung (Overwatch; Chuck) as "Echo," Luke Youngblood (Community) as "Frostee Benson," Jorge Diaz (Jane the Virgin) as "Cisco Renaldo," Camille Ramsey (American Vandal) as "Layla Gray," Renée Elise Goldsberry (Hamilton; Altered Carbon) as "Ms. Nowhere," and Avrielle Corti (Kipo and the Age of Wonderbeasts) as "Rafaela."
The guest roster for the fourth season includes Danny Trejo (The SpongeBob Movie: Sponge on the Run), Paul "Big Show" Wight (Fighting With My Family), Jason Rodriguez Hightower (Cyberpunk 2077), Similce Diesel and Avrielle Corti (Kipo and the Age of Wonderbeasts).
The new season is now available to stream on Netflix.
RELATED: Fast & Furious: Spy Racers Mexico fuel up in Season 4 trailer & poster
ComingSoon.net: Ok, Paul! Thanks for taking the time to chat with us about Fast & Furious Spy Racers. First thing's first: what drew you to this project?
Paul Wight: Well, of course, it's you know, it's a huge franchise. But when it was brought to my attention, one of the things that really stuck with me is how they were putting a spin on it for younger viewers, where they can have the excitement and the really cool cars. Some of the stories are toned down a little bit, so they're kid-appropriate, but at the same time, the key message is about family. So, when you get a chance to be a part of a big franchise like that, you gotta say yes.
CS: Talk about your character, Palindrome. Who is he? And what can audiences expect from him this season?
Wight: Well, the one thing I love about my character is he has a full head of hair. [Laughs] The biggest, biggest thrill for me is to see all that luxurious hair for my character. My character is basically, you know, I don't want to give too many details away, but my character is basically one of the agency's top super agents, kind of like a bloodhound that hunts down anyone that the agency targets. Palindrome is his name because he puts criminals right back where they belong — in jail. And he's literally that wide open, get the job done with his big intimidating voice — I don't know why they thought I had an intimidating voice, but I'm glad they did — and I get to have a lot of fun with a character. During some of the scenarios, when we were going over and recording it, I did get the flat-out giggles a couple of times. This character's just a lot of fun to play.
CS: So, what was the process of recording for an animated series? Did it go the way you expected? 
Wight: It was so much fun. I mean, really, if I could say this honestly and not let my agent hear this, this is something you do for free. You know, for decades, I've worn spandex and traveled the world and beat myself up pretty heavily along with a few other individuals, but to go into a studio and work with such an incredible staff and everyone involved with putting this together, and just the synergy involved with it was just such a positive atmosphere. And then just to go out and have fun with a character … you have this unique, fun concept with the adventures, and you get to have fun, and I think that was one thing for me. Like, I always got excited when there was an opportunity to do a recording for another episode. I knew it was gonna be a fun day. I'm really happy with the success of this franchise.
CS: How much of your personality were you able to infuse into your character?
Wight: I think some of my natural excitement and goofiness. I know most people that don't know me outside of what I've normally done, you know, in professional wrestling, but I'm a fun, loud character. I'm also a giant nerd. I play Dungeons and Dragons, for crying out loud. It doesn't get much nerdier than that. So, to have a character like Palindrome who is serious and fun-loving at the same time, a lot of my personality does come through because there's a lot of heart with this character, so it was a nice fit. I didn't have to reach too hard to play Palindrome. He was within my wheelhouse.
CS: Genuine question here: this guy does one-finger push-ups, and he takes part in 45 minutes shoulder press sessions. How would you fare against this character mano a mano? Could you take him?
Wight: Absolutely not! There's no way. Palindrome — this is one of the things that gives me the giggles — we're talking about one-finger push-ups. I mean, granted, my fingers are the size of hotdogs, but I'm four hundred pounds! If I try to do a one-finger push-up, I would snap my fingers off. Palindrome has a lot of fun and has a lot of opportunities to show why he's so dedicated to his fitness. And it's definitely a lot of fun to play, because you kind of give yourself the eye roll like, 'Well, if only I could do that in real life!'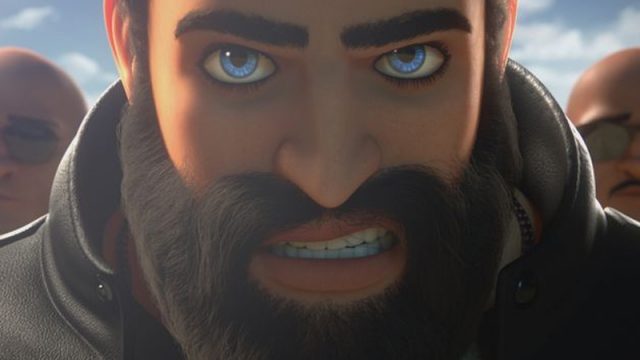 CS: What's great about this animated series, along with Jurassic World Camp Cretaceous, is how they tie into the movies. Is there a chance we will get to see your character appear in a live-action Fast and Furious at some point?
Wight: Oh, that would be amazing! But, you know, those are wonderful dreams down the road. It's one of those things that if you get the opportunity, of course, you try to step up to the plate and deliver, but I'm really just happy to be a part of this franchise at the moment. And I love what they did with it by introducing this franchise and the concept of family to younger viewers. Anytime you can start them off young and introduce them to something that's positive, that's fun, that's got high energy, where there's enough diversity so that every kid watching can have an opportunity to identify with a character and say, 'Hey, that couldn't be me!' That kind of positivity is great to be a part of, but, yeah, if they come out with something, and there's an opportunity for a live-action Palindrome, I'll work on my one-finger push-ups. [Laughs]
CS: Looking back in your career, how much did being in front of a camera as a wrestler affect your decision to get into acting? Was it always a goal of yours? ' 
Wight: I think for me, I was at a different time when I started wrestling, and I got to do a few things. I was lucky enough to be in The Waterboy, and Jingle All the Way, and some fun stuff, but I had to really dedicate my time to pro wrestling. I mean, for years, it was five days a week, 280 days a year, year-round. So, I did what I needed to do in that career, and now I have time to do more things.
Definitely, you want to do more film and TV because wrestling is a form of entertainment. It's kind of like live theater action. So that desire to perform for an audience and, you know, basically portray a character is definitely in your blood. I mean, once you get hooked on that performing and being in front of that camera, it's something that you keep chasing. I guess if I was into spelunking, I guess I could compared it to that, like I get to find a cave to jump into. Luckily, they don't do Operation Dumbo drop spelunking, so I don't have to worry about developing that crazy habit with a parachute to fit me. So, but yeah, long story short, I think it's a natural evolution in performance. It's the same thing when I did my TV show. When I did The Big Show on Netflix, it was the same thing. I've never done comedy in front of a live audience, but it was one of those things that I thought I could do, and I jumped in and did it and had fun with it. So, any chance you get to challenge yourself outside of the norm is always a positive.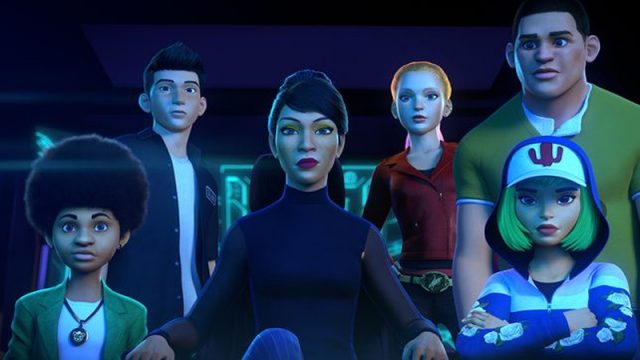 CS: Do you feel like you have more opportunities to act now that you're in AEW compared to WWE?
Wight: Absolutely, absolutely. 110%! There were a lot of projects that I just wasn't available to do. And WWE had a real strict, especially at the very beginning. They were very strict about what they let their branded talent do. That was one of the conversations I had with Tony Khan when I made the commitment to come to AEW was, 'Look, I'm going to pursue more television, more film projects.' And he was extremely excited about it and encouraging about it to the point that when things start rolling around again, we'll start working with TNT and get some project rolling. So, to know that you have that opportunity is an incredible motivator and also stress relief. Now you can apply all these ideas and all these desires to perform and be a part of all these new projects. Oh, yeah, at seven-foot and 400 pounds, it's very tough to let people know that, 'Hey, I am funny!' Or, 'Hey, I can carry a part.' I mean, I can always be bad guy number one or doorman at the bar. Sure, I can do that — and not to say there's anything wrong with that — but you also want to prove to the audience that you can carry things. So that's the great thing is to be supported in that endeavor.
And believe me, I thank my stars every day when I think about actors that have had a successful career elsewhere, so they don't have to depend on their acting to pay the bills, because what a tough job to go out there and go through audition after audition and get rejected again and again. I don't have that stress. I'm going to keep the lights turned on. So, it's a lot more fun for me. But my hat really goes off to the actors that have slept in the cars and made something out of themselves because it's not an easy transition. It's a very competitive, very ruthless business. If you get a part in a movie and that movie's depending on you, as an investment, when that part was cast, it was done with who they felt could create the best investment for their character. So, it is a business, but it's also a very, very tough one. As rewarding as it is, it's also very tough. And I appreciate that challenge.
CS: You've won wrestling championships, acted in films, and now you're doing voice acting. What's the next step on your journey?
Wight: Just looking at projects. I mean, that's, that's the main thing right now is to do projects that motivate me and things that I want to do. I'm in that lucky place in my life where I don't have to do anything that I don't want to do. I mean, not that there's a seven-foot, 400-pound guy that does have to do something he doesn't want to do, but, you know, I got that luxury now. I really get a chance to explore a little bit and have some fun. And I think that's what I want to do is challenge myself to bring fans Paul Wight, you know, fans of mine that I've created over the years, and continue to bring them unique things and different things and reward them for being a fan.