In the previous episode of The Kominsky Method, Sandy learned that he has an enlarged prostate and might also have cancer. Also, Phoebe decided to stay with Norman for a while. What does this next installment have in store? Let's find out as we recap The Kominsky Method season 1 episode 4 'Chapter 4: A Kegel Squeaks!'
Your Finest Ham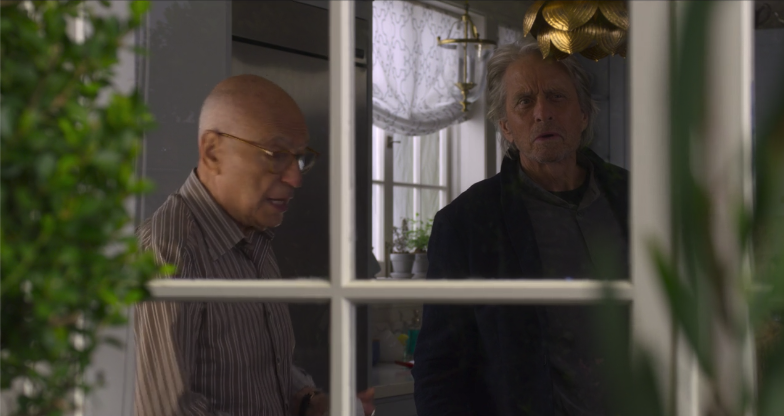 After class, Lisa confronted Sandy about the incident where he urinated on her bushes. She made certain that Sandy was receiving treatment for his apparent prostate issues. Sandy asked Lisa out for lunch, but Lisa had already had plans with someone else. Norman returned home and hung up Ilene's dress, Phoebe tried to convince Norman to do something with Ilene's expensive wardrobe. Mindy decided to confide in Lane about Sandy's prostate trouble. At the grocery store, Sandy called the urologist and asked about his test results, but they hadn't come in yet. Norman observed how similar Sandy's situation was to Schrödinger's cat. Norman asked the butcher for his finest ham.
Pool Relaxation
During the car ride back to Norman's house, the pair discussed how similar their health situations were to the theory of entropic decay. Norman also talked about how Kegel exercises could help tighten up their prostates. The pair attempted it, but it didn't seem to help them in any noticeable way. Back at Norman's house, the pair discussed happy memories of their marriages until they noticed Phoebe floating facedown in the pool. Phoebe was attempting to relax and was not dead as they had feared. That night, at class, Lane asked about Sandy's condition and offered some of his alternative medicinal methods. Sandy called Lisa and asked if she would like to go out for dinner that night, but Lisa refused his offer once again.
Odd Conversation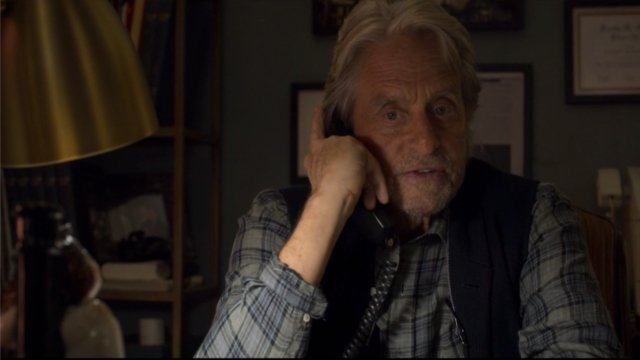 Later that night, Sandy asked Norman if he wanted to join him for a night out. Sadly, it was too late in the evening for Norman as he was getting ready to go to bed. Sandy went to the local bar and was ignored by the both the bartender and the other patrons. He managed to find an older man who offered him some advice on how to pick up the women at the bar. Sandy went to the restroom and made note of how powerful the other men's urine streams were and decided to compliment them on their healthy prostates.
Sandy left the bar as he realized he didn't belong there. Back at Norman's, Norman noticed that Phoebe had stolen one of her mother's purses and Norman accused her of stealing her mother's items in order to sell them for drugs. Norman kicked Phoebe out of the house and ordered her to never come back. Sandy went home and tried to find some pornography that he was interested in, Norman quickly called and they discussed the situation with Phoebe.
What did you think of The Kominsky Method season 1 episode 4? Let us know in the comment section down below!