Say cheese. A new horror film has arrived in theaters and has featured a marketing campaign like no other. Brief teaser trailers showcasing creepy smiles, actors smirking maniacally a the camera at Major League Baseball games, and the fact that this movie shifted from a streaming release to a theatrical one following positive test screenings has the world waiting for Smile. This film follows psychiatrist Dr. Rose Cotter (Sosie Bacon), who gets haunted by an entity with an evil smile after witnessing a traumatic incident with one of her patients.
Smile is a unique, well-directed horror movie. It is another fine addition to September's phenomenal run of original films and a great one for closing out the month. This movie comes out the same month as films like Barbarian and Pearl, and it may be even better than those. When the trailer came out, it was genuinely challenging to decide whether this would be an excellent horror film or an absolute trainwreck. Fortunately, it was the former, as Smile will blow you out of the water with how well-written, intense, and genuinely scary it can be. Who knew what horrors would be found within this frightening feature?
I went into Smile expecting to hate it. I wasn't fully onboard for the first few minutes. At first, it felt as if the opening scene was not chilling enough, another character would have been a worthy protagonist, and the movie could have been another Truth or Dare — another film that uses evil smiles as its antagonist. However, the movie quickly picks up the pace and gets you onboard with its horrifying, gory imagery that avoids being gratuitous while perfectly depicting the scary nature of the film. While this premise could have easily slipped into comical territory, it works surprisingly well.
Smile is written and directed by Parker Finn in his feature directorial debut. This is a superb debut from a strong horror filmmaker. His camera movements and use of darkness are stylish and phenomenal. One of the key talking points this movie may start among audiences is the amount of jump scares it features. While it offers many jump scares, they are not cheap, false, or ineffective. Some horror movies feature characters grabbing the protagonist's shoulder accompanied by a piercing noise; this is not that movie. The jump scares can sometimes catch you off guard, which is the highest compliment that I can give to a film that uses this cinematic technique.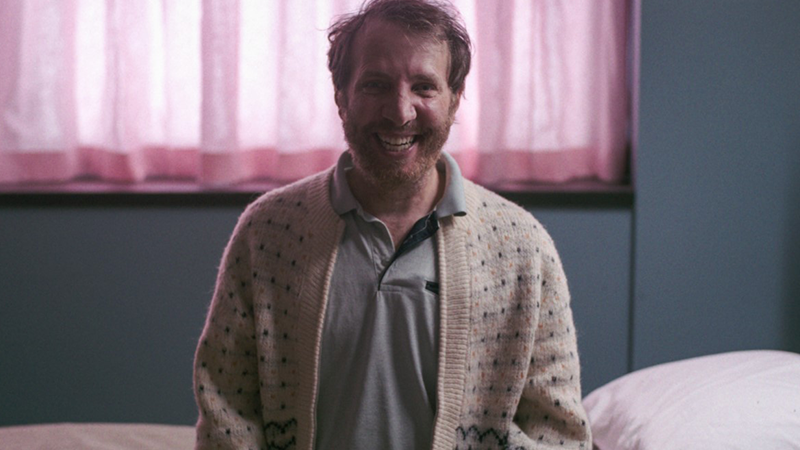 There are times in Smile where you feel the dread and terror the protagonist goes through. Sometimes, you may even find yourself covering your eyes, afraid to look at what might be peeking through the shadows. The scariest thing about the antagonist is that it is not a monster with a weakness. The antagonist is invisible and unstoppable, taking you down a cursed path similar to what we saw in films like The Ring and It Follows. The movie does a phenomenal job setting up a ticking clock, high stakes, and a lot of fear, as you never know what happens next.
What makes this even better is how the antagonist does not only scare Rose. Instead, the antagonist takes advantage of Rose's trauma and uses it against her while ruining her life. The best horror movies, such as Candyman, Orphan, and The Invisible Man, have antagonists that isolate the hero and make their lives a living hell. This movie does an excellent job of that while exploring themes of trauma and letting go of it. The only issue with the film is a final act that nearly undercuts what made the movie scary in the first place, but ultimately lands back on two feet. Smile is an intense horror film dealing with survivor's guilt that exceeds all expectations. By the film's end, I found my palms sweating — something I'd never experienced.
SCORE: 8/10
As ComingSoon's review policy explains, a score of 8 equates to "Great." While there are a few minor issues, this score means that the art succeeds at its goal and leaves a memorable impact.
---
Disclosure: The critic attended a press screening for ComingSoon's Smile review.