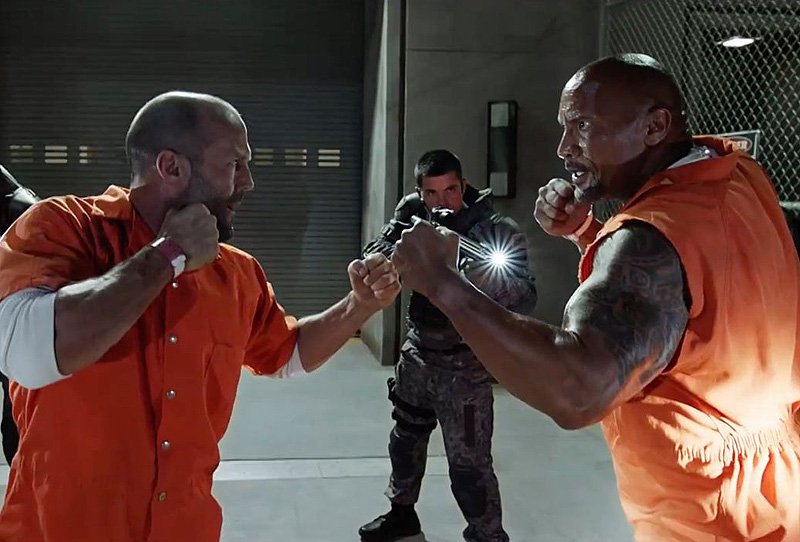 Universal Pictures has announced that the upcoming Hobbs and Shaw-centric Fast & Furious spin-off will be arriving in theaters later than originally planned, but just by one week. The film was originally set for a July 26, 2019 debut and will now arrive in theaters on August 2, 2019, the same release date as The New Mutants.
Deadpool 2 and Atomic Blonde director David Leitch (who also spearheded the John Wick franchise), has signed on to helm the upcoming film, which will follow Dwayne Johnson's Diplomatic Security Service agent Luke Hobbs and Jason Statham's assassin Deckard Shaw. The spin-off features a script from Chris Morgan, who has worked on the franchise since Tokyo Drift in 2006.
Johnson's Hobbs first appeared in 2011's Fast Five and has appeared in each Fast & Furious film since then, with Statham's Shaw making his debut in a post-credit scene during 2013's Fast Six and serving as the main antagonist of Furious 7 with an appearance in The Fate of the Furious as well. The upcoming spin-off is a separate film from the in-development ninth and tenth films in the series. Fast & Furious 9 will be released on April 10, 2020 with Fast & Furious 10 set to conclude the series on April 2, 2021.
To date, the Fast & Furious franchise has made over $5.1 billion at the global box office.
Furious 8
Furious 8