A24's upcoming film The Iron Claw has added real-life wrestling superstar Maxwell Jacob Friedman, also known as MJF, to its cast, according to a recent report from Deadline.
RELATED: The Iron Claw: Lily James Joins Cast of A24 Wrestling Drama
Friedman joins a cast that is looking to be incredibly star-studded, with previously announced stars Jeremy Allen White, Zac Efron, Harris Dickinson, Holt McCallany, Maura Tierney, and Lily James all set to star in the film. It's unclear exactly what Friedman's role in the film will be, but he's no stranger to the world of wrestling, with the All Elite Wrestling superstar currently standing as one of the top wrestlers in the the world of professional wrestling.
The first photo of Zac Efron as Kevin Von Erich was also revealed, showing the star's impressive transformation. You can check out the picture below: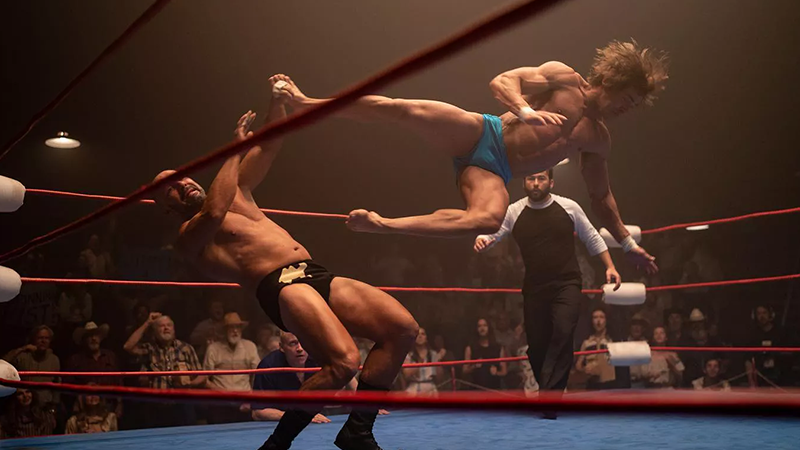 Written and directed by Sean Durkin (Martha Marcy May Marlene), The Iron Claw is based on a true story and follows the famed Von Erich family through their ups and downs in the world of wrestling. The film is currently set to release in 2023.
The Von Erich family has had an enormous impact on wrestling since the 60s and is notorious for their so-called family curse. Five of the six sons of Fritz Von Erich, the first wrestler and patriarch of the family, died prior to their father in a wide range of circumstances. Most of Fritz's sons, including Kerry Von Erich, famously wrestled prior to their deaths. To this day, Marshall and Ross Von Erich, the sons of Kevin Von Erich (the last living son of Fritz), still wrestle.
RELATED: Von Erich Wrestling Drama The Iron Claw Starring Zac Efron Announced by A24
A24, Tessa Ross, Derrin Schlesinger, and Harrison Huffman will produce. The film is being developed by House Productions with the support of Access Entertainment and BBC Film.