Disney+ has officially changed the release date for Disenchanted, the highly-anticipated fantasy sequel featuring the return of Amy Adams. In addition, the streamer has also dropped a brand new poster, providing us with a new look at Adams' Giselle.
Originally scheduled for November 24, 2022 release, the film will now make its debut a week earlier on Friday, November 18, just before this year's Thanksgiving day.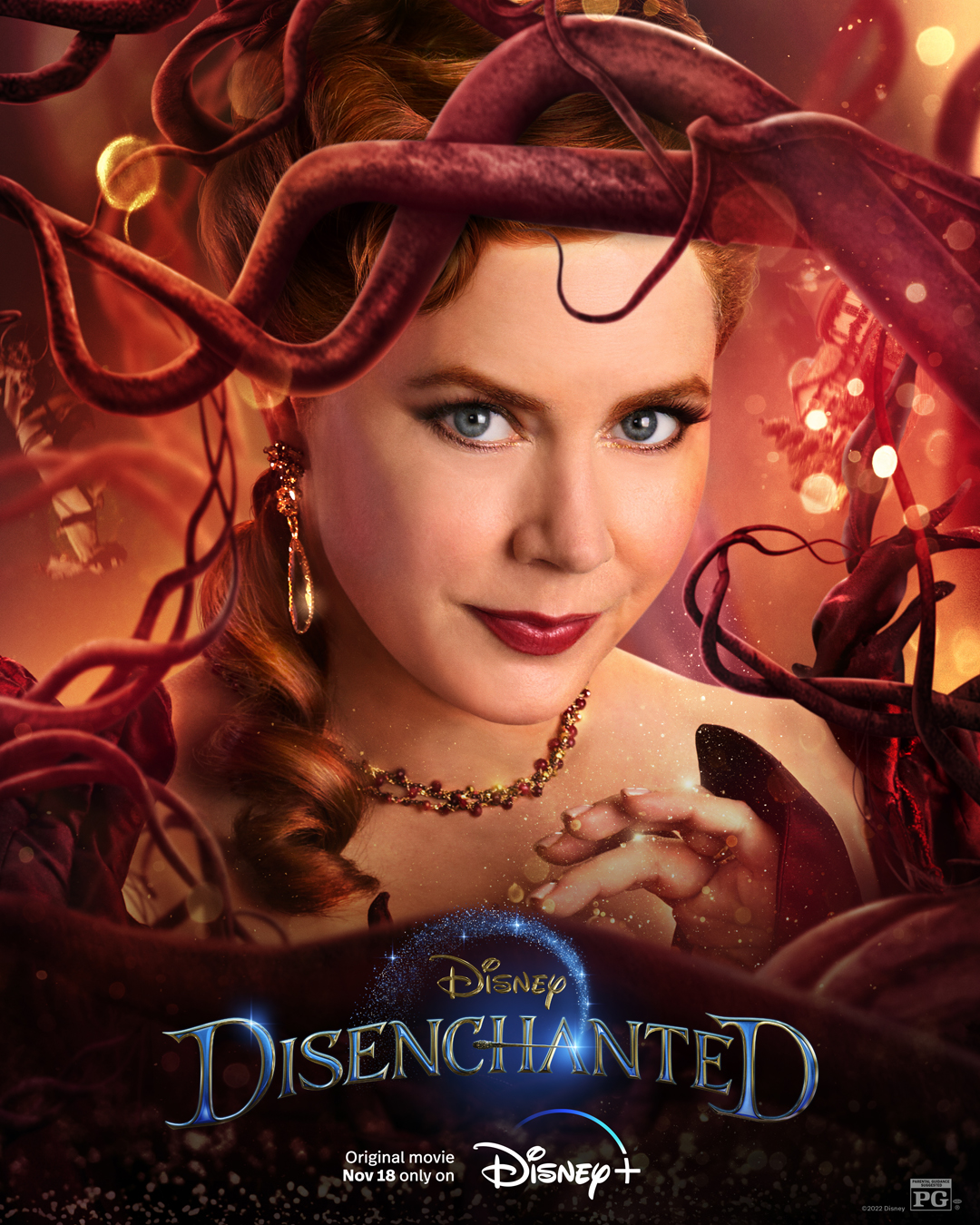 RELATED: Diary of A Wimpy Kid: Rodrick Rules Trailer Sets Disney+ Debut Date
"Disenchanted features the much-anticipated return of Giselle, the princess from the fairy tale world of Andalasia banished to Manhattan who found her real Princess Charming in divorce lawyer Robert Philip," says the synopsis. "15 years later, Giselle moves to the suburb of Monroeville with Robert and their teenage daughter Morgan, where she must juggle the challenges that come with a new home and discover what happily ever after truly means to her and her new family."
Based on original characters by Enchanted writer Bill Kelly, the sequel is directed by Adam Shankman. It features the return of the original cast including six-time Academy Award-nominated actress Amy Adams as the hopelessly romantic and eternally optimistic Giselle now married and living in Monroeville; Patrick Dempsey (Grey's Anatomy) as Giselle's husband, the cynical pragmatist Robert Philip; James Marsden (X-Men) as the dashing but daft Prince Edward from Andalasia; and Idina Menzel (Frozen) as Nancy Tremaine, the former dressmaker now married to Prince Edward.
They are joined by new cast members Maya Rudolph, Kolton Stewart, Yvette Nicole Brown, Jayma Mays, Oscar Nunez, and introduces Gabriella Baldacchino as Robert Philip's now-grown daughter, Morgan.
RELATED: The Little Mermaid Live-Action Adaptation Gets First Poster
The project has been in development since 2010 with Anne Fletcher previously attached to helm the film. The first film was directed by Kevin Lima and went on to a worldwide gross of over $340 million against a reported budget of $85 million. It was also well-received by critics and audiences, which earned the film two Golden Globe nominations including Best Actress for Amy Adams.