Fullmetal Alchemist The Final Alchemy will hit Netflix in a matter of days.
The streaming service is soon adding the third and final installment in the live-action adaptation of Edward and Alphonse Elric's story. The movie is a sequel to 2017's Fullmetal Alchemist, the first live-action adaptation of the highly appreciated manga of the same name.
When to Watch Fullmetal Alchemist The Final Alchemy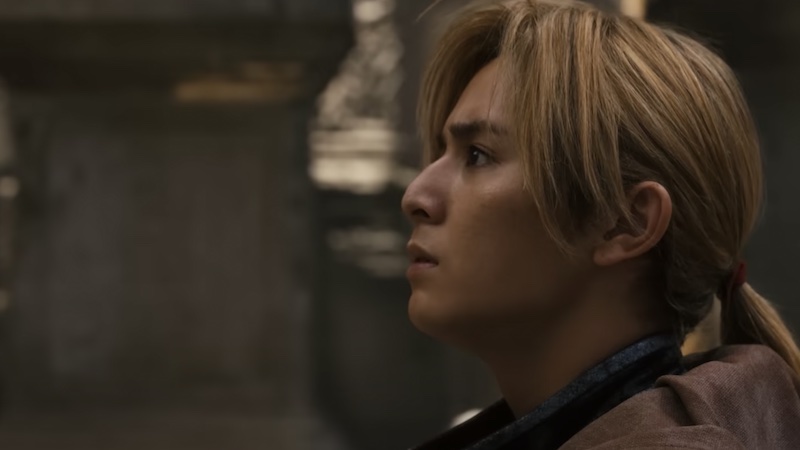 Fullmetal Alchemist The Final Alchemy will hit Netflix starting at 3 a.m. ET/12 a.m. PT on Saturday, September 24. All three installments are available for binge-watching on the streaming service.
The film sees Ryosuke Yamada reprising his role as Edward while Atomu Mizuishi voices Alphonce once again. The cast includes Mackenyu Arata as Scar, Yuina Kuroshima as Lan Fan, and Keisuke Watanabe as Ling Yao. Additionally, Hiroshi Tachi as King Bradley, Kōji Yamamoto as Alex Louis Armstrong, Yuki Yamada as Solf J. Kimblee, Chiaki Kuriyama as Olivier Mira Armstrong, Seiyō Uchino as Van Hohenheim, Yukie Nakama as Trisha Elric, Jun Fubuki as Pinako Rockbell, Naohito Fujiki as Yuriy Rockbell, Kaoru Okunuki as Sarah Rockbell, Kokoro Terada as Selim Bradley, Long Meng Rou as May Chang, and Haruhi Ryо̄ga as Izumi Curtis.
RELATED: Live-Action Fullmetal Alchemist Sequels Get Lengthy Story Trailer and Visual
Fullmetal Alchemist: Final Chapter – The Avenger Scar opened in Japan on May 20, 2022. It features a storyline that sees protagonist Edward Elric face off against Scar. The second film, Fullmetal Alchemist: Final Chapter – The Last Transmutation premiered in Japan on June 24 and depicted the final battle of the Fullmetal Alchemist series.