The Jurassic World Dominion release date on streaming is approaching.
Now the third installment in the new Jurassic World trilogy has ended its theatrical run, Peacock subscribers will soon be able to watch it directly from home. Overall, the movie generated more than $970 million at the box office and will go down as one of the most successful films in the Jurassic Park franchise.
When to Watch Jurassic World Dominion on Peacock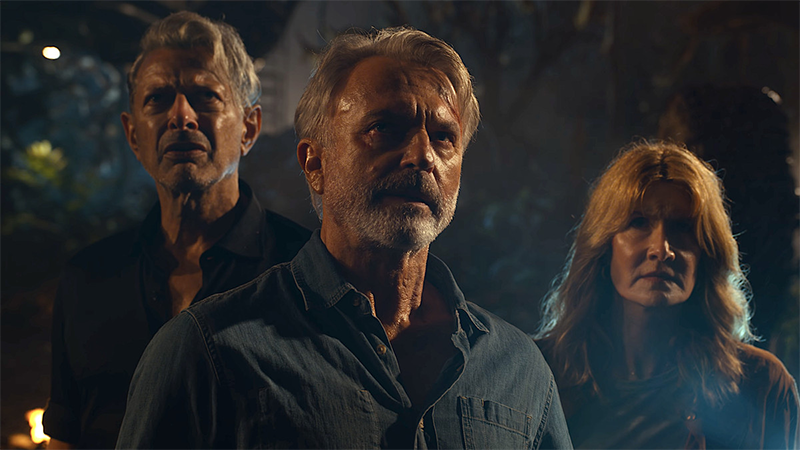 Peacock set the Jurassic World Dominion release date at 3 a.m. ET/12 a.m. PT on Friday, Sept. 2. In addition to the theatrical cut, fans will be granted access to the extended edition, which features 14 minutes of never-before-seen footage. Jurassic World Dominion extended edition includes behind-the-scenes content and director Trevorrow's short film Battle at Big Rock. Additionally, Peacock will add Jurassic Park, The Lost World, and Jurassic Park 3 to its available contest starting Sept. 1.
RELATED: Colin Trevorrow Really Wanted the Jurassic World Dominion Extended Edition Opening Sequence
Jurassic World Dominion featured the return of Chris Pratt, Bryce Dallas Howard, Jake Johnson, Omar Sy, Daniella Pineda, Justice Smith, and BD Wong. Joining them are original Jurassic Park stars Laura Dern, Sam Neill, Jeff Goldblum, and Campbell Scott. The third installment also introduced new characters, portrayed by Mamoudou Athie, DeWanda Wise, Dichen Lachman, Scott Haze, and Isabella Sermon.
"This summer, experience the epic conclusion to the Jurassic era as two generations unite for the first time. Jurassic World Dominion is a bold, timely, and breathtaking new adventure that spans the globe," says the official synopsis. "The film takes place four years after Isla Nublar has been destroyed. Dinosaurs now live—and hunt—alongside humans all over the world. This fragile balance will reshape the future and determine, once and for all, whether human beings are to remain the apex predators on a planet they now share with history's most fearsome creatures."