This week not only brought viewers the exciting premiere of Disney+'s latest Marvel Cinematic Universe series The Falcon and the Winter Soldier, but also our first official glimpse at Wyatt Russell donning the Captain America suit as a new incarnation of the hero. With Russell now an official part of the MCU, ComingSoon.net is looking bak at the 34-year-old actor's filmography prior to the series and ranking his eight best roles.
RELATED: Ranked: The 12 Best Kathryn Hahn Roles Before WandaVision
1. Lodge 49 — Sean "Dud" Dudley
Click here to purchase the first and second seasons of the acclaimed AMC series!
As Russell began rising in stardom in Hollywood, he found his biggest part yet with the lead role of AMC's dramedy series Lodge 49 and quickly proved he was capable of carrying an entire project just on his charm and presence while still effectively diving into every serious moment powerfully. Upon its premiere, the series was the best new thing on TV and its second season proved even better than the last, making it a shame it was cancelled prematurely and couldn't find a new home.
2. Everybody Wants Some!! — Charlie Willoughby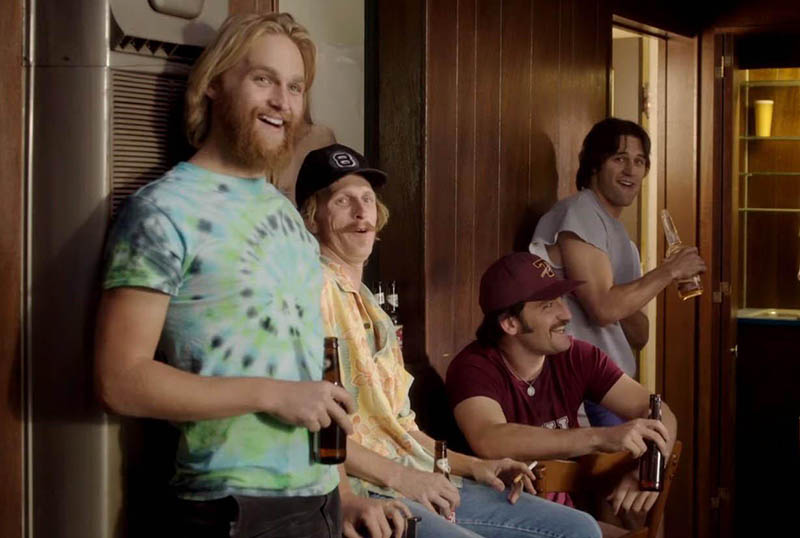 Click here to purchase Richard Linklater's spiritual sequel to Dazed and Confused!
One of the roles that helped Russell rise to stardom and very much a lead-in to his work on Lodge 49, older player and frequently-stoned Charlie Willoughby in Richard Linklater's Dazed and Confused spiritual sequel Everybody Wants Some!! continues to prove one of his best roles, offering him the chance to coast on a laid-back persona that proves endlessly watchable.
3. 22 Jump Street — Zook Haythe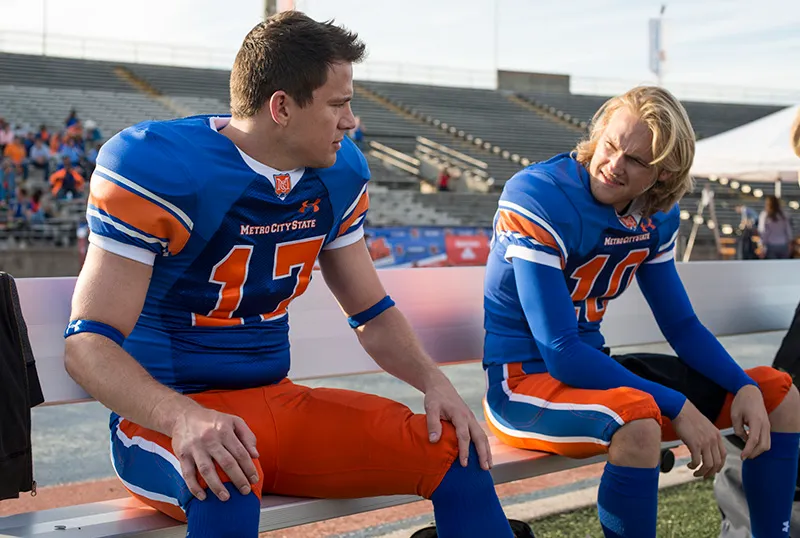 Click here to purchase this hit action-comedy sequel!
Another of his breakout roles in the mainstream, 22 Jump Street offered Russell the chance to not only show off his comedic chops but to also illuminate his ability to dive into some darker and more mysterious characteristics. Though some of it proved to be false red herrings for the film's central mystery, the authenticity at which Russell walks the line of potential bad guy and friendly rival to Jonah Hill's Schmidt.
4. Overlord — Corporal Lewis Ford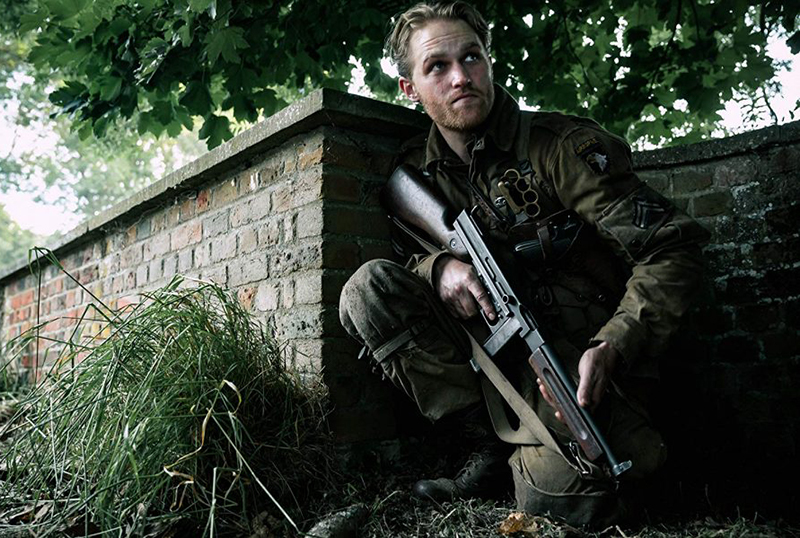 Click here to purchase the Nazi zombie thriller!
Shedding the comedic persona explored over the past few years and returning to the darker genre of horror visited previously in another film featured on this list, Russell's turn as Corporal Lewis Ford in Julius Avery's exciting World War II Nazi zombie B-movie Overlord was nothing short of exceptional. Properly capturing the stoicism and cynicism of a man damaged by war as well as the struggle to maintain even-keeled as dark secrets are uncovered, Russell established himself as a major talent to watch in any future dives into the horror or action genres.
5. Black Mirror "Playtest" — Cooper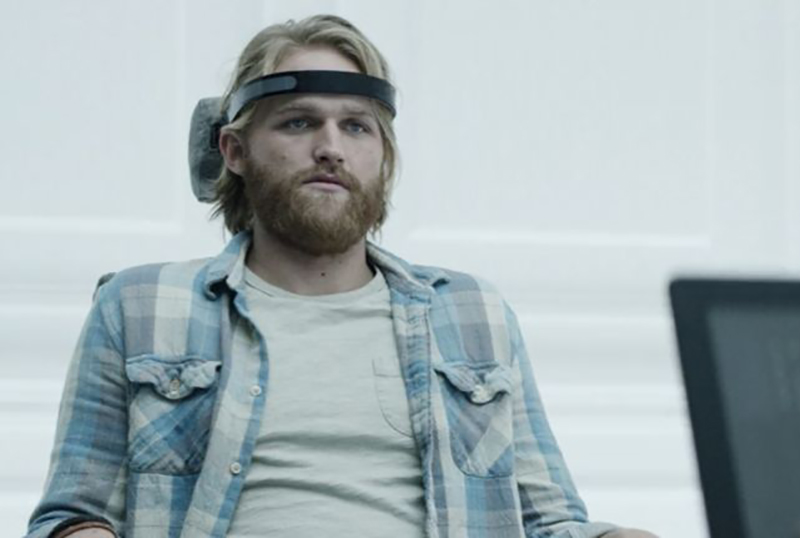 Click here to watch the Dan Trachtenberg-helmed episode!
While its narrative might not have held the deepest of thematics or took full advantage of its story's potential, Dan Trachtenberg's "Playtest" episode of Charlie Booker's Black Mirror had a number of other things going for it to keep things exciting, most notable of which stems from Russell's powerful lead turn. Wonderfully tapping into the frazzled humor, emotionally-wrecked and thoroughly terrified elements of Cooper, Russell keeps the episode from ever feeling dull.
6. Ingrid Goes West — Ezra O'Keefe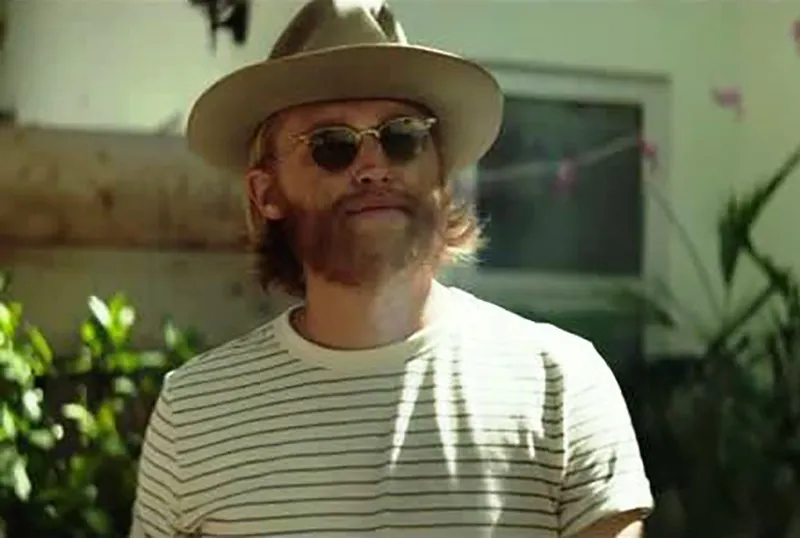 Click here to purchase the Aubrey Plaza-led dark comedy hit!
Though more of a side character in comparison to other roles on this list, Russell's performance as Ezra, boyfriend to Elizabeth Olsen's Taylor, in the timely dark comedy Ingrid Goes West is nonetheless a wonderful one to watch. Never fully diving into the laid-back nature of Dud or Charlie but still allowing himself to be easy-to-connect to as a struggling artist and partner to a viral social media star, Russell finds a nice balance that sees him keeping up nicely with the rest of the ensemble cast.
7. Goon: Last of the Enforcers — Anders Cain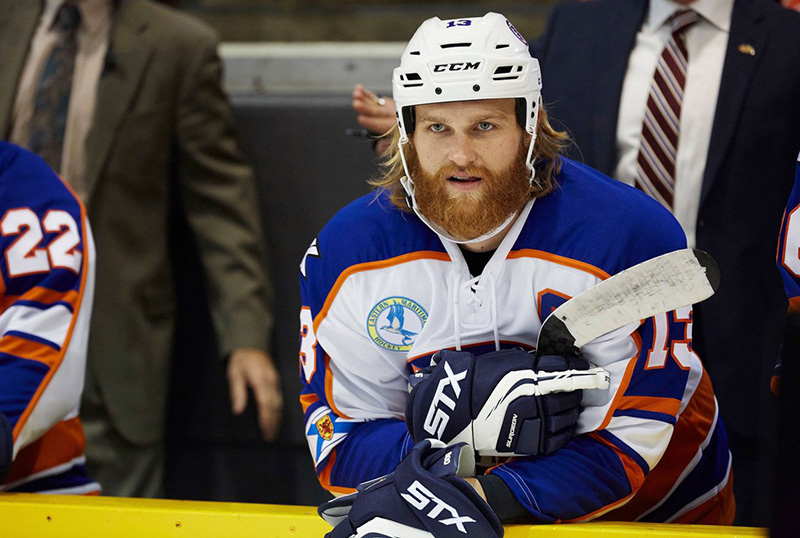 Click here to purchase the Jay Baruchel-helmed sports comedy sequel!
In a rare strictly-antagonistic role, Jay Baruchel's follow-up to the 2011 hit Goon, in which he was a star and co-writer, sees Russell portray Anders Cain, a volatile hockey player who acts as rival to everyone's favorite Doug "The Thug Glatt," and he holds nothing back in his performance. Expertly capturing the anger and hate that consistently is bubbling inside Anders' heart and utilizing his past time as a hockey player, the film around him may not have lived up to its predecessor, but it gave a villain far more powerful thanks to Russell.
8. We Are What We Are — Deputy Anders
Click here to purchase Jim Mickle's acclaimed horror remake!
Prior to finding a bit of niche in the comedy world, a baby-faced Russell dove in the realm of horror with a supporting role in Jim Mickle's English adaptation of We Are What We Are and it was an intriguing turn from the performer that would be great to see him explore again. Kind-hearted, good-intentioned and determined, Deputy Anders may not have had a happy ending in the film, but every time he appeared on screen he was certainly a character audiences wanted to root for and while Russell's more auditory roles might be a joy to watch, he really does tap into the compelling stoic personality his father has portrayed so well time and again.
RELATED: The Falcon and The Winter Soldier Ep. 1 Clues, Takeaways & Predictions
The Falcon and the Winter Soldier stars Anthony Mackie (Captain America: Civil War) as Sam Wilson aka The Falcon, and Sebastian Stan (Captain America: The Winter Soldier) as Bucky Barnes aka The Winter Soldier. The pair, who came together in the final moments of Avengers: Endgame, team up on a global adventure that tests their abilities–and their patience.
Joining them are MCU veterans Daniel Bruhl and Emily VanCamp, who are set to return as Helmut Zemo and Sharon Carter, respectively. Neither character has appeared onscreen since 2016's Captain America: Civil War. Don Cheadle's James Rhodes, aka War Machine, is also set to appear.
During the Marvel Studios panel at D23 Expo 2019, it was revealed that Wyatt Russell (Lodge 49, Black Mirror) has joined the series for the role of Marvel Comics character John Walker, who was in the comics as both an iteration of Captain America and later U.S. Agent. Miki Ishikawa (The Terror: Infamy), Desmond Chiam (Now Apocalypse), Carl Lumbly (Doctor Sleep, Supergirl), Noah Mills (The Enemy Within) and Danny Ramirez have also been cast for the series.
The Falcon and the Winter Soldier is a six-episode series that is directed by Kari Skogland with Malcolm Spellman serving as head writer. John Wick creator Derek Kolstad has also joined the series' writing/creative team.
The Falcon and the Winter Soldier
THE FALCON AND THE WINTER SOLDIER

null

The Falcon and the Winter Soldier

The Falcon and the Winter Soldier