Just ahead of its debut on 4K UHD, Blu-ray and DVD, RLJE Films has provided ComingSoon.net with three 4K UHD/Blu-ray combo SteelBooks for David Ayer's The Tax Collector starring Bobby Soto (The Quarry) and Shia LaBeouf (Honey Boy) for a special giveaway. All you have to do to enter is email ComingSoonContests@gmail.com with the subject line "THE TAX COLLECTOR," and three winners (must be within the U.S.) will be chosen at random by Monday, October 5! The SteelBook can be viewed below!
RELATED: Enter ComingSoon's The Pale Door Giveaway from RLJE Films & Shudder!
The film follows David (Soto) and Creeper (LaBeouf), "tax collectors" for the Los Angeles crime lord Wizard who collect his cut of the profits from local gangs' illicit dealings. When Wizard's old rival returns to the City of Angels, the business is upended and David is put in a fight to protect his family.
"We are lucky to have an amazing caliber of actors and writer/director David Ayer on The Tax Collector," Mark Ward, Chief Acquisitions Officer of RLJE Films, previously said in a statement. "Audiences will be awed and entertained by the talent they will see on the screen with this intense, edge-of-your-seat thriller."
Ayer previously revealed he's "very excited" to work with the AMC Networks-owned distributor, feeling that their past and current slate of projects "reflect their singular vision and desire to push the bounds of creative storytelling."
The Transformers star and director previously worked together on the 2014 war drama Fury and LaBeouf is set to be joined by Bobby Soto (For the People), Lana Parilla (Once Upon a Time), George Lopez (Lopez) and Brendan Schaub (The Fighter & the Kid). Ayer, whose most recent work was the hit Netflix fantasy crime-thriller Bright and has co-written the script for the sequel, is directing based on an original script.
RELATED: Maika Monroe Joins Shia LaBeouf's Biopic Drama
Production officially began on the film in July 2018, with LaBeouf having just come off of the autobiographical drama Honey Boy in which he wrote and stars as a character based on his father alongside Lucas Hedges (Three Billboards Outside Ebbing, Missouri) and Noah Jupe (A Quiet Place) portraying versions of LaBeouf.
The Tax Collector is set to hit shelves on 4K UHD, Blu-ray and DVD on October 6!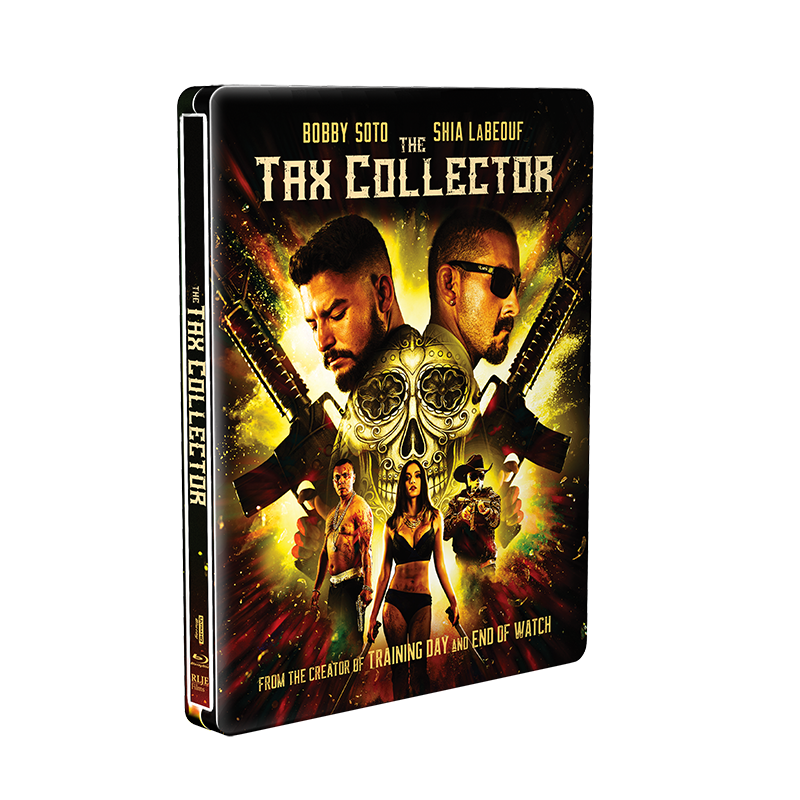 The Tax Collector
The Tax Collector

Copypbs_twimg_com Ebxsez7ueaaa3xz