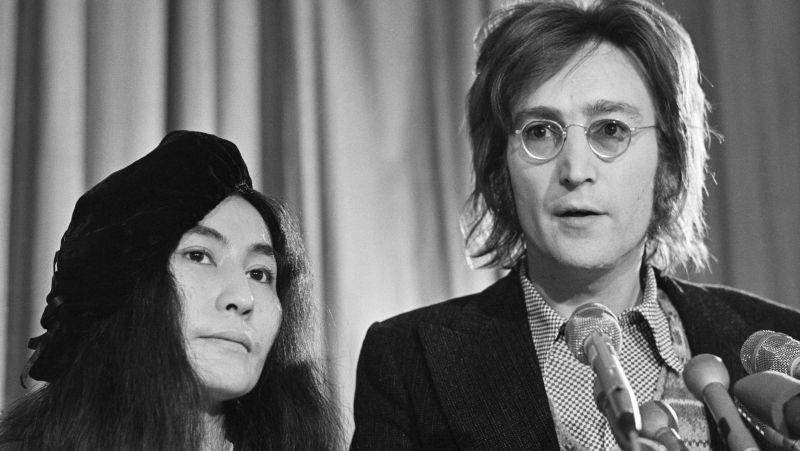 The upcoming Universal Pictures biopic surrounding the lives of former Beatles musician John Lennon and wife Yoko Ono has signed on Jean-Marc Vallee to direct and rewrite the screenplay, according to Variety.
RELATED: Bohemian Rhapsody Featurette Reveals How the Cast Became Queen
Universal first attempted to option the rights to the script, written by Ono and Anthony McCarten (The Darkest Hour, Bohemian Rhapsody) and being produced by Michael de Luca Productions and Immersive Pictures, and are currently in final negotiations to acquire it.
Vallee will rewrite the script alongside McCarten and is attached to direct and edit the film, with Ono set to produce alongside de Luca, Immersive's Josh Bratman and McCarten, with Vallee also producing with his partner Nathan Ross through their company, Crazyrose.
There are multiple stories of how Ono and Lennon met, the first describing an introduction at the Indica Gallery in London in 1966, where he originally asked to hammer a nail into one of her paintings for five shillings per nail, only to instead agree to nail imaginary ones into the painting for imaginary money. The other story is that Ono was compiling original musical scores for a book John Cage was working on and when front member Paul McCartney declined, Lennon obliged.
RELATED: Sharp Objects Blu-Ray Details Announced
Vallee is known for his more artsy style of direction and editing and for his work on HBO adaptations of hit crime drama novels, including 2017's Big Little Lies starring Reese Witherspoon and Nicole Kidman and this year's Sharp Objects starring Amy Adams and Patricia Clarkson, both of which received rave reviews from critics and audiences alike.
(Photo credit: Getty Images)