The Ten Best Cate Blanchett Movies
The always elegant, and supremely talent Cate Blanchett is always a treat to watch on screen. Her versatility has lent itself to Oscar wins, blockbuster films and most recently her effortlessly cool role in Ocean's Eight. Blanchett has even earned the designation of earning two Oscar nominations in the same year. Her work is established, and her talent is undeniable. She is arguably one of the best working actresses today. Nearly every time she is on screen, you can't take your eyes off her.
Elizabeth

Blanchett exploded onto the scene with her fierce performance in this film. Earning her first Oscar nomination, Blanchett plays Elizabeth I, whose royal power is constantly challenged. Steadfast and determined, Elizabeth routinely surprises with her strength and proves she isn't to be crossed. Overall, the film is intense, smartly written and directed. It is also a historical drama with a terrific eye for detail.
Purchase now on Amazon for $17.64.
Blue Jasmine

As the tortured, delusional title character, Blanchett is a revelation. In Woody Allen's stirring drama, Blanchett plays a character who is routinely out of touch with reality. Jasmine exits a relationship with a morally corrupt stockbroker (Alec Baldwin) and her life as a housewife is torn to pieces. A surprisingly great performance by Andrew Dice Clay is to be found here as well. The rest of the cast is also great such as the always terrific Sally Hawkins and strong work from Bobby Cannavale as well. But Blanchett is the draw, and for good reason.
Purchase now on Amazon for $9.99.
Carol

Todd Haynes's exquisitely crafted drama ranked among the best films of 2015. Gorgeous cinematography and powerhouse performances from Blanchett and Rooney Mara help anchor the film. Set against the backdrop of the 1950's, where suburban unrest was at a high point. Stuck in a dull marriage, Blanchett's title character explores her sexuality with the help of a young store clerk. It is a film treated with intelligence and grace, and among Blanchett's finest work.
Purchase now on Amazon for $19.27.
The Lord of the Rings

Here's a little bit of a cop-out. Blanchett helps fill the wonderful cast of this trilogy. Bringing grace and ethereal power to the character of Galadriel, Blanchett commands the screen when she is present. In three movies with such a large and talented cast, very few stand out among the rest. The films are crafted with every bit of detail fans could want. Truly, these movies are part of one of the best film trilogies of all time. Blanchett even reprised her role in Peter Jackson's Hobbit trilogy.
Purchase now on Amazon for $29.97.
The Talented Mr. Ripley

Blanchett is terrific in this film, a story of a psychotic murderer. The charming Matt Damon convincingly plays a murderer in a film very different from his previous outings. Cate plays the woman who falls for his devious charm. The movie is a stylish, but very dark adaptation, something Anthony Minghella had done well in his career. Terrific supporting work can also be found with Gwyneth Paltrow and Jude Law. Ripley is an unsettling and gorgeous film.
Purchase now on Amazon for $7.89.
I'm Not There

A unique film, Blanchett collaborated with Todd Haynes in 2007. The movie features several actors portraying iconic musician Bob Dylan throughout various stages of his life. Blanchett delivers a memorable performance which earned her one of two Oscar nominations she had in 2008. It is an unconventional biopic but one that relies on that trait to stand out from the pack. Haynes's choice to use different actors helps the film transcend the tropes of biopics.
Purchase now on Amazon for $6.99.
The Aviator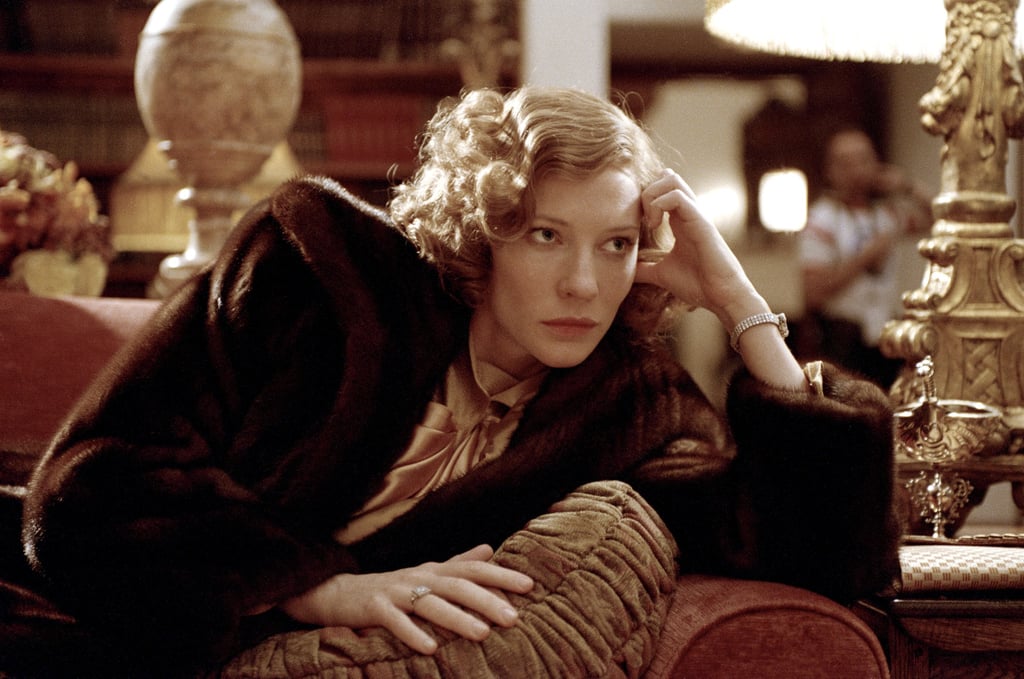 Take one part Martin Scorsese's rich storytelling and strong direction and combine it with an excellent Leonardo DiCaprio performance as well as Blanchett playing a Hollywood icon, and you've got The Aviator. Chronicling the life of eccentric aviator and filmmaker Howard Hughes (DiCaprio) the film is a terrific biopic. Blanchett earned her first Oscar for her portrayal of Katherine Hepburn, a love interest for Hughes in his day. The movie has excellent period detail and is visually satisfying.
Purchase now on Amazon for $8.99.
The Curious Case of Benjamin Button

David Fincher's profound look at time is detailed in this terrific film. One of his best, Brad Pitt and Cate Blanchett have solid chemistry and Blanchett is reliably great in the role. The movie's story is an unconventional take on mortality and offers some thought-provoking ideas layered into Pitt's performance in this sweet, melancholy film.
Purchase now on Amazon for $9.99.
Thor: Ragnarok

Director Taika Watiti injected new life into the Thor franchise after a sub-par second entry. Ragnarok is very funny, visually engaging and dives deeper into Thor's story. The movie is able to bring the emotional arcs of this trilogy full circle. Blanchett is menacing and looks the part as Hela, the goddess of death. A complex villain, Hela forced audiences to look underneath the veneer of colonization and how empires rise. Ragnarok offers up some of the most fun in the Marvel Cinematic Universe to date.
Purchase now on Amazon for $19.99.
Notes on a Scandal

Dueling wits take center stage in this thriller. Earning Oscar nominations for both Blanchett and Judi Dench, the movie is a deep exploration of keeping secrets. Playing two school teachers, the actresses exchange blows thanks to some sharp dialogue and strong direction from Richard Eyre. Transcending the cliches and melodrama that could have been, the movie never feels cumbersome to watch to unoriginal.
Purchase now on Amazon for $8.69.
We are a participant in the Amazon Services LLC Associates Program, an affiliate advertising program designed to provide a means to earn fees by linking to Amazon.com and affiliated sites.