The Ten Best Bradley Cooper Movies
Bradley Cooper's career trajectory has taken an interesting arc. Starting out as the love interest or good-looking friend in romantic comedies, Cooper has slowly transitioned into a terrific actor and now filmmaker. Since a breakout dramatic role in Silver Linings Playbook, Cooper has become an Oscar favorite, and highly praised actor. Still, his earlier films are certainly not to be forgotten. Films like Wedding Crashers, The Hangover, and others showed early glimpses of him being a star. Even some of his action films like The A-Team aren't great films per say, but they are fun action movies, and Cooper is good in them. Since then, he has made quite the name for himself over the years. He has been a new fixture in Hollywood, and his films have always been hit and miss, but he's hit more lately than not.
Limitless

This 2011 film showed early glimpses of what Cooper could do in a somewhat dramatic role. He is solid in the movie, and overall, the film is really interesting and offers some thoughtful commentary on morality. Cooper plays Eddie Morra who comes into the possession of a pill that can improve your brain. He learns languages quicker, can play piano and overall it taps into the full potential of the brain. The movie is slick, stylish, and is filmed with visual potency. It was also his first team up with Robert De Niro.
Purchase now on Amazon for $12.99.
Wedding Crashers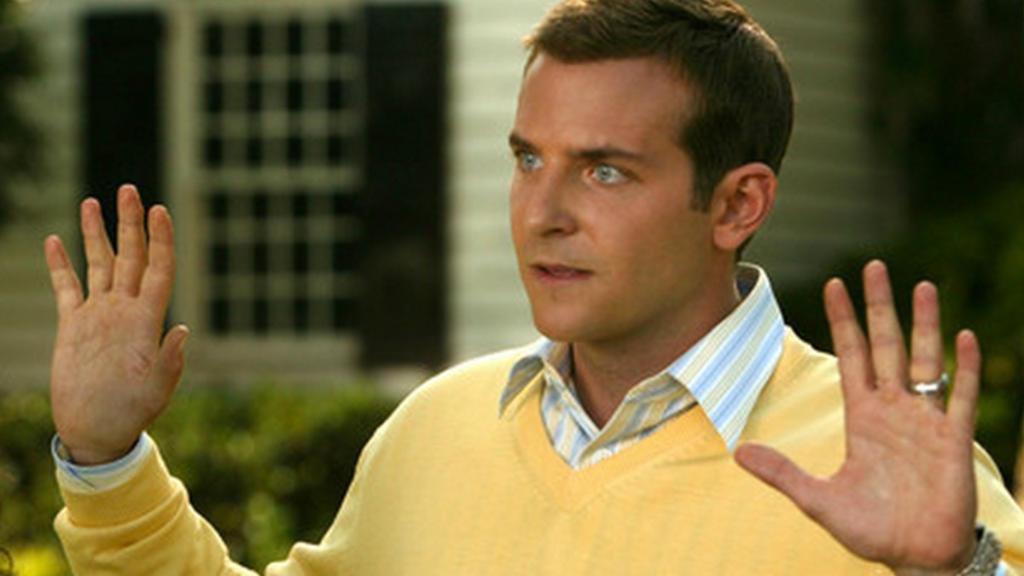 David Dobkin's excellent comedy offered an early look at Cooper's comedic chops. He expertly plays a smarmy rich guy named Sack. Sinking his teeth into the role, he gives the film some of its funnier moments. Though he is billed as the villain, all he's really trying to do is protect his fiance. The movie overall is hilarious and often heartwarming thanks to a great script and some solid comedic work by its very talented cast.
Purchase now on Amazon for $13.99.
The Hangover

When given his first true chance to shine, Cooper took and ran with. This hysterical, insanely re-watchable comedy was a smash hit when it debuted in theaters in 2009. It's outrageous, raunchy and gut-bustlingly funny from start to finish. It has offered some of the more iconic quotes from a comedy in the 2000's. A star-making performance from Zach Galifianakis is a strong point of the film as well, even though it would typecast him for a while.
Purchase now on Amazon for $12.99.
Silver Linings Playbook

Playing against type, Cooper is astounding in this 2012 dark comedy about mental illness. Cooper plays Pat Solitano who is afflicted with bipolar disorder and has violent tendencies. Cooper offers some heartbreaking scenes in the film and has excellent chemistry with Jennifer Lawrence. The entire main cast all earned Oscar nominations including Jacki Weaver and De Niro. Silver Linings Playbook is an earnest and authentic look at how mental illness can affect people and their families. David O. Russell takes an excellent approach to the movie and directs with a sensitive eye to boot.
Purchase now on Amazon for $14.44.
American Hustle

In his second collaboration with Russell, Cooper earned another Oscar nomination. American Hustle deftly weaves in a complex story with characters who feel entirely authentic. Lawrence, Amy Adams, and Christian Bale also all earned Oscar nominations for their work. The movie is rich in authentic feeling period detail and always manages to be interesting and very often funny. Russell's direction is again impeccable and his script, co-written with Eric Warren Singer (Only the Brave) has some sharp and biting dialogue to boot.
Purchase now on Amazon for $12.99.
American Sniper

Steering away from the standard cliches of military dramas, American Sniper is a harrowing look at PTSD and an even better biopic. Playing the late Navy SEAL sniper Chris Kyle, Cooper brings an element of gravitas to which few of performances have. The movie succeeds in large part to one of Clint Eastwood's strongest directorial efforts of recent memory. Sienna Miller matches Cooper's quiet intensity and delivers a knockout performance as well. Overall, the movie is a terrific snapshot of the effects modern war has on our soldiers today.
Purchase now on Amazon for $8.99.
Guardians of the Galaxy

When Marvel took arguably its biggest gamble to that date, they cast Cooper as a sarcastic, gun-wielding, talking raccoon. It turned out to be a match made in heaven. Sporting a raspy, east coast style accent to play the character, Cooper brought his comedic timing to the role. The movie was a massive success and one of the most popular in the Marvel Cinematic Universe to date. Funny, visually stylish and surprisingly heartfelt, Guardians is an eccentric and thrilling entry in the MCU.
Purchase now on Amazon for $14.99.
The Place Beyond the Pines

A quiet and thoughtful drama from Derek Cianfrance, The Place Beyond the Pines is a wonderful film. Mainly focusing on its cause and effect drama that leads two lives on an imminent collision course. As a cop trying to catch a desperate father, Cooper gives a nuanced performance and his co-star Ryan Gosling is equally terrific in the movie. The movie is a character study of sorts that uniquely explores the themes of fatherhood and the unpredictability of destiny. It is an under-appreciated movie that seems likely to grow an audience as time goes on.
Purchase now on Amazon for $9.99.
Yes Man

As a pre The Hangover Cooper comedy goes, Yes Man is surprisingly heartfelt and funny. His misses in the 2000's are plenty but in this Jim Carrey led comedy, Cooper plays his lawyer friend. The movie is funny, offers a unique premise and a charming performance from Carrey. The comedic stylings of Jim Carrey never wear thin as they have in recent years, and his relationship with Zooey Deschanel, while predictable, offers a satisfying arc.
Purchase now on Amazon for $8.99.
Joy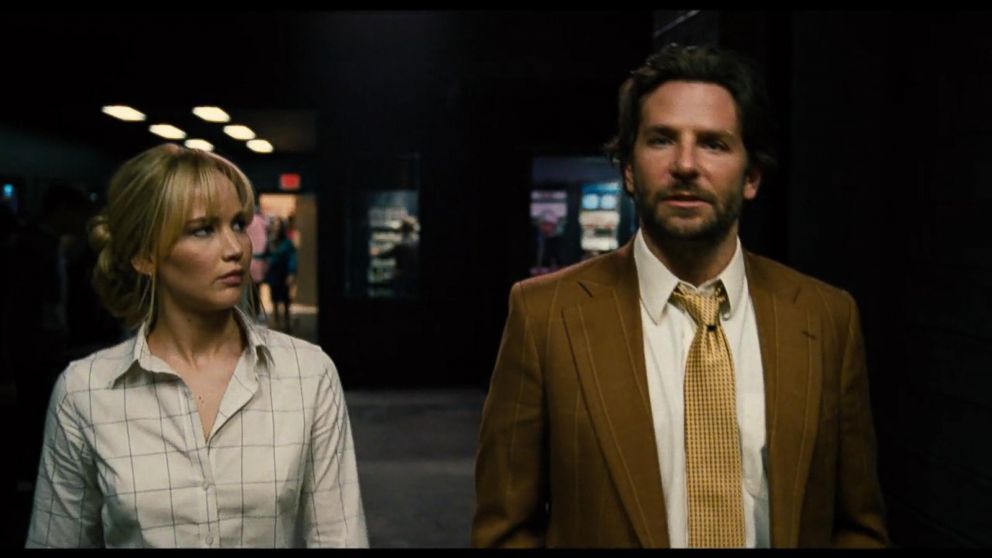 The lesser of Cooper's collaborations with David O. Russell, Joy still finds these two, along with Jennifer Lawrence, putting out a film worth watching. The movie does have some great performances despite some of its narrative flaws. It has a distinct visual style and benefits from a terrific sense of time and place. Russell's attention to detail has always been a strength of his. It's an interesting rags-to-riches story that is highly relatable in its portrait of the American dream.
Purchase now on Amazon for $13.99.
We are a participant in the Amazon Services LLC Associates Program, an affiliate advertising program designed to provide a means to earn fees by linking to Amazon.com and affiliated sites.