Iconic Roles is a look at some of the best performances in film and television by actors and actresses.
Tom Hanks has worked in some of the biggest Hollywood productions, and the star has shown no sign of stopping any time soon. One of the most beloved stars, Hanks started his career with many unforgettable comedy roles before transitioning into dramas. Hanks will return in Baz Lurhmann's Elvis, where the California State University alum portrays musical entrepreneur Colonel Tom Parker.
Let's revisit five of the best Tom Hanks movies where the two-time Oscar-winning actor delivered some of his most impactful performances over his nearly 40-year career.
Big (1988)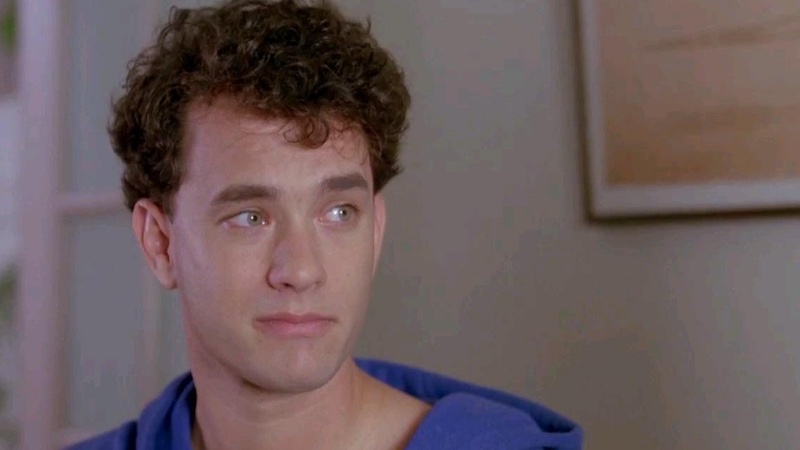 The first time Hanks really caught everyone's attention was thanks to his performance as Joshua Baskin, a young boy who made a wish to become a grown-up overnight. When the wish came true, Baskin started enjoying adulthood through the pure mind of a 12-year-old kid. Penny Marshall's movie was a box-office success, earning over $150 million opposite an $18 million production budget. The story written by Gary Ross and Anne Spielberg received a nomination for Best Original Screenplay, and Hanks pocketed his first Oscar nomination for Best Actor in his breakout role. The cast also features Elizabeth Perkins, Robert Loggia, and John Heard.
RELATED: Iconic Roles: Chris Hemsworth's Best Action Movie Performances
Philadelphia (1993)
The nineties were quite the decade for Hanks, who imposed himself as one of Hollywood's most versatile and skillful actors thanks to solid performances. In the courtroom drama directed by Jonathan Demme and written by Ron Nyswaner, Hanks portrayed a gay lawyer with AIDS in Philadelphia. To the tune of "Streets of Philadelphia" by Bruce Springsteen, Hanks brought much of his humanity to the protagonist unfairly fired due to his health condition. Hanks' efforts were rewarded with his first Oscar for Best Actor. Although controversial, Philadelphia was one of the biggest box-office hits when it debuted.
Forrest Gump (1994)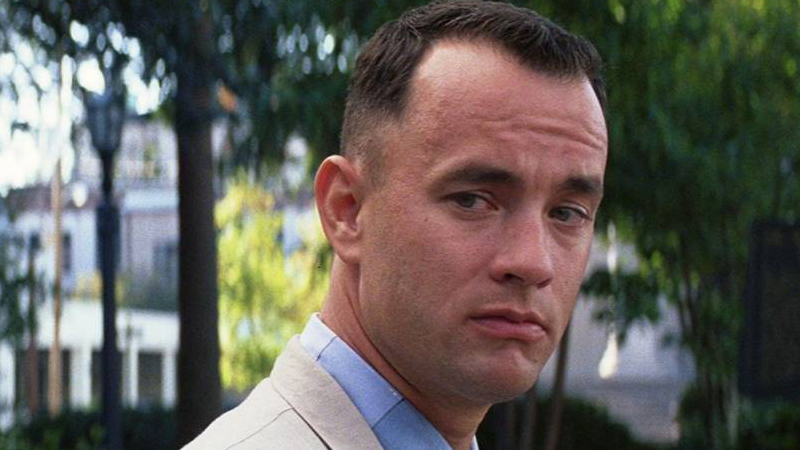 After directing the iconic Back to the Future trilogy, Robert Zemeckis took on a comedy-drama story about the life of an intellectually disabled man (Hanks) who undergoes a series of incredible adventures. The adaptation of Winston Groom's novel of the same name also starred Robin Wright, Gary Sinise, Mykelti Williamson, and Sally Field. Hanks showcased all his majestic actorial skills in a performance that was rewarded with the Oscar for Best Actor. Thanks to the victory, Hanks became the first actor to score back-to-back wins for Best Actor at the Academy Awards since Spencer Tracy. Forrest Gump also took home the Oscars for Best Picture, Best Director, Best Adapted Screenplay, Best Film Editing, and Best Visual Effects.
RELATED: Interview: Tom Hanks Discusses His Versatility, Finding Comedy in Finch's Dark World
Saving Private Ryan (1998)
Among other impressive deeds he accomplished, Hanks was also part of one of the high points of director Steven Spielberg's career. During the Invasion of Normandy in World War II, Captain John H. Miller (Hanks) led a group of brave men to save Private James Francis Ryan (Matt Damon), trapped behind enemy lines. The ensemble cast also starred Tom Sizemore, Edward Burns, Vin Diesel, and Jeremy Davies. Saving Private Ryan was nominated for eleven Oscars at the 71st Academy Awards and ultimately won five for Best Director, Best Cinematography, Best Film Editing, Best Sound, and Best Sound Effects Editing.
Cast Away (2000)
Although not as successful as Forrest Gump, working with Zemeckis a second time resulted in another iconic role for Hanks. Sided by Helen Hunt and Nick Searcy, Hanks acted as Chuck Noland, a workaholic systems analyst executive who survived by chance after his plane was caught in a storm while flying over the Pacific Ocean. Hanks underwent a harrowing physical transformation for the role. The Academy nominated Hanks for Best Actor and the film for Best Sounds, but Cast Away didn't win either award. Hanks rejoined Zemeckis in The Polar Express (2004), and the pair will soon reinforce their collaboration in the upcoming Pinocchio.