James Gunn's The Suicide Squad is now playing in theaters and streaming on HBO Max and it's a dandy! The action, the characters, the drama, the dark humor … all of it worked to absolute perfection to create one of the wildest motion pictures you'll ever see.
Gunn being Gunn, there were quite a few shocking moments, mostly in regards to who lived and who died. While the film never fully lives up to its heavily hyped "anyone can die" mantra by sparing the more, ah, notable Squad members like Harley Quinn and Bloodsport*, there were still plenty of surprising deaths featured in the two-plus hour film.
Here are the five The Suicide Squad deaths we found most shocking.
Savant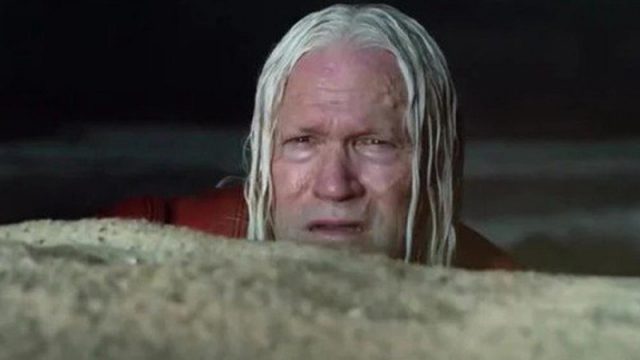 Michael Rooker's Savant was featured quite prominently in The Suicide Squad's advertising blitz, so it was a bit, um, to see such an interesting character bite the dust in the first 15 minutes. Especially since Gunn literally opens the film on his mug!
MORE: Deadpool 3: Ryan Reynolds Says There's a 70% Chance of a 2022 Filming Start
Even more surprising is the manner in which Savant dies — not in a blaze of glory, but screaming in terror as he flees the hellish scene on the beach and endures death by Amanda Waller's red button.
---
Captain Boomerang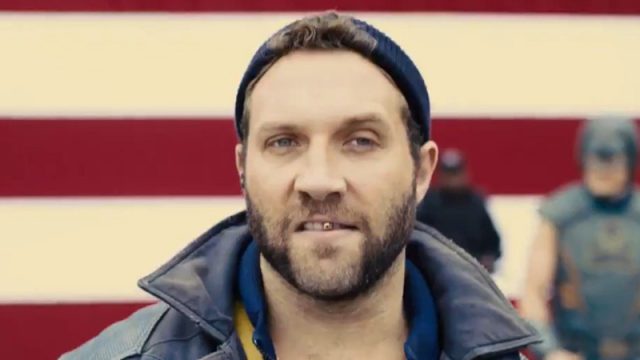 A carry-over from David Ayer's 2016's Suicide Squad, Jai Courtney's Captain Boomerang never enjoyed the same success as his comic book counterpart and goes out in quick fashion during The Suicide Squad's pre-credits action scene — a death that felt more like a warning shot aimed at Harley Quinn's vulnerability than anything else.
---
Polka-Dot Man
This one stung. During the big climax, the surviving members of the Suicide Squad must combat Starro the Conqueror, i.e. a giant starfish, before it takes down the American island nation of Corto Maltese. Polka-Dot Man is instructed by Bloodsport to envision the big bad as his insane mother, and the villain uses his "flamboyant powers" to great effect before getting smashed by one of Starro's giant arms. You really feel for the guy because out of everyone on the team, he has the most tragic backstory considering he never wanted his powers to begin with; and so, you find yourself rooting for Polka-Dot Man to survive, but, alas, Gunn had other ideas.
---
Peacemaker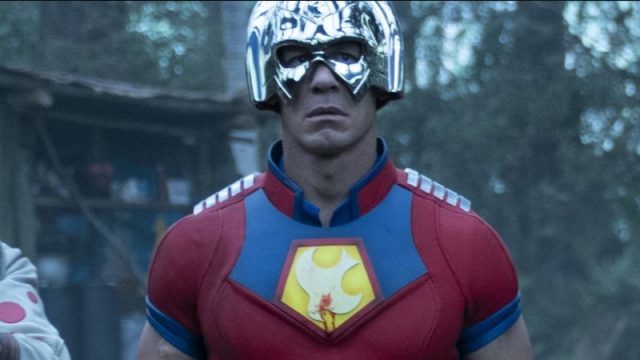 This one is kind of cheating seeing as how Peacemaker (and Weasel) didn't really die, but, technically, within the framework of the film, John Cena's super violent soldier of peace does very much bite the dust — so much so that you wonder how he managed to survive. At any rate, when Peacemaker "bites the dust" in a gunfight with Bloodsport after revealing his true colors, I was actually quite stunned because I didn't really think Gunn had the cajones to kill one of the film's more marketable participants. Turns out I was right, but still …
RELATED: James Gunn Would Love to Make a Ravagers TV Show in the MCU
---
Rick Flag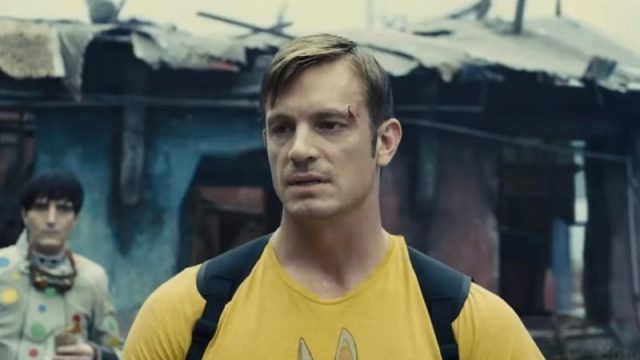 Finally, Rick Flag's death wasn't shocking as much as depressing. As the only genuine good guy on the team, the man certainly didn't deserve to go out in such a cruel manner at the hands of Peacemaker — even if you could see his demise coming about a mile away. Like Boomerang, you never really got to know Rick Flag, and that makes his relatively quick exit (despite Joel Kinnaman's five-year stint in the role) a bit of a bummer.
* I'm actually good with not killing off Harley or Bloodsport because Margot Robbie and Idris Elba absolutely nail the characters in The Suicide Squad. I'm excited to see where the franchise takes them next.