It's that time again, time to go back to school. It's been an unconventional year, but, whether it be online or in-person, students all around the world are gearing up to hit the books (some are already back in class). If you're lucky enough to have completed your education, you might want to get the students in your life something to encourage/aid them in these tumultuous times. Practical/fun things. But how do you know what gifts to get for your friends and loved ones? Taking a look at what's out there would certainly help, that's why ComingSoon.net is here to help you find the perfect back-to-school gifts for the special someone in your life… even if that someone is you! Check out our 2020 Back to School Gift Guide below! 
RELATED: Check Out ComingSoon's Fall 2020 TV Preview!
This year we have compiled over 40 items for you to peruse, along with a buy link for every piece we've showcased. The prices welcome thrifty folk and big spenders alike! Below you'll find everything from notebooks, pens, and folders, to clothes, movies (academia-related), games, and more! Whether it's a gift for a high school, college (settling into their new home), graduate student we've got something for you. 
Which items from our 2020 Back to School Guide did you add to your shopping cart? Do you have any other ideas for gifts that you think our readers would like to know about, perhaps? Let us know in the comments!
The Movie Critic's Notebook: The Perfect Journal for Serious Movie Buffs and Film Students. 6.14″ x 9.21″ Perfect Bound Journal
Do you ever wish you could remember all the movies you have ever watched? Do you love talking about plots, writing, cinematography, casting, musical scores, and production values? Release your inner movie critic with this handy 100-page special notebook. Each page gives detailed areas to record all your thoughts and opinions about the movies you've watched. A must for film students and aspiring filmmakers!
Back to School (1986)
Rodney Dangerfield plays self-made millionaire Thornton Mellon, owner of a chain of tall and fat clothing stores, who, after divorcing his philandering wife, enrolls in college to keep his son from dropping out.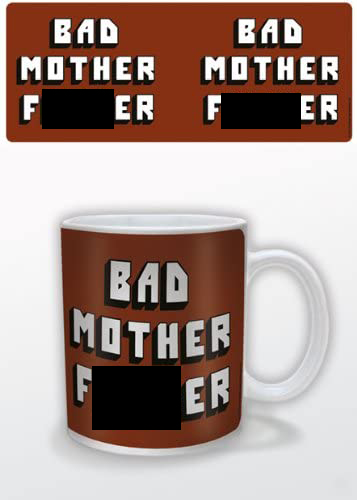 Bad Mother F***er Coffee Mug
No, we're not just being intentionally rude – honest! This is actually an officially licensed Pulp Fiction Movie Mug, featuring the words that remind us of that unforgettable scene from the 1994 hit movie. Each time to request a brew now, you can now do so in the style of Jules Winnfield… because we know and you know that you're a bad mother fu*&er!
Ferris Bueller's Day Off (1986)
A clever teenager and his friends play hooky, enjoying the day with the principal in hot pursuit.
Phone Case Ferris Buellers Day Off Compatible with iPhone 6 6s 7 8 X XS XR 11 Pro Max SE 2020 Samsung Galaxy Charm Scratch Shock
Made with PC and TPU. Slim design. Ultra transparent and scratch-resistant back.

Easy access to all the controls and features.

Perfect cutouts for speakers, camera and other ports.

All of our phone cases are screen printed in the USA.

Designed in the USA and engineered with only the highest qualities to ensure a long-lasting product while maintaining a light-weight and slim design.
Bully: Scholarship Edition (Xbox 360)
Plays on Xbox 360 and Xbox One with Backward Compatibility. Bully: Scholarship Edition takes place at the fictional New England boarding school, Bullworth Academy and tells the story of mischievous 15-year-old Jimmy Hopkins as he goes through the hilarity and awkwardness of adolescence. Beat the jocks at dodge ball, prank the preppies, save the nerds, kiss the girl and ultimately navigate the social hierarchy in the worst school around.
Ellie Backpack The Last Backpack of Us for Girls Women
Zipper closure

Size:15.7*11.8*5.9 inches High pixel and clear character print

Material: Quality high-density durable Oxford Cloth fabric and made by our artisan exquisite craftsmanship. Delicate design, great workman-craft, has high reducibility to the original character.

Feature: Big enough to fit your laptop, your lunch, a camera, shaving equipment, garments, or anything else you need. Occasions:This style bag is a great rucksack for hiking, camping, traveling. It is also a perfect school bag for men, women, teens, girls, boys, or college students.

Occasions: This style bag is a great rucksack for hiking, camping, traveling. It is also a perfect school bag for men, women, teens, girls, boys, or college students
Dazed And Confused (1993) Soundtrack
1. "Rock and Roll, Hoochie Koo" by Rick Derringer
2. "Slow Ride" (Single version) by Foghat
3. "School's Out" by Alice Cooper
4. "Jim Dandy" by Black Oak Arkansas
5. "Tush" by ZZ Top
6. "Love Hurts" by Nazareth
7. "Stranglehold" by Ted Nugent
8. "Cherry Bomb" by The Runaways
9. "Fox on the Run" by Sweet
10. "Low Rider" by War
11. "Tuesday's Gone" by Lynyrd Skynyrd
12. "Highway Star" by Deep Purple
13. "Rock and Roll All Nite" by Kiss
14. "Paranoid" by Black Sabbath
Dead Poets Society (1989)
The film follows a small group of boys out of Mr Keating's (Robin Williams) class, who restart a now defunct Dead Poets Society. Mr Keating teaches the boys to follow their hearts and think independently of their parents, and unfortunately this leads to a great deal of trouble.
The Lord of the Rings: One Volume 
Kindle Edition
The Lord of the Rings tells of the great quest undertaken by Frodo and the Fellowship of the Ring: Gandalf the Wizard; the hobbits Merry, Pippin, and Sam; Gimli the Dwarf; Legolas the Elf; Boromir of Gondor; and a tall, mysterious stranger called Strider. This new edition includes the fiftieth-anniversary fully corrected text setting and, for the first time, an extensive new index.
Mask- Bane with Multiple Filter Reusable Protective Anti Dust Cover
100% Polyester.

Applicable Scenarios: Suitable For Cycling, Camping, Running, Traveling, Climbing, And Daily Use.

Three ways of matching: 6 filters/10 filters/16 filters.

Protect You From Fog, haze, vehicle exhaust, passive smoking, etc.

This is a protective and decorative article, a good gift for family and friends.
As If!: The Oral History of Clueless as told by Amy Heckerling and the Cast and Crew
Journalist, Jen Chaney, explores the influence of Jane Austen's Emma as the unlikely framework for Heckerling's script, the rigorous casting process (including the future stars who didn't make the cut), the functional yet fashion-forward wardrobe, the unique slang that drew from the past and coined new phrases for the future, the sun-drenched soundtrack that set the tone, and—above all—the massive amount of work, creativity, and craft that went into making Clueless look so effortlessly bright and glossy. As If! illuminates why plaid skirts and knee socks will never go out of style, and why Clueless remains one of the most beloved comedies of all time.
Hand Sanitizer Holder Cute Pikachu Hand Sanitizer Holder for Backpack, For 1 oz Bottle Case
PIKACHU HAND SANITIZER HOLDER – Design with perfection, this well-crafted hand sanitizer holder is travel-sized. Pikachu Holder fits 1 oz travel-sized hand sanitizers, lotion, or soaps. Silicone Pocketbac Holder with a brilliant creation everyone will love.
Baby Yoda Students Stationery Bags Pencil Case Pu Leather Holder Pouch Zipper Pen Case for School Home Office Supplies
Made Of Soft And Pu Leather, Protects Your Pen Against Dust, Dirt And Absorbs Shock

Size: 8 X 3.5 X 1.5 Inc (20 X 9.2 X 4 Cm)Accessory Construction A Main Bag With A Small Compartment Bag.

Double Zipper Closure, Smoothly Move, Flexible To Open Or Close

This Can Be Used As A Pen/Pencil Bag As Well As A Cosmetic Bag, Coin Purse. Suitable For Holding Pens, Pencils, Cosmetics, And Any Other Gadgets. It Is Made Of Waterproof Material To Protect Internal Items.
Dragon Ball Z Blue Vegeta Shaker Bottle 20 oz Best Portable Pre Workout Whey Protein Drink Shaker Cup, Mixes Cocktails, Smoothies and Shakes, Dishwasher Safe
Be the ultimate gift-giver by getting this for the Dragon Ball Z superfan in your life for their birthday, a holiday, or just-because moment. Or better yet, treat yourself!
Better Call Saul Goodman Breaking Bad Acrylic Executive Display Piece or Desk Top Paperweight
Very nice paperweight. It has the look and feel of real glass. This regal looking item is sure to jazz up any desk, table, counter, dresser, vanity, or workbench. The paperweight weighs about 7 ounces. It is 3 3/4 inches by 2 3/4 inches and almost a full inch thick. It comes is a plain white gift box.

Game of Thrones – Longclaw Letter Opener
Diecast metal handle and stainless steel blade. Measures 9 inches.
Tony Stark Sunglasses Vintage Square Metal Frame Eyeglasses for Men Women – Iron Man and Spider-Man Sun Glasses
Tony Stark gave Peter Parker sunglasses. Let us miss Mr. Stark like Peter Parker. Square vintage frames are made of high-quality metal and PC materials for durability that will set you apart from the crowd. The square-shaped lenses provide 100% UV protection and block 99% of reflected light for enhanced your vision.

Red Baja Sweatshirt Jeff Spicoli Costume Hoodie Fast Times at Ridgemont High
Complete your Jeff Spicoli costume with this sweatshirt!
Wall Street Screenplay Poster – "Greed is good"
Poster's garage screenplay posters feature the most memorable moments and lines from your favorite films. Each screenplay was pulled up in the Los Angeles' Writer's Guild library and extracted word for word – so you know you're getting the exact lines, stage directions, and markings. The text of every high-contrast poster is guaranteed to be crystal clear. Like this idea, but want a different movie section on a poster? Message them and they'll make it happen!
eKids Marvel Thor Hammer Wireless Bluetooth Speaker for All Smartphones and Tablets, Touch Sensitive Handle, Speaker Lights Up
Marvel Thor hammer wireless Bluetooth speaker for all smartphones and tablets, touch-sensitive handle, speaker lights up wirelessly stream audio anywhere up to 33 feet hammer lights up when in use or with touch-sensitive handle powerful sound performance answer and end calls via speaker rechargeable lithium-ion battery
The Breakfast Club Super Soft Micro-fleece Living Room Blanket Bed Flannel Comfortable Super Soft Sofa Blanket
Full-Frame Printing, Single-Sided Printing, Made Of Anti-Pilling Fleece, More Comfortable And Warm.

Machine Wash, Hand Wash, Quick Dry, Easy To Care, Durable, Do Not Use Bleach.

There Are Three Sizes To Choose From, Suitable For Children, Adults, Parents, And Grandparents!

They're Super Soft And High-Quality Fabrics On The Outside And White On The Inside. Suitable For Bed, Sofa, Camping, Cold Cinema, Or Travel! Give Your Family And Friends A Perfect Gift.
Burn Book Mean Girls Scented Candle 
Burn Book Scented Candle. Smells like Baby Prostitute, Pink Wednesdays and So Fetch! Makes a great gift for The Plastics Fan! · 9 oz Scented Candle. · Burn Time Approximately 50 hours.
The Perks of Being a Wallflower
The critically acclaimed debut novel from Stephen Chbosky, Perks follows observant "wallflower" Charlie as he charts a course through the strange world between adolescence and adulthood. First dates, family drama, and new friends. Sex, drugs, and The Rocky Horror Picture Show. Devastating loss, young love, and life on the fringes. Caught between trying to live his life and trying to run from it, Charlie must learn to navigate those wild and poignant roller-coaster days known as growing up.
Superbad: The Drawings 
Hardcover
The only compendium of 62 hilarious, captioned "phallographics" created exclusively for the movie Superbad. Everyone who has seen the blockbuster comedy hit Superbad will recall the outrageous phallic foolery featured in the movie, inspired by the character Seth's obsessive drawings from the third grade. When Evan Goldberg, Superbad's co-writer/producer, called his older brother, David, about a job on the movie, David had no idea that he would tap into the unexplored world of phallographics. The brilliant results are these 62, full-color, laugh-out-loud drawings that will surely tickle your funny bone. Some of these illustrations were featured in the end credits of the movie, and audience members are still buzzing about them! Many of these clever depictions are exclusive to this novelty art volume.
DC Comics Batman Sticky Notes Booklet
Whether you're fighting crime or leading the life of a wealthy philanthropist, you need the #1 sticky notes of Caped Crusaders.

Each hardcover memo pad is full of hundreds of colorful self-sticking sheets. You can write a note on these stickies and post it anywhere!

Book measures 3 1/4″ x 4 1/4″ and will fit in your purse or back pocket. Great for home, the office, for friends, your boss, or coworkers.

Click on the link to our store page near the product title to see more smart and clever gifts. UPG truly has presents of mind.
Stranger Pencils – Inspirational Pencils Engraved With Funny And Motivational Sayings For School And The Office
Let these Stranger Things pencils help you on your curiosity voyage. Just try not to get lost in the upside-down.
The Witcher's Bestiary: Brown Leather Collection | Fan Notebook, Sketchbook, Diary, Journal
Open your door to the world of wisdom and knowledge with the help of our perfectly designed notebooks. It is made to serve your many purposes, whether it be a school assignment or work task. Packed with excellent features and quality, they provide you with unique notebook experience you might never had before. It can be slipped inside your backpack or anywhere you might like for all your work bits and pieces!
All the Best Lines: An Informal History of the Movies in Quotes, Notes and Anecdotes
Pithy put-downs, hard-boiled snarlings, words of love and regret—they're all here in this collection of 500 memorable movie quotes, embracing both one-liners ("My name is Pussy Galore") and slices of snappy dialogue from pictures as diverse as King Kong, Vertigo, The Magnificent Seven, Network, This Is Spinal Tap, Fight Club, Superbad, and Inglourious Basterds. Arranged under such timeless themes as "dreams," "friends," "libido," and "memories," the quotes juxtapose films and stars from every era and every genre. Throughout the text are feature capsules focusing on themes and stories in the movies from Goldwynisms to Mae West, plus a generous scattering of cinema anecdotes, making the book both a joy to browse and an authoritative reference. Lavishly illustrated, this collection will delight and entertain readers in equal measure, reacquainting them with favorite movies and introducing some forgotten classics.
Indiana Jones MK VII Gas Mask Bag Green Indy Props WWII
This is a replica of the famous MkVII Gas Mask Bag issued to British troops and civilians during WWII as a precaution against a German gas attack. The bag has a few compartments in the inside as seen on the picture. There are a total of 3 drainage holes 2 at the bottom and 1 at the side. Bag has been made to appear aged.
Harry Potter Quill & Ink Wizard's Writing Bundle with Parchment Paper & Owl Sealing Wax Seal Stamp
This set contains all the favorite items for a young wizard to create his/her missives, Harry Potter style!

1 Quill Pen with Black Apothecary jar of Water-based Writing Ink (15ml -1/2 oz.)

1 Wood Pen Stand plus 1 Set of Aged Parchment Sheets- 10 sheets

3 assorted sticks of Sealing Wax plus Owl Wax Seal Stamp
Coloring Broadway Hamilton Card stock Coloring Post Cards
Set of 4 beautifully designed Broadway-inspired coloring Postcards featuring quotes from 

Hamilton. 

"Featured Quotes: * Just You Wait * Why Do You Write Like You're Running out of Time, * History Is Happening * The Room Where it Happens"

Postcards are 5″ x 7″ and are printed on 80# Matte Card stock

Use your markers, colored pencils, pastels, gel pens … whatever you love coloring with!

The perfect gift for any musical theater lover!
Umbrella Academy Number Five Reusable Lunch Tote Bag Waterproof Picnic Lunch Box For School Road Walking And Office- Waterproof/Warm/Cooler
The Walking Dead Gel Pen & Bookmark
This deluxe Walking Dead pen set featuring classic zombie artwork. Premium pen with clip, 0.70 mm line and black ink. Deluxe Walking Dead bookmark. Perfect as Walking Dead school supplies, party supplies, party favors, stocking stuffers and more. Officially licensed Walking Dead office supplies. A great addition to any Walking Dead calendar or planner gift.
Swingline Stapler, Milton's Red Stapler from Office Space
Have you seen my stapler? Keep a watchful eye on this iconic red stapler from Office Space, which is sure to be the talk of your office.
Parks and Recreation Location Logos 4-Piece Shot Glass Set – Features City of Pawnee Seal, JJ's Diner, Snakehole Lounge & Entertainment 720 Symbols On 2-Ounce Glasses 
TREAT YO' SELF: Show off your love of NBC's hit comedy series Parks and Recreation with this fun shot glass set!
My Neighbor Totoro: Totoro Plush Journal
Featuring the mysterious forest spirit from Hayao Miyazaki's iconic film My Neighbor Totoro, this plush and embroidered journal includes lined interiors and colorful artwork on the front and back pages—sure to delight Totoro fans and all who love irresistibly cute and fluffy characters.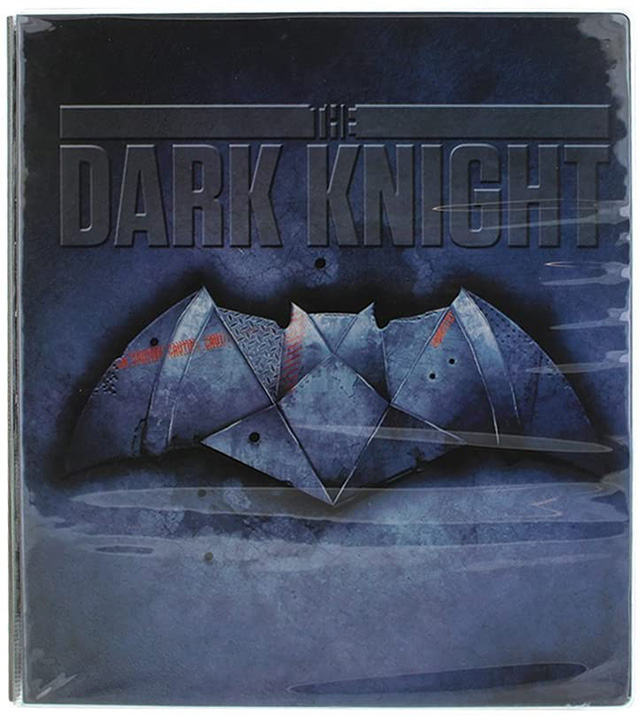 DC Comics Batman v Superman 1″ O-Ring Vinyl Binder with Pockets ~ Dawn of Justice
The Dark Knight; 10.25″ x 11.3″
Uncanny Brands Star Wars Yoda Toaster- Toast The Jedi Master on Your Toast
TOAST YOUR BREAD I WILL – Fun toaster with Yoda's robe on the side. Officially licensed Star Wars product.
BURNS YODA'S HEAD ON YOUR TOAST – Get laughs as Yoda's head "pops up" with the toast, completing his look. Plus, it's fun to smear jelly onto a Jedi Master's head.
LIGHTWEIGHT AND DURABLE – Housing is made of polypropylene plastic, interior made of stamped aluminum.
NOTICEABLE ON YOUR COUNTERTOP – A great conversation starter, and sure to be noticed. It measure 10″ x 6″ x 7″.
FOR THE ULTIMATE STAR WARS FAN – Get one for the Star Wars fan and Yoda enthusiast in your life.
Jumanji Original Board Game
The game that pursues you! Stalking lions, charging rhinos, snapping crocodiles, and more. In the wild world of Jumanji, they're only a dice roll away. Includes: game board 4 coloured pawn movers 1 RHINO mover 1 Sand timer 2 dice 4 rescue dice 33 danger cards 1 Label sheet instructions choose your pawn and set out on a deadly journey. Decode rhyming card messages that could spell disaster! Roll six-sided dice together to rescue a fellow player in danger! Fail to escape, and the jungle could swallow you whole! The only way out is to finish the game. Only then will the terrors of the jungle disappear… Product information: Jumanji family board game adventurous players: 2-4 ages 8+
We are a participant in the Amazon Services LLC Associates Program. This affiliate advertising program also provides a means to earn fees by linking to Amazon.com and affiliated sites.
(Photo Credit: Getty Images)