Obviously Spoilers. Turn back now if you haven't yet seen these decades-old movies.
There's something to be said about "the art of the twist." When done right, a twist can take an exceptional film and make it great. When done poorly, however, a twist can make an entire film laughable. Horror movies, especially, are susceptible to third act twists. Sometimes, these twists work. They come out of nowhere and leave an audience utterly shocked. Other times, they seem like a desperate ploy to make a movie more interesting. In the history of horror movies, there has been a myriad of twists and turns. Some were easy to see coming, others were not. Whether they featured red herrings, 'whodunits,' reveals or more, horror movies have delighted in shocking audiences.
5) Sleepaway Camp (1983)
The plot of Sleepaway Camp is a fairly traditional one. It's one we've seen in a thousand '80's Slasher Films.' Kids go to summer camp. Kids die by the hands of a mysterious killer. We usually didn't find out who the killer was until the final moments of the film. In the case of Sleepaway Camp, the killer turned out to be Angela Baker, a girl who audiences were led to believe was the protagonist of the film. She was set up as the perfect final girl, and therein lies half of the twist. The other is a bit more…creative? In the prologue of the film, we come to find out that Angela had a brother, who drowned. But that was a lie. The "real" Angela was the actual one who drowned. So the girl we had been following for the entire movie actually turned out to be a boy, and audiences were "treated" to a full-frontal shot of "Angela" just so there was no ambiguity.
4) Orphan (2009)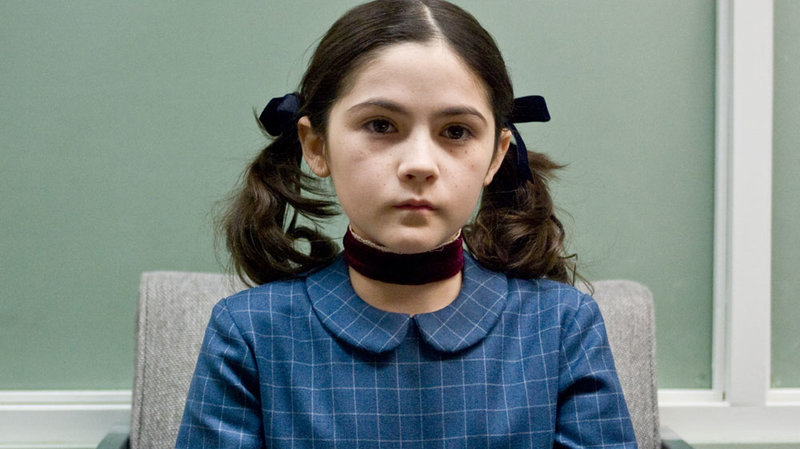 What audiences thought was merely another 'Killer Kid' movie turned out to be much, much more. Orphan starred Vera Farmiga and Peter Sarsgaard as a married couple who decide to adopt a child named Esther (played by Isabelle Fuhrman). What we thought was at first an Omen-meets-Problem Child film soon turned into "Adopted Kid is Trying to Bang Dad" film, which was super icky until we realized…Surprise! Esther isn't really a little girl but is instead a full-grown woman with a rare aging disease that allows her to merely look like a child. Yes, it was a bit of a reach.
3) Psycho (1960)
Psycho is, arguably, the Granddaddy of the Slasher Genre. Without it, there's no telling where Horror movies would be these days. It was controversial, terrifying and absolutely beautiful in its simplicity. In fact, it was that simplicity that made the film's twist work so well. For the majority of the movie, audiences were convinced it was Norman Bates' beloved mother that killed poor Marion Crane and the Private Investigator. It seemed as if she was an overbearing, monstrous wench of a woman while Norman was a sheltered, but doting son. Turns out, Norman had killed 'Mother' years ago, and it was actually he who had killed Marion. He simply dressed up in Mother's clothes, donned a wig and gave new meaning to the term 'mommy issues.'
2) High Tension (2003)
Love it or hate it, High Tension featured one hell of a twist. When a young Frenchwoman named Alex travels to the countryside with a friend to visit the friend's parents, it was supposed to be a relaxing weekend. What it turned into, however, was a massacre. The massacre came courtesy of a psychopathic truck driver who murders the friend's parents and proceeds to stalk the two young women for the duration of the film. As the name of the film implies, this film featured a lot of high tension, which only grew when a late-act twist revealed that it was actually Alex herself who was the brutal killer. It's a tale as old as time, but it's one that is extremely effective when done right.
1) The Sixth Sense (1999)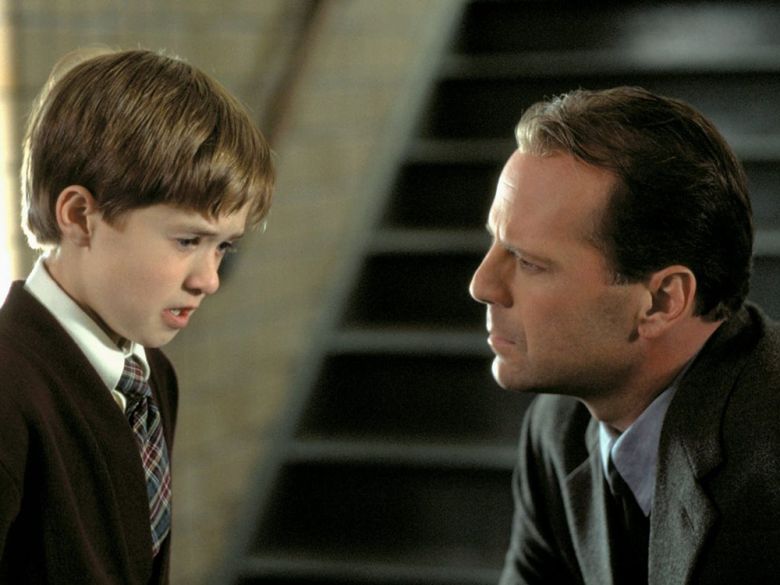 "I see dead people," young Haley Joel Osment told Bruce Willis in the 1999 film, The Sixth Sense. Willis played a child psychologist named Dr. Malcolm Crowe. Crowe was assigned to Osment's character, a troubled young boy named Cole. Cole, you see, sees dead people. Like legit dead people. Some of these dead people are mean, some are nice, but all of them frighten young Cole. All of them except Dr. Crowe. Towards the end of the film, it's revealed that Dr. Crowe himself is dead, but that doesn't mean his work is over. Re-watching the film after knowing the twist is almost as fun as watching it the first time. This is because director M. Night Shyamalan featured so many clues and nods, it's impossible not to see them upon subsequent viewings.
We are a participant in the Amazon Services LLC Associates Program, an affiliate advertising program designed to provide a means to earn fees by linking to Amazon.com and affiliated sites.