Colin Farrell is a true treasure. His Irish brogue his difficult to hide—even when he wants to—but his charm is perhaps even more difficult to hide from viewers. In a word, he is talented. He is thoroughly watchable in even his worst films. His performances are subtle and grounded, yet they are also hard to forget. By all accounts, he is a consummate professional. He has worked with a variety of directors as wide as Michael Mann to Martin McDonagh, and from Steven Spielberg to Terrence Malick. Here's hoping he is far from quitting the game. Below you'll find his seven best films to date.
The New World
(2005)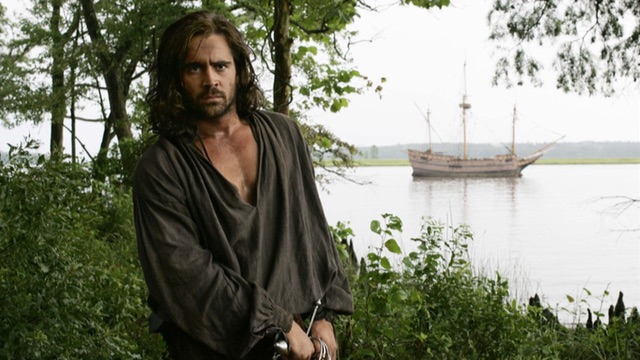 Terrence Malick's The New World is perhaps the greatest film of his late career. Through dreamy, beautiful and evocative imagery of the unspoiled North American continent, Malick and cinematographer Emmanuel Lubezki bring to life the settling of Jamestown. Even with a crowded field of great roles, Farrell's performance as John Smith in The New World is surely the best of his career to date.
Miami Vice
(2006)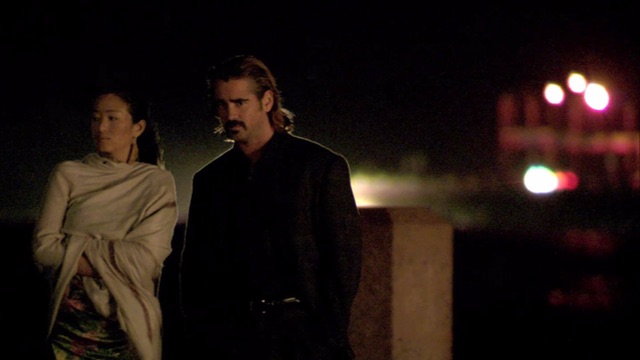 Miami Vice was largely derided following its release because of its dissimilarity to the popular show upon which it was based. It is dark and brooding, the 1980s camp of the series is nowhere to be seen. Instead, Michael Mann makes the story all his own, complete with music from Mogwai, Nonpoint and more. Farrell and Jamie Foxx play Detectives "Sonny" Crockett and "Rico" Tubbs, respectively, giving each character their own twist. In recent years, Miami Vice has been reevaluated by some as a masterpiece and a prime example of mid-2000s digital film.
In Bruges
(2008)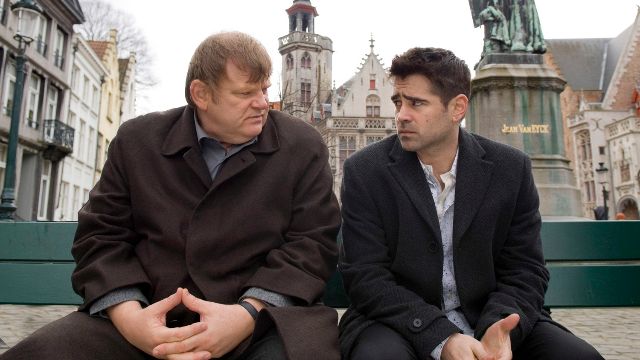 In Martin McDonagh's In Bruges, two hit men are sent to the titular city after a botched job. Farrell plays Ray, a rookie mercenary who is unsettled by the quiet town. His mentor Ken (Brendan Gleeson), on the other hand, takes a liking to the quaintness of Bruges. While there, the two wonder about their lives and their next move in particular. The film was much acclaimed upon release, and rightfully so. The film is wholly entertaining with two strong lead characters.
The Lobster
(2015)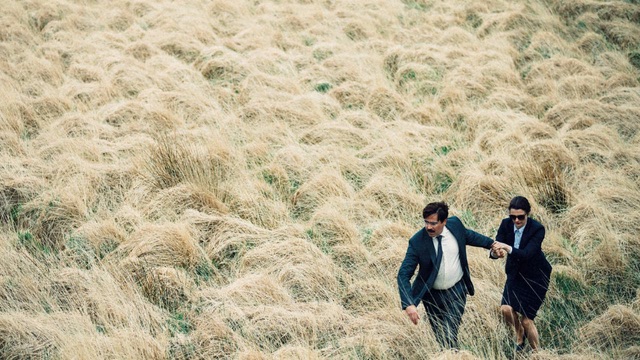 Yorgos Lanthimos' minimalist dystopian film The Lobster imagines a darkly funny world where dating is rigid and based upon shared physical abilities or disabilities. Not only that, failure to find a suitable partner in a given period of time results in one's forced transformation from human to an animal species of their choosing. Farrell's David spends his days in a hotel with his dog (formerly his brother) and many other single people. But like in this world, dating is difficult. It is an imaginative and bizarre film, but surely worth the watch.
Minority Report
(2002)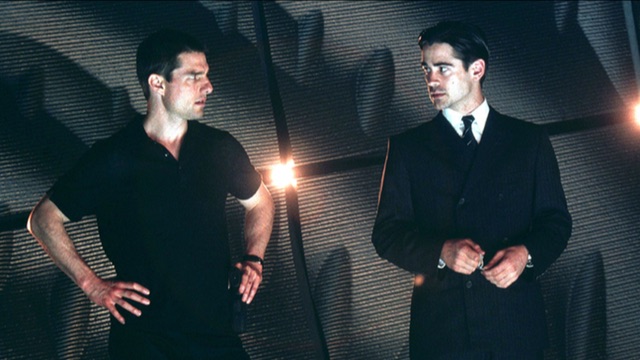 Steven Spielberg's adaptation of a Philip K. Dick story imagines a sleek and stylish but believable future in which crimes are predicted before the occur (dubbed "pre-crime") and citizens are marketed to individually as they go throughout their day. Tom Cruise plays John Anderton, a pre-crime detective who finds himself framed for a crime didn't commit—and wasn't planning to. Rounding out the cast of Cruise, Samantha Morton and Max Von Sydow, Farrell plays Danny Witwer, a Department of Justice investigator overseeing the Pre-crime department.
The Beguiled
(2017)
Who better to reimagine the 1971 film The Beguiled from the perspective of its female characters than Sofia Coppola, one of the most prominent female filmmakers working today? When an all-female boarding school in the Antebellum south is invaded by an injured Union Army deserter (Farrell), his presence upsets the balance power relationship between the women. Along with Farrell, Elle Fanning, Nicole Kidman and Kirsten Dunst give strong performances.
The Killing of a Sacred Deer
(2017)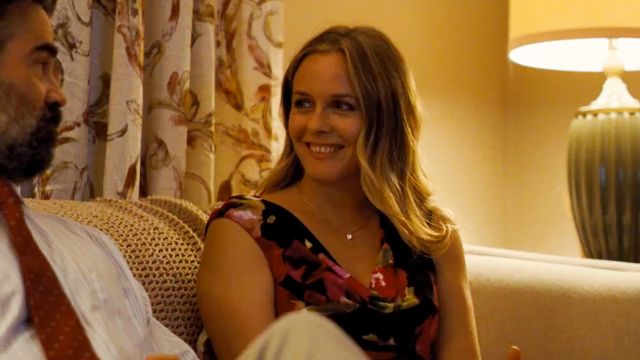 The Killing of a Sacred Deer, Lanthimos' follow-up to The Lobster, features Farrell as a cardiovascular surgeon named Steven Murphy. Murphy finds his pleasant family life is disquieted by an unsettling fatherless teenager named Martin (Barry Keoghan). The performances are purposefully stilted to unsettle the viewer, like all of Lanthimos' films, but in none of his films is it more pointed and obvious than here. It may not be the best film of Lanthimos or Farrell's career, but it is certainly one of the most unnerving.