Independent filmmaking's favorite weirdo, Tilda Swinton is the pale, ghost-like Englishwoman that so many casting directors have flocked to in recent years. With nearly 100 acting credits to her name over the course of a career that has been going strong since the mid-80s, Swinton is currently one of cinema's most valuable assets. She's even managed to make her way into the Marvel Cinematic Universe, somehow. While she might appear in bigger films from time to time, there's no denying that filmmakers who allow Swinton to work in interesting roles end up with far greater end results. She's not afraid to play someone old, someone young, someone human, or someone alien. Swinton's range is impeccable and her talent immeasurable. Her filmography is proof enough.
The Grand Budapest Hotel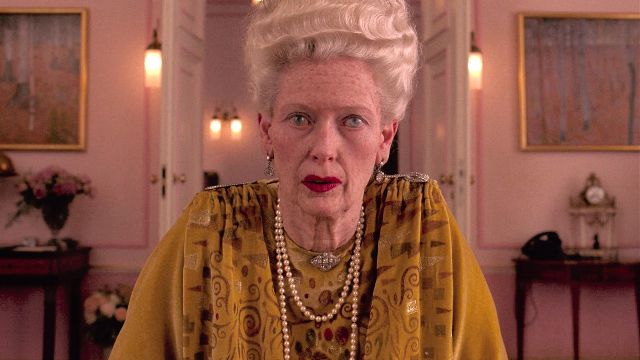 Her second of multiple collaborations with Wes Anderson, Tilda Swinton is almost completely unrecognizable in 2014's The Grand Budapest Hotel. Starring in an important role as Madame D., Swinton is donned in prosthetics that completely transform her from a middle-aged woman to an elderly one. It's one of the most absurd things she's done so far… until Suspiria rolled around in 2018.
Moonrise Kingdom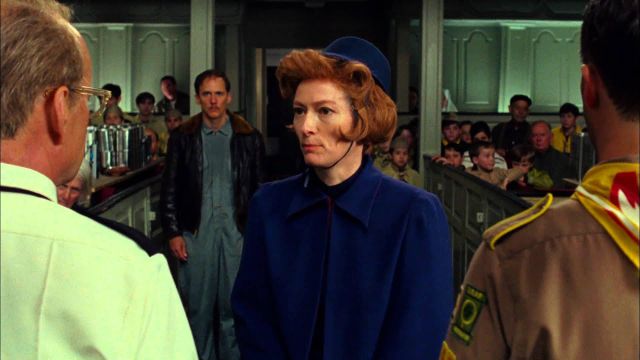 Her first Wes Anderson film is actually somewhat normal. Swinton is playing a character referred to and credited as Social Services, showing up to take a look at both families of the young couple that runs away early on in the film so they can be together without judgment or interference. Her standard brown hair is replaced with high orange curls here, but she's otherwise more or less herself here.
Adaptation.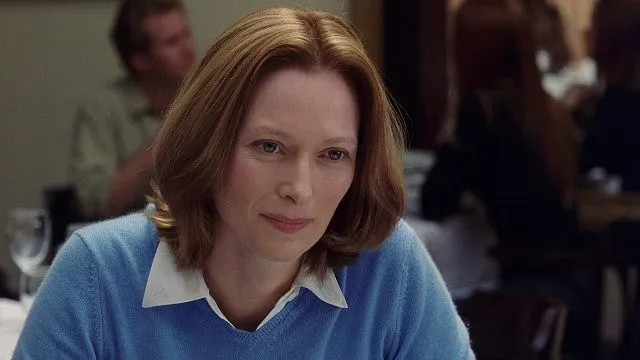 From director Spike Jonze and writer Charlie Kaufman, Adaptation. sees Tilda Swinton playing Valerie Thomas, a woman in Hollywood who bought the rights to hit nonfiction book The Orchid Thief who seeks out Kaufman to write a feature film adaption of the source material. Based on his real-life struggle to make something out of the book, Adaptation. follows Kaufman as he can't help but insert himself into the story's narrative in order to create something meaningful. Swinton's key here, and it's one of the first instances of her making a real impact on American audiences.
Isle of Dogs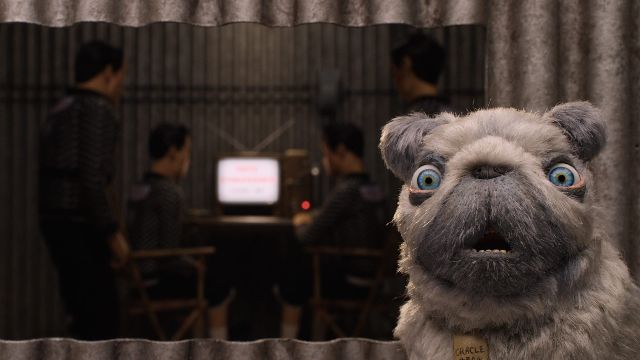 Swinton's third Anderson project, Isle of Dogs, utilizes nothing but the actress's voice. It's a stop-motion animated project in the same vein as Anderson's 2009 hit Fantastic Mr. Fox, with Swinton playing a little dog named Oracle. It's unlike anything she's done before, but it ends up being a really funny part.
We Need to Talk About Kevin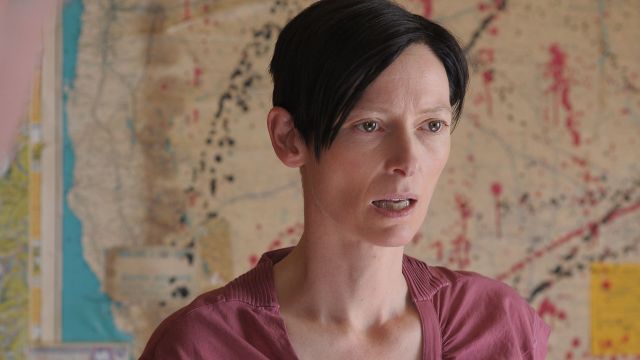 A compelling and oftentimes hard-to-watch drama, We Need to Talk About Kevin features an all-time great performance from Swinton. She's the mother of a troubled kid named Kevin, a child who grows increasingly concerning as he gets older. Whether it's the things he says or the things he does, Kevin is a real risk to Swinton's character and everyone around them. Swinton's a total natural here, even if the film sometimes feels a bit flimsy.
Suspiria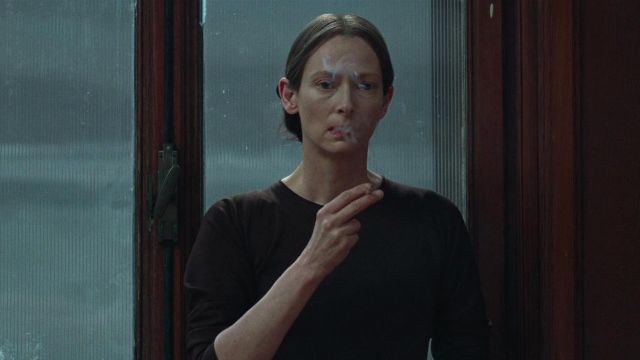 Luca Guadagnino's 2018 remake of the 1977 cult classic of the same name sees Swinton playing multiple roles instead of one. It's something not uncommon for her — she has a dual performance later on in this list as well as in the Coen Brothers' 2016 comedy Hail, Caesar! — but Suspiria takes it to a whole new level. She's a chilling headmaster named Madame Blanc, a creepy old man named Dr. Joseph Klemperer, and a third (surprise!) role, as well. This movie might not be for everyone, but it's worth it for these performances alone.
Only Lovers Left Alive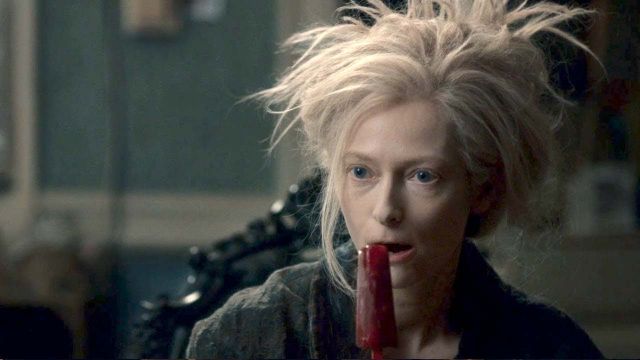 Jim Jarmusch and Tilda Swinton are kind of like a match made in heaven. He loves to examine humanity through his own poetic lens, often operating without interference from a major studio. Only Lovers Left Alive is a 2013 vampire-rock-comedy that costars Tom Hiddleston in addition to Tilda Swinton. It's equal parts style and substance, due largely to the talent on-screen.
Orlando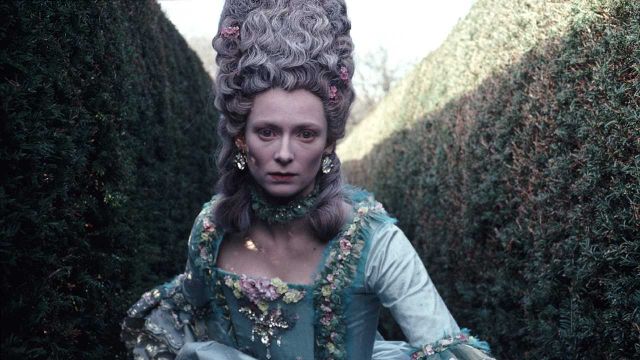 Sally Potter is a filmmaker that often lays low — her movies are well-received, but they never manage to get the wide release they deserve. Still, they find an audience anyhow. Orlando, one of her earliest films, stars Swinton and Billy Zane in a period drama about a nobleman who is cursed to remain forever young by Queen Elizabeth I. It's one of the more interesting films she's done so far, with her performance surpassing everyone else's in the film.
Okja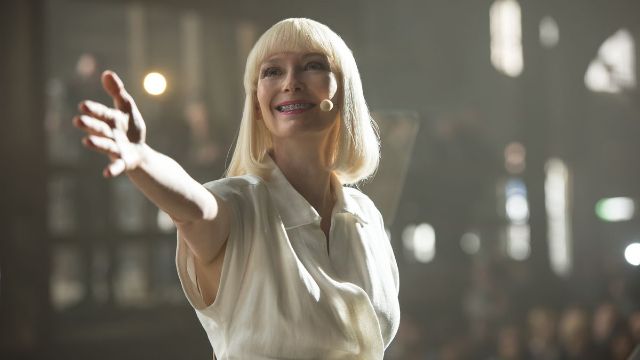 One of Netflix's greatest original films, Okja sees Swinton playing twin sisters — both equally unpredictable and loony. Their names are Lucy and Nancy Mirando, and they want nothing but the worst for the lovable beast named Okja. It's a touching monster movie with a heart, almost like E.T. and The Iron Giant rolled into one. Swinton's doing her very best here and it really shows.
I Am Love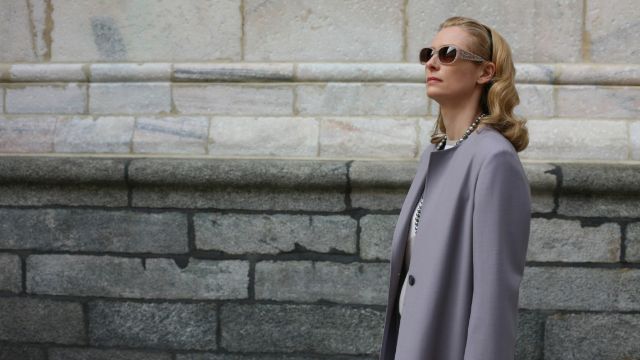 One of Suspiria director Luca Guadagnino's earlier films, I Am Love, follows Tilda Swinton as Emma. She leaves Russia to go live with her husband in Italy, but her life still feels unfulfilling (despite being a powerful member of a powerful family). It's a stunning film, and Swinton is part of why it feels so captivatingly bold and fresh.