Most of us first remembered Liev Schreiber as Cotton Weary. He was the man wrongfully accused of killing Sydney Prescott's mother in the Scream franchise. However, since then, he has transformed into one of the most reliable character actors to one of Hollywood's best leading men. He can play intense, as seen in Barry Levinson's Sphere or Phil Alden Robinson's The Sum of All Fears. His funny bone is finely tuned as seen in The Ten or Movie 43. And his bread and butter, he can do drama, even in bit parts like in The Hurricane, Spotlight, or as Laertes in 2000's Hamlet.  Here are the five best performances by Liev Schreiber.
Raymond Shaw in The Manchurian Candidate (2004)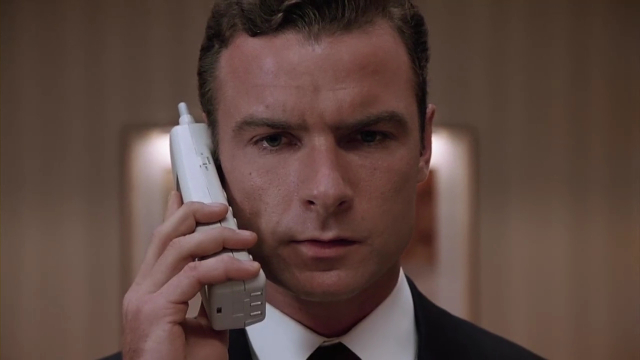 A remake of the 1962 classic directed by the great Jonathan Demme, the film stars Denzel Washington, Meryl Streep, and Jon Voigt. You may ask how Liev Schreiber could possibly stand out among that pedigree. Well, he does. He plays Raymond Shaw in The Manchurian Candidate. He is a medal-of-honor recipient who is on the fast track to the vice presidency. His manipulative mother (Streep) is a veteran senator and seems to move her son around like a chess piece. Washington is Ben Marco, a soldier who was among the men that Shaw saved in the Persian Gulf. However, that entire narrative starts not to make sense when Jeffrey Wright steps forward and starts poking holes in it. Liev Schreiber is perfect as the war hero turned congressman. He is the kind of man you can believe could go far in politics. However, when he is activated, watch out. 
Ross "The Boss" Rhea in Goon (2011)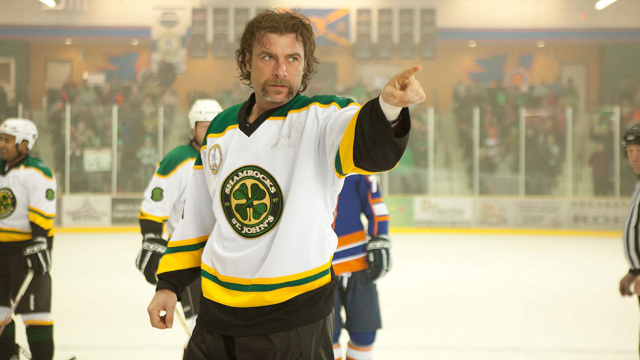 Goon is a wonderful hockey comedy that highlights some of the best work Seann William Scott has ever done. He plays Doug Glatt. Doug is an exceedingly nice Massachusetts bouncer. After a chance encounter at a minor league Canadian hockey game, Doug easily beats the hell out of one of the players.  The opposing coach immediately hires Doug as an enforcer.  That is just fine with Doug because his idol is Ross the Boss Rhea.  Rhea is the most notorious, veteran enforcer in the game. However, Rhea has been demoted to the minors after a particularly ugly incident. So, Goon, while being a wonderful sports comedy about teamwork, has this perfect little rivalry between Doug and Ross at the center of it. Liev Schreiber is just so menacingly perfect in the role. He has the grizzled veteran look. Ross exudes power and insanity. Also, there is a hint of respect and possible mentorship for Doug glimmering behind that busted face of his.
Vincent Campbell in The Last Days on Mars (2013)
The Last Days on Mars is a solid gem of a science fiction horror film. The film was released in 2013 and very few people know about it. It takes place on Mars during the last days of a months-long scientific expedition. One of the scientists is convinced that he has discovered life, but whilst trying to prove it, he is swallowed up by a Martian fissure. When other crew members launch a rescue, they discover that a fungus-like substance has the ability to reanimate dead corpses. Yes, this is a Martian zombie movie, and the great Liev Schreiber is right in the middle of it. Schreiber is Vincent Campbell, and he is the central figure around which all the other scientists are dying or becoming increasingly paranoid. It isn't as violent or action-oriented as most zombie films. It is also too serious to pull any B-movie thrills out of it.  What it is is patient, moody, and pretty frightening. And it is all grounded by Schreiber's perfectly stoic performance.
Victor Creed AKA Sabertooth in X-Men Origins: Wolverine (2009)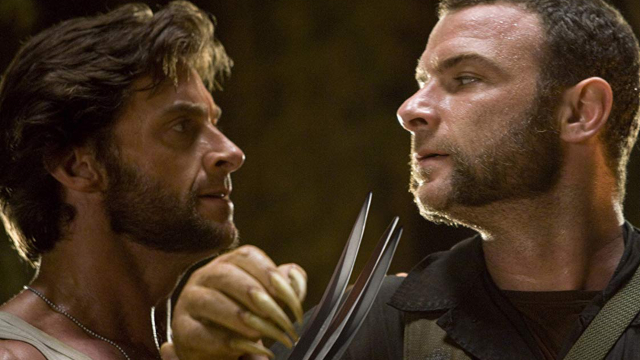 X-Men Origins: Wolverine is probably the low point in the X-Men universe. Sure, the absence of Bryan Singer was still palpable in the franchise and Gavin Hood was an odd choice of director. Also, what the film did to Deadpool was an absolute travesty (however, it has since been rectified. But what must be admitted is that Liev Schreiber did a hell of a job as Victor Creed, Wolverine's brother.  The fraternal pair is shown, during a fantastic opening credit montage, as battling throughout all of the USA's wars. The pair is essentially immortal, and they eventually become mercenaries. It is a life that Logan becomes tired of but one that Victor relishes. Where Wolverine has those claws exuding from his knuckles, Victor extends razor-sharp claws from his fingernails. The way Logan was used for the Weapon X program made Victor extremely jealous, and Liev Schreiber portrays a very dangerous mutant as a result.  Throughout the entirety of the X-Men universe, Hugh Jackman definitely has the most charisma. Liev Schreiber perfectly matches him smirk to smirk, shout to shout, and made a perfectly memorable villain.
Ray Donovan in Ray Donavan (2013-Current)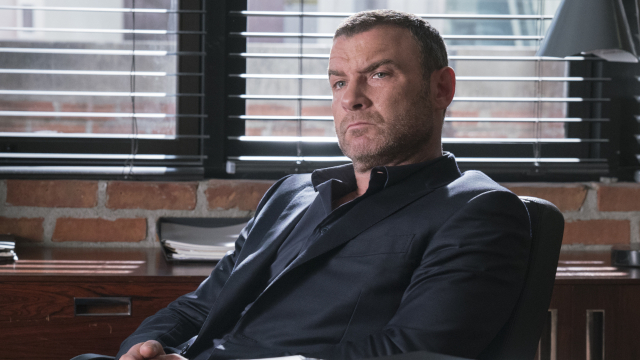 Liev Schreiber's career has culminated into one of the greatest shows on television. Showtime's Ray Donavan tells the story of a Hollywood fixer from Southie Boston, and Schreiber expertly plays the titular role. The Donavan brothers had it very rough growing up. They lost their mother and sister when they were young. Their father Mickey (Jon Voight) spend decades in jail. Worst of all, all three brothers were abused, or abuse was attempted, by their local priest. Bunchy (Dash Mihok) was emotionally destroyed by the encounter. Terry (Eddie Marsan) fought the priest off and is the most hard-edged of the brothers.  Ray is much more complicated. He channels his rage, shame, fear into his work as a fixer. Sometimes it is good for business. Often times, it is terrible for family.
We are a participant in the Amazon Services LLC Associates Program, an affiliate advertising program designed to provide a means to earn fees by linking to Amazon.com and affiliated sites.