Swedish actress Alicia Vikander has had something of a meteoric rise. She's a tank, having taken on central roles in 19 films since 2010. All together, that's an average of more than two films a year. That's no simple task. Vikander, among her many attributes, makes no qualms about this or that genre. She is as likely to star in a multi-million dollar franchise as she is to be in a prestige period piece.
Ex Machina
(2014)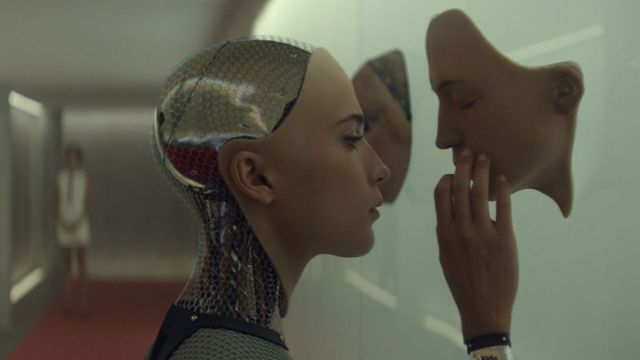 Having more than proven his filmmaking bona-fides with screenplays like 28 Days Later and Never Let Me Go, Alex Garland made his directorial debut with Ex Machina. In the film, a computer programmer Caleb Smith (Domhnall Gleeson) is summoned by his boss Nathan Bateman (Oscar Isaac) to his futuristic manor. Nathan wants Caleb to test an A.I. he has built that he calls Ava (Vikander). It is easily one of the best science fiction movies of the last decade.
A Royal Affair
(2012)
The Danish film A Royal Affair is generally touted as Vikander's breakout role. In the film, she plays Queen Caroline Matilda of Great Britain, the wife of the mentally ill King Christian VII of Denmark. The film, told from her perspective, portrays Caroline's affair with the royal physician Johann Friedrich Struensee (Mads Mikkelsen). Vikander is great in the gorgeously-designed film. It was nominated for the Best Foreign Language Film award at both the Academy Awards and the Golden Globes.
Anna Karenina
(2012)
Many fans of period dramas already know the name Joe Wright — he was behind the 2005 adaptation of Jane Austen's Pride and Prejudice and the 2007 adaptation of Atonement. Both starred Keira Knightley in a leading role, and Anna Karenina is no different. Knightley plays the eponymous protagonist, a high-society woman in the Russian empire. The story is sprawling, containing many characters and their relationships in upper-class Russia. Vikander plays one of the significant characters, Princess Ekaterina "Kitty" Alexandrovna Shcherbatskaya. The film also contains performances from Jude Law, Aaron Taylor-Johnson, Domhnall Gleeson and Cara Delevingne, among others.
The Light Between Oceans
(2016)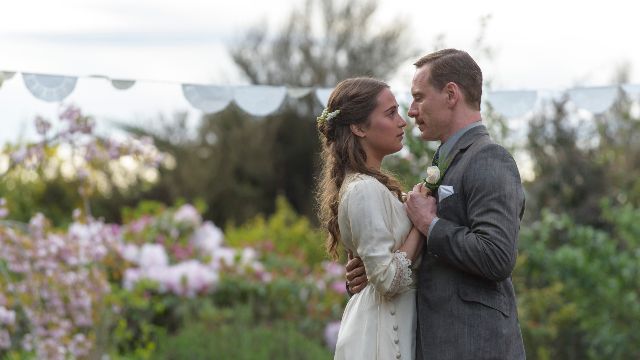 The Light Between Oceans is a noteworthy entry in Vikander's career if for no other reason than it is where she met her now-husband, Michael Fassbender. She and Fassbender play a couple on the coast of interwar Australia. After struggling to conceive a child, their prayers are answered in the worst way imaginable: a lifeboat washes up on the shore containing a deceased man and an infant girl. They hide this fact from local authorities and raise the girl as their own — until a woman arrives who may be her biological mother (Rachel Weisz). It is a heartfelt film about love and suffering.
The Danish Girl
(2015)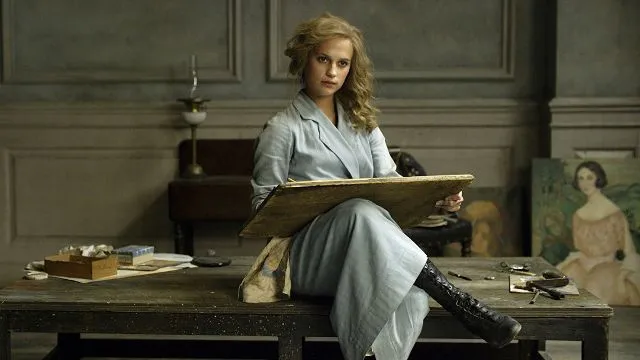 The film The Danish Girl is an adaptation of the novel of the same name. The novel portrays in its narrative the real-life story of Danish landscape artist Einar Wegener (played by Eddie Redmayne). Einar (who eventually changed her name to Lili Elbe) was one of the first people to receive sex reassignment surgery. Vikander plays Einar's wife, portrait artist Gerda Gottlieb. As a stand-in for a model who is late, Einar dresses as a woman for his wife, which unveils Einar's identity as a woman. The film brings back to life the dramas of the couple as they embark upon this emotional journey of changing relationship and identities that had — at this time — not yet been taken by many. It is a deeply affecting film.
The Man from U.N.C.L.E.
(2015)
The Man from U.N.C.L.E., based on the 1960s television show of the same name, portrays a joint operation between a CIA agent named Napoleon Solo (Henry Cavill) and a KGB agent named Ilya Kuryakin (Armie Hammer) at the height of the Cold War. They are forced to work together when lingering Nazi sympathizers come out of the woodwork to gain a hand in the nuclear arms race. Vikander plays Gaby Teller, daughter of a Nazi scientist-turned-U.S. collaborator, who is an integral part of the joint op. It is a stylish, exciting film.
Testament of Youth
(2014)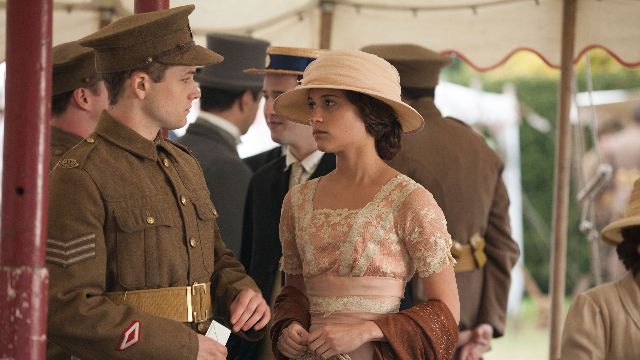 In Testament of Youth, Vikander plays Vera Brittain, whose memoir was the basis for the film. Set during the First World War, the film portrays the lives of Vera, a student who left her studies to become a war nurse and the men she cared about who served on the front lines. Among the men are her brother Edward (Taron Egerton) and her fiance Roland Leighton (Kit Harington). Testament of Youth is a grim, personal film.
Tomb Raider (2018)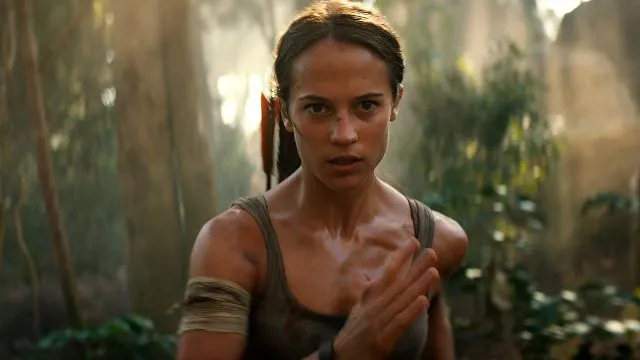 In one of her highest-profile roles to date, Vikander was hired to reboot the Lara Croft: Tomb Raider franchise. Based off of the popular video game series of the same name, Lara Croft first came to the screen in 2001 with Angelina Jolie as the eponymous treasure hunter. The film had one sequel, both films performed moderately well at the box office. It is touted as one of the best video game films to date.
Burnt
(2015)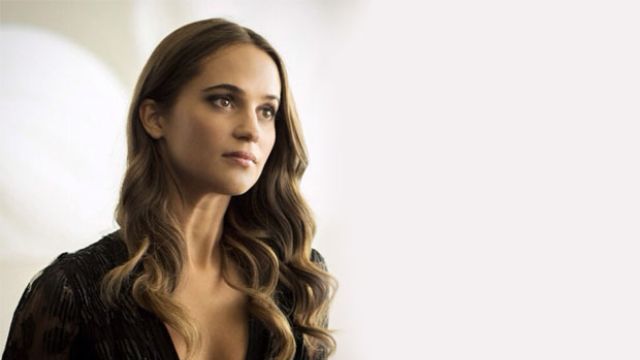 Burnt sees Bradley Cooper in one of his coarsest roles. He plays Adam Jones, a brash, vice-addicted chef who is trying to get his career back on track after a stint of attempting to sober up. In the film, Vikander plays Anne Marie, Adam's ex-girlfriend and the daughter of his mentor. It is sturdy — if not particularly special — film.
Jason Bourne
(2016)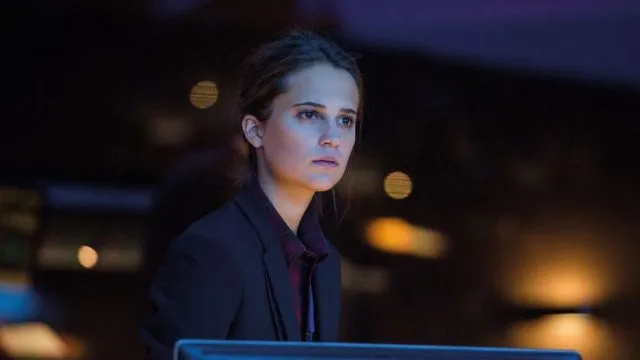 After a trilogy of very successful films as well as a moderately-successful spin-off, Matt Damon returned as one of his most recognizable characters. Vikander plays opposite Damon as Heather Lee, a high-ranking official in the Central Intelligence Agency, which used to employ Bourne. The film, which performed massively well at the box office, is a decent follow-up that never quite reaches the highs of the initial trilogy.
We are a participant in the Amazon Services LLC Associates Program, an affiliate advertising program designed to provide a means to earn fees by linking to Amazon.com and affiliated sites.