John Hughes may be dead and gone, but his work still exists in the radioactive background mass-market cinema — especially that of high school movies. As recently as Spider-Man: Homecoming, filmmakers and their films have paid some acknowledgment to the mind behind Pretty in Pink, Sixteen Candles, The Breakfast Club and Ferris Bueller's Day Off. He also spent a lot of time in the realm of family films — especially those taking place during Christmas. He was undoubtedly an integral part of American entertainment. For better or worse, he continues to define the genres he worked within — especially teen dramedies. Here are the ten best films of his career.
National Lampoon's Christmas Vacation
(1989)
National Lampoon's Christmas Vacation is a classic. The film balances typical saccharine Christmas fare with the absurd and irreverent humor typical of the National Lampoon's Vacation franchise. The fusion of these two contexts creates a whole greater than the sum of its parts. Antics ensue as the Griswold family (Chevy Chase and Beverly D'Angelo, as well as Juliette Lewis and Johnny Galecki) tries to host their various zany family members for Christmas.
Home Alone (1990)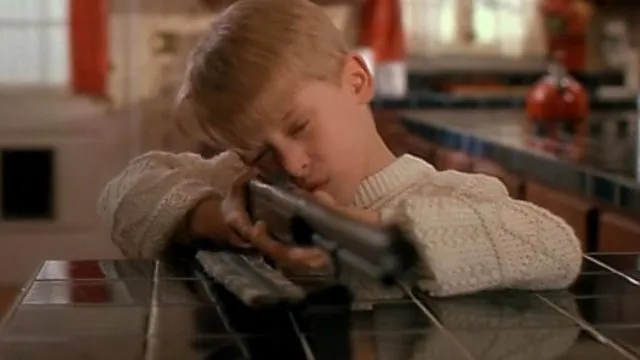 In Home Alone, 8-year-old Kevin McCallister (Macaulay Culkin) is unwittingly left behind by his family when they leave for a Christmastime trip to Paris. While they work through the holiday chaos to get back to him two bandits (Joe Pesci and Daniel Stern) are attempting to rob every unoccupied house on the block. Kevin is forced to face his fears and defend his home from invaders in the only way a kid knows how — cartoonish pranks. It is an extremely fun and crude Christmas movie.
Home Alone: Lost in New York
(1992)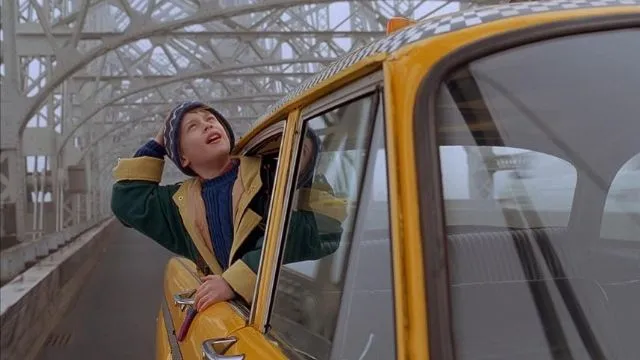 As the title suggests, the Home Alone sequel features a very similar premise with a slight alteration — 10-year old Kevin (Culkin) runs into the same bandits (Pesci and Stern) after a misunderstanding lands him on a Manhattan-bound plane unattended. It was criticized at the time for being unrealistic, which is sort of a strange complaint in the context. It is every bit as highly enjoyable as its predecessor.
National Lampoon's Vacation (1983)
The first film of the National Lampoon's Vacation franchise is not quite as heartwarming as its Christmas-themed sequel, it is equally as funny. The Griswold family (Chase and D'Angelo, as well as Anthony Michael Hall and Dana Barron) hits the road from Chicago to reach the fictitious Walley World Theme Park in California. They have various misadventures trying to reach the park which makes for a lot of crass fun.
Planes, Trains and Automobiles
(1987)
Planes, Trains and Automobiles is one of a precious few Thanksgiving films. Uptight executive Neal Page (Steve Martin) finds himself in the company of easygoing optimist Del Griffith (John Candy) as an unexpected snowstorm sends him off course from his destination of Chicago where his family is waiting for him. The duo goes hither and thither and learns something about one another along the way. It was lauded as a change of pace for Hughes at the time because of his tendency to make high school angst dramedies. Of course, he is equally as known today for feel-good holiday family films.
Uncle Buck
(1989)
When tragedy strikes the Russell family, parents Bob and Cindy must leave their children (Jean Louisa Kelly, Macaulay Culkin, and Gaby Hoffman) in the care of Cindy's brother Buck (John Candy). Buck is not the ideal caretaker — lazy, immature and unemployed — but he is the only one available. He must learn to be responsible to take care of the trio, especially as he frequently butts heads with Tia (Kelly), the angsty teen. It is a goofy film with an undeniable heart.
National Lampoon's European Vacation
(1985)
National Lampoon's European Vacation is pretty firmly the raunchiest of the series. The Griswold family (Chase and D'Angelo, as well as Dana Hill and Jason Lively) wins an all-expense paid trip to Europe on a game show. The family wreaks havoc all over the continent, from Stonehenge to Paris and beyond. It is undeniably funny — even if it doesn't quite reach the heights of the films which bookend it.
Home Alone 3
(1997)
How else does one put it? The Home Alone franchise rocks. The spiritual successor to Buster Keaton and Looney Tunes, they are undeniable cartoonish live-action fun with a sturdy and broadly-appealing premise. Even this film, which receives much less burn than the original two films — probably largely due to its entirely new cast of characters — is still zany family movie nonsense. It also features a very early performance from Scarlett Johansson.
Beethoven
(1992)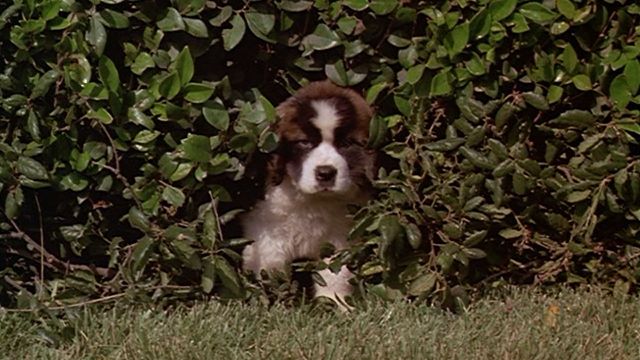 Whom amongst us does not enjoy a comedy about a hell-raising dog and a curmudgeonly owner? The famous composer's name is bestowed upon a rambunctious St. Bernard by his new family. The father (the hilarious Charles Grodin), however, takes much longer to warm up to the canine than the rest of his family. It is a funny — and ultimately sentimental — family film.
Ferris Bueller's Day Off
(1986)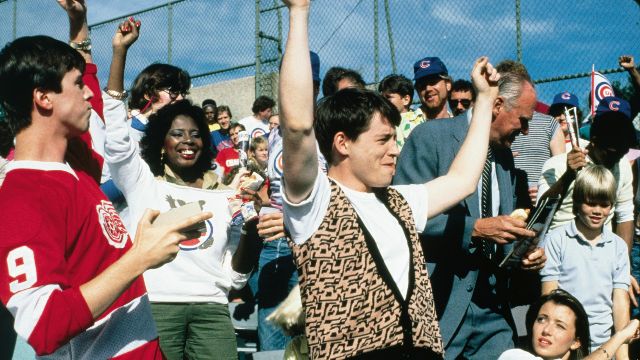 Ferris Bueller's Day Off is essential 1980s viewing. Matthew Broderick plays the eponymous high school senior who fakes sick to skip school with his best friend Cameron (Alan Ruck) and his girlfriend Sloan (Mia Sara) one last time before they go off to college and adulthood. The film is undeniably fun and continually rewatchable.
We are a participant in the Amazon Services LLC Associates Program, an affiliate advertising program designed to provide a means to earn fees by linking to Amazon.com and affiliated sites.