While he might've started out acting in a few so-so movies for younger audiences, Channing Tatum has gone on to become one of the most impressive talents in Hollywood as of late. It's a pretty common thing: We saw it with Kristen Stewart and Robert Pattinson, both of which started out in teen romance movies and went on to star in some really significant films. He might've wanted to be an athlete as a kid, but clearly, fate had different plans for him. He modeled, played football, and even knew how to dance — somehow, all three of these things would play a part in his future career as an actor. Tatum played a high school athlete in the 2005 film Coach Carter, played a dancer in the 2006 film Step Up, and ultimately went on to show the world how good an actor he could be. He could've easily been brushed off back in the mid-2000s, but thank goodness he wasn't. He's acted in all kinds of movies that deserve plenty of praise.
Foxcatcher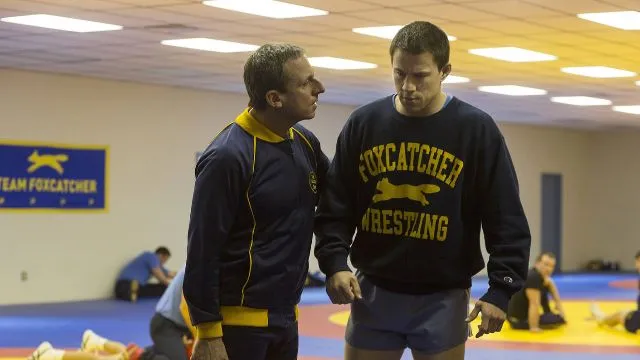 From director Bennett Miller — the same filmmaker behind such biopics as Capote and Moneyball — came 2014's Foxcatcher. Perhaps Tatum's strongest performance to date, the actor stars alongside Mark Ruffalo and Steve Carell as two brothers and an unstable wrestling coach, respectively. Carell's performance is certainly memorable — the actor is nearly unrecognizable under all the prosthetics — but Tatum's is understated and raw. It's a nerve-wracking fil, and one that Tatum should be most proud of.
22 Jump Street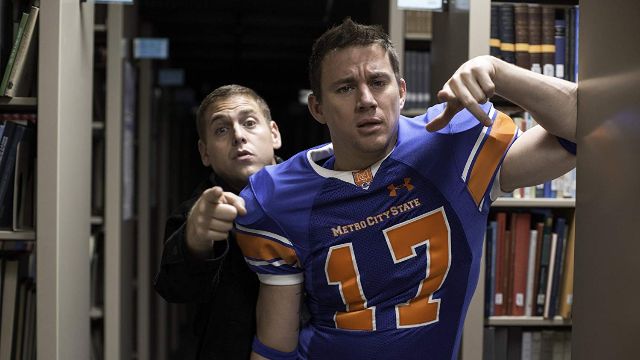 The second film in Phil Lord and Chris Miller's superb Jump Street series, 22 Jump Street sees Tatum playing a cop who must go undercover at a college to take down an underground drug ring. Costarring with Jonah Hill, the two try their best not to blow their covers as their relationship and their skills are tested. The movie is a really solid sequel, surpassing the first film by simultaneously commenting on the college experience and the nature of movie sequels as a whole.
Logan Lucky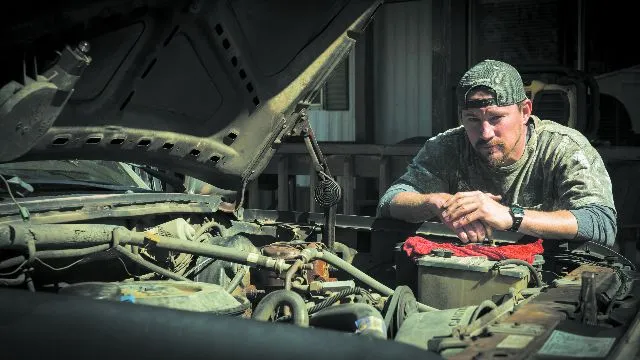 One of many Steven Soderbergh collaborations, Logan Lucky follows Tatum and Adam Driver as two brothers who try to pull off a robbery in the middle of a NASCAR race. Soderbergh almost always delivers, but Tatum is practically on another level here. It's a great satire of NASCAR culture and a touching exercise on how far we'd go to take care of the ones we love. It's as endearing as it is funny, and Tatum is largely to thank.
Magic Mike XXL
Another incredibly solid sequel that proves to be better than its predecessor, Magic Mike XXL follows up on Tatum's infamous male stripper character three years after the first installment. While he's responsible for the first, Soderbergh neither wrote nor directed this film — it doesn't matter, though, because it seems like a new writer and a new director was just what this movie needed to take it to the next level. Plus, Tatum as much fun as ever.
Hail, Caesar!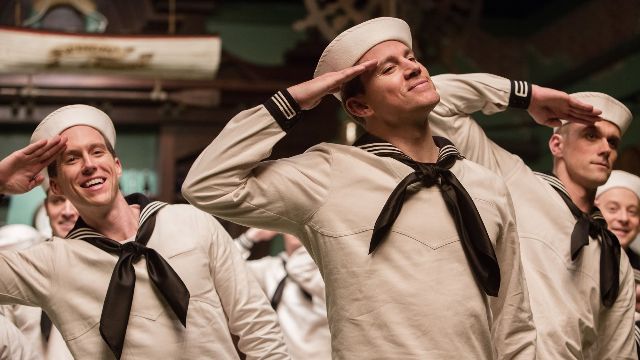 Channing Tatum seems like he'd be too handsome for a Coen Brothers movie. Fans of their films know that they tend to follow miserable schlubs looking for a quick way to get out of trouble, but 2016's Hail, Caesar! is actually filled with a plethora of actors playing actors — Tatum included. The movie takes place during the throes of 1950s Hollywood, with Tatum playing Burt Gurney, the star of a hokey musical about sailors. It's a total blast (if you enjoy funny Coen Brothers movies over serious ones, that is).
21 Jump Street
The first film might not be as good as the second, but 21 Jump Street is still an incredibly competent comedy and an excellent commentary on the nature of reboots as a whole. Leave it to Phil Lord and Chris Miller to not only make a 21st century high school comedy based on a melodramatic television show from decades ago, but also dig deep and examine the tropes that are present in all modern remakes. Tatum does a lot of heavy lifting here, both literally and figuratively — he's never been funnier than he is in these Jump Street films.
Haywire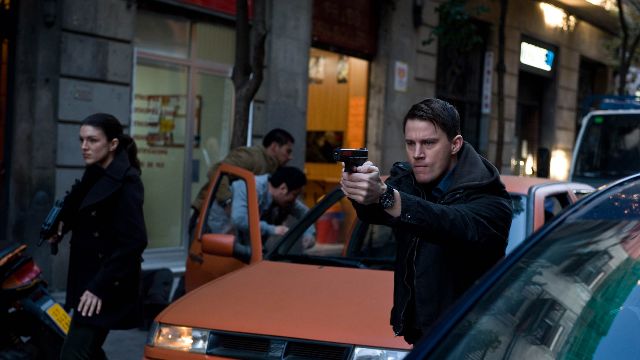 Clearly, Steven Soderbergh might be the one to thank for helping Channing Tatum develop his career into what it is today — that is, less focused on movies for teens and more focused on real, significant roles. 2012's Haywire was one of the earliest instances of Tatum being treated as a real star and not as an amateur. The movie might not have scored the best reviews, but it's gathered enough of a following in the years after its release to all but guarantee cult movie status in the years to come.
Side Effects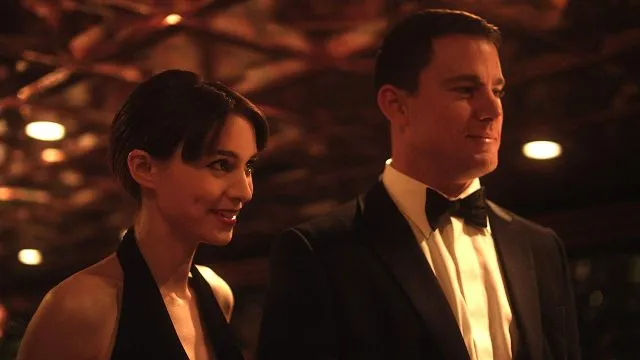 This movie is definitely a Rooney Mara tour-de-force, but Tatum gives an excellent performance in a supporting role. Mara plays a woman whose world is falling apart as a result of a new drug prescribed to her by her psychiatrist, and Tatum is one part of that crumbling world. He plays Martin Taylor, Mara's character's husband who spent some time in jail but isn't done suffering just yet. It's a fascinating film with fascinating actors (and another example of Soderbergh treating Tatum with great respect when no one else seemed to be doing the same).
Magic Mike
While the second film might be the better one, Magic Mike is no doubt a cornerstone of Tatum's career. The world was still relatively unfamiliar with him at this point in his filmography, but Tatum didn't let that stop him from delivering a career-defining performance. He does a great job pulling his weight against charismatic actors like Matthew McConaughey and Olivia Munn, no doubt proving to the world once and for all that he was made of movie star material.
The Hateful Eight
Channing Tatum and Quentin Tarantino might not be a match made in heaven—most would never put the two together in their minds in a million years — but that doesn't mean that Tatum isn't capable of doing a great job in a Tarantino film. The Hateful Eight, Tarantino's second western after the hugely successful Django Unchained, sees Tatum playing the role of Jody. He might be last-billed, but he's certainly one of the most instantly recognizable and memorable actors in the entire feature.
We are a participant in the Amazon Services LLC Associates Program, an affiliate advertising program designed to provide a means to earn fees by linking to Amazon.com and affiliated sites.