Steve Martin is one of the strongest comedians-turned-actors of all time. The charismatic and white-haired comedian, perhaps most known for his slapstick performances in films like The Pink Panther and Cheaper by the Dozen, has proven himself to be a man of many talents. He's a banjo player, a playwright, a novelist, and a skilled actor all rolled into one — and he's still putting out great work after all these years. Martin has managed to make a name for himself across many mediums, first on late night talk shows and Saturday Night Live, then across feature films and packed theaters throughout the nation. Even in his 70s, Steve Martin remains one of the most iconic and easily recognizable funnymen for people of all ages. He's an icon and a star in a league of his own, and he's got a great filmography to prove it.
Planes, Trains, and Automobiles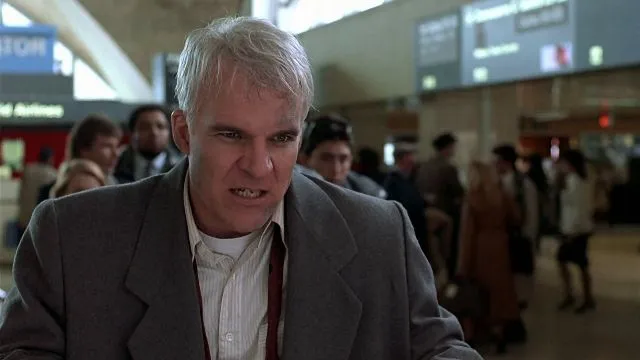 Costarring alongside John Candy, Martin plays an overworked and stressed out family man just trying to make it home for the holidays (despite plenty of hurdles in his way). As the title suggests, Martin and Candy must utilize all kinds of modes of transportations in order to make it home in time for dinner with the family. It's the epitome of the buddy road trip genre, and perhaps one of the greatest and funniest holiday movies of all time. Plus, Martin gets to show off both his comedic and dramatic chops.
Purchase now on Amazon for $9.99.
Little Shop of Horrors
This one's pretty unique: Little Shop of Horrors is one of the most iconic and original comedy-horror-musical mashups ever. Starring Martin, Rick Moranis, Ellen Greene, and plenty of other 80s icons, the film is just silly enough for Martin to utilize his slapstick chops. It's a well-deserved cult classic, and that's thanks in part to Martin's performance as Orin Scrivello, D.D.S.
Purchase now on Amazon for $14.99.
The Jerk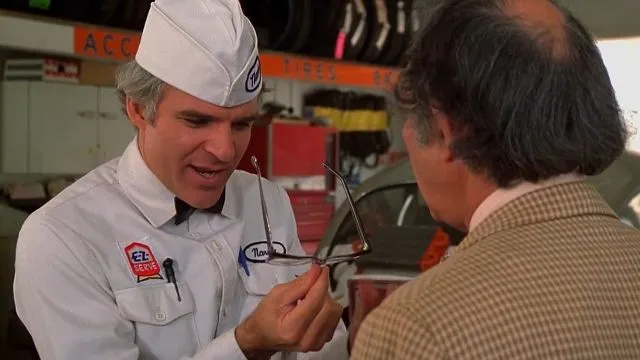 Many consider this to be Martin's most notable role: The Jerk, written and starring Steve Martin, follows an idiotic man as he tries to survive everything life throws his way. The film is one of the first instances where audiences got to see exactly how talented Martin is: As both star and writer, the film and its success undeniably belongs on his shoulders.
Purchase now on Amazon for $12.99.
Dirty Rotten Scoundrels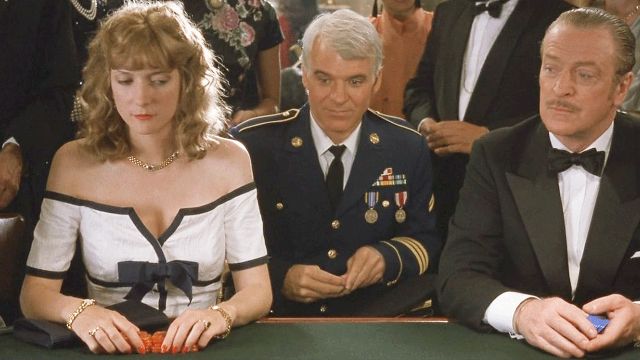 Directed by Muppets star Frank Oz (but completely free of puppets of any kind), Dirty Rotten Scoundrels sees Steve Martin and Michael Caine as two con men who try to settle a deep-seated rivalry by making a wager: Who can con a young heiress out of $50,000 first? It might be a remake, but the film feels completely original. Martin has great chemistry with everyone on screen, and it remains a testament to late-80s charm.
Purchase now on Amazon for $4.99.
It's Complicated
Nancy Meyers is one of cinema's greatest treasures. No other director is out there trying to make feel-good movies for adults the way Meyers is, and no other director could do it as well as she can even if they tried. Martin gets to play one-third of a love triangle between Alec Baldwin and Meryl Streep in Meyers's 2009 film, and he gets to play a sympathetic and sweet boy-next-door type. It's such a warm movie and one that shows audiences that — even though he's aging — Martin is one of our greatest treasures.
Purchase now on Amazon for $8.99.
The Spanish Prisoner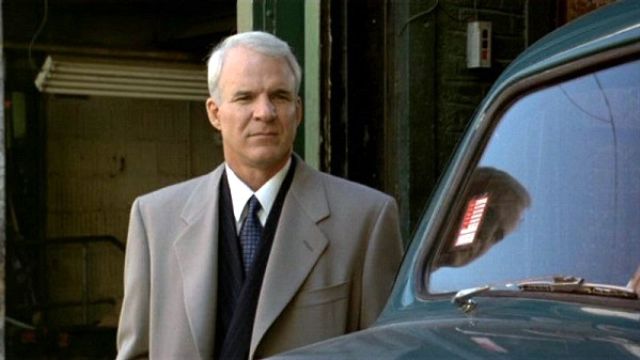 Being a part of a David Mamet project is any actor's dream. He's considered one of the best writers in the game, no matter if it's a play for the stage or the screen. Martin is lucky enough to star in Mamet's 1977 film The Spanish Prisoner, and Mamet was lucky enough to write a script that Martin could settle into perfectly. It's a clever deadpan-style comedy, and Martin does an excellent job throughout.
Purchase now on Amazon for $17.98.
And The Band Played On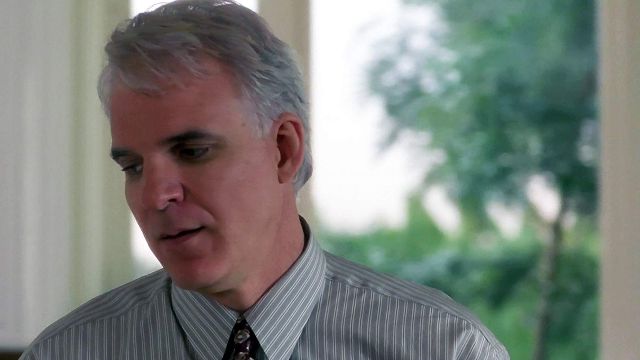 Arriving in the early 90s when the fight against AIDS was still fresh on everyone's minds, And The Band Played On features an all-star cast as they tell the story of the tragic epidemic that was the AIDS crisis. Martin plays a key role, along with other A-listers like Matthew Modine and Alan Alda, in this important HBO film. The film was nominated for multiple Golden Globes, which is something that Martin should be proud of.
Purchase now on Amazon for $8.99.
L.A. Story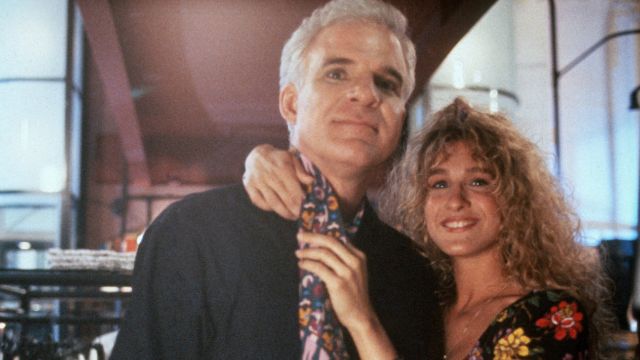 Another film written by Martin, L.A. Story sees Steve acting alongside Sarah Jessica Parker as a goofy TV weatherman trying to win the heart of a British reporter. Martin the writer is nearly as strong as Martin the actor, so it's no surprise the movie is charming as well as funny. Not to mention, the whole thing is pretty intelligent, too — Martin makes plenty of poignant observations about stardom and fame in Los Angeles.
Purchase now on Amazon for $9.99.
Parenthood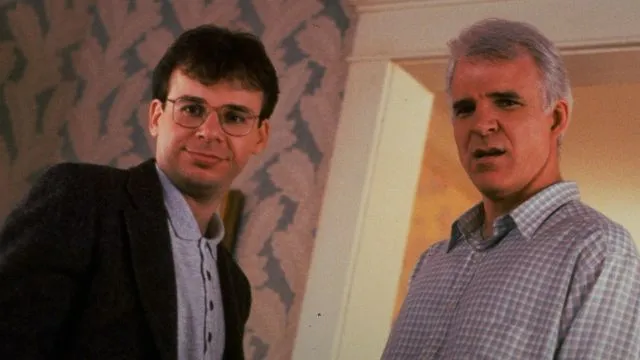 The movie that inspired the NBC series of the same name, 1989's Parenthood almost serves as a precursor for Martin's eventual role in the Cheaper by the Dozen films. Steve plays Gil, the patriarch of the Buckman family, all of which are facing their own unique struggles in their lives. It's a lovely movie with a great cast, with Ron Howard handling Steve Martin with great skill.
Purchase now on Amazon for $12.99.
Father of the Bride
The second Nancy Meyers movie on the list, Father of the Bride is an essential part of Steve Martin's filmography. Here, he's playing a dad hesitant to let go of his daughter before her wedding. It's a remake of the Spencer Tracy/Elizabeth Taylor film of the same name, but Martin brings his own charm to the role.
Purchase now on Amazon for $14.99.
We are a participant in the Amazon Services LLC Associates Program, an affiliate advertising program designed to provide a means to earn fees by linking to Amazon.com and affiliated sites.