Winona Ryder was and is one of the most interesting actresses in Hollywood — from her early beginnings in the 1980s to her renaissance in the 2010s, Ryder has proved again and again that she is the perfect actress for the most unconventional roles the industry has to offer. Her ability to play conflicted characters, complex women who refuse to fall into place, is one that has taken her a long way over the course of her career. Ryder is no stranger to the unconventional in her daily life — a scandal involving shoplifting unjustly threatened to completely undermine her career as an actress. She was shoved out of the acting community and it almost seemed like she'd been blacklisted for a period of time. But, thankfully, Ryder's career is now as strong (if not stronger) than it was in the 80s and 90s. Like back then, Ryder continues to secure unique and important roles. Then and now, Ryder has proven herself to be worthy of all kinds of great performances.
Edward Scissorhands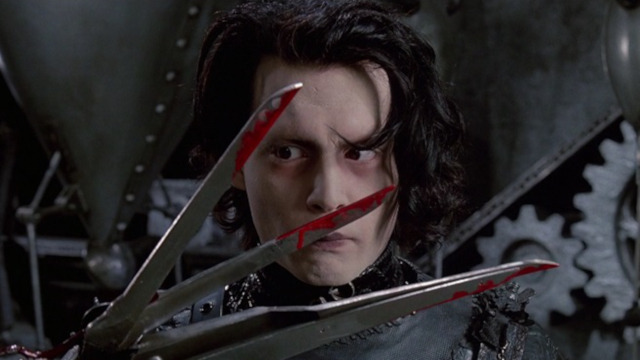 Throughout the 90s, Tim Burton made good use of Winona Ryder in his films. One such example is Edward Scissorhands, where Ryder plays Kim, the female lead. Edward Scissorhands is one of Burton's most singular and fully realized visions, and it's hard to imagine the film without Ryder carrying a lot of that weight. It's a complicated role, and it's one that easily could've been made for her and her alone.
Purchase now on Amazon for $7.99.
Heathers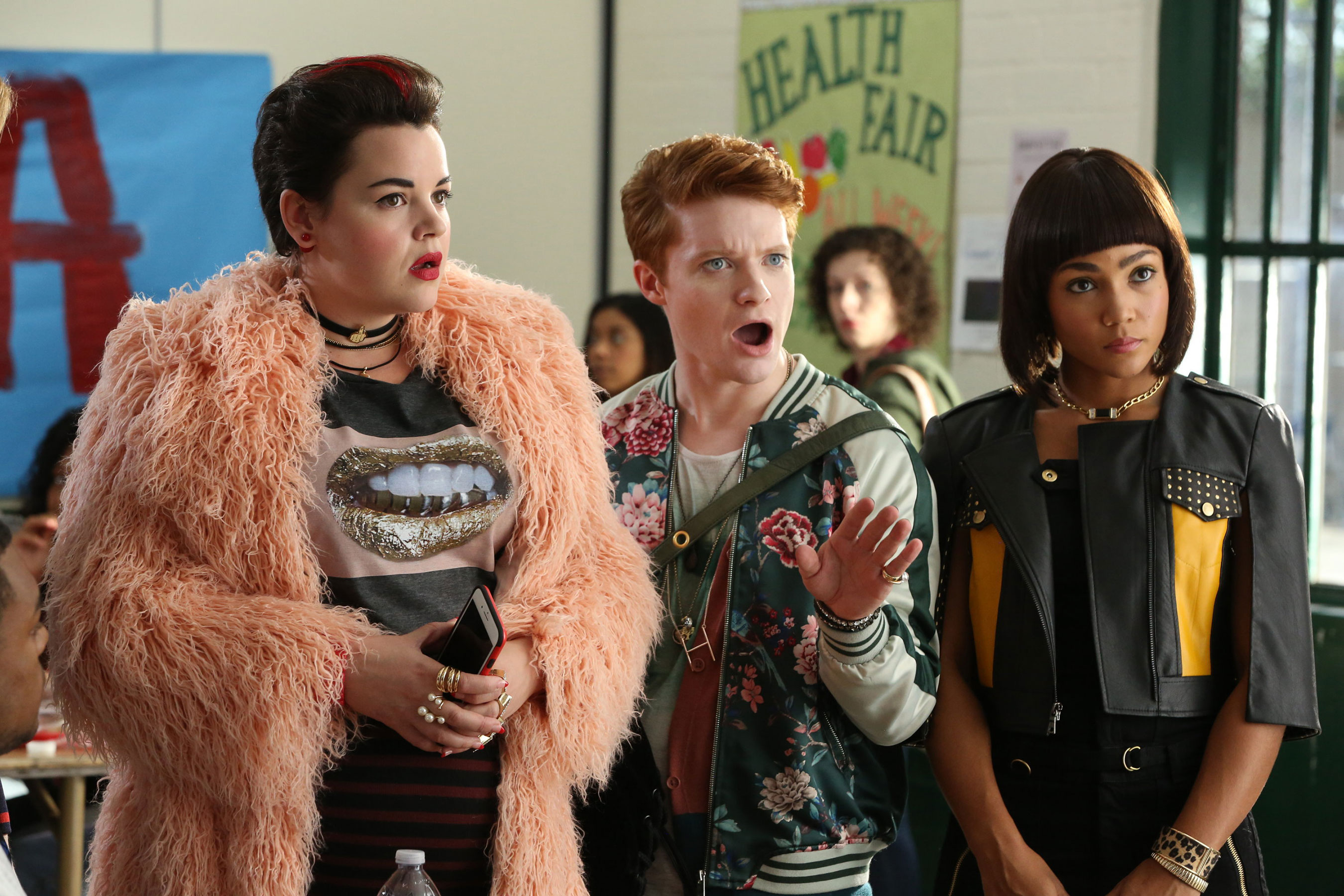 One of the most influential high school comedies of the 20th century, Heathers sees Ryder and Christian Slater as Veronica Sawyer and Jason Dean (or JD), respectively. The film has served as the inspiration for all kinds of dark comedies in the years since its release in 1988, and Ryder traverses its gleefully dark plot is traversed with ease. The movie recently received a television remake, but they'd be hard-pressed to find an actress as good as Ryder for the leading role.
Purchase now on Amazon for $7.99.
Beetlejuice
One of Tim Burton's best movies also happens to be one of Winona Ryder's greatest, as well: Beetlejuice. Ryder's part of the family being haunted throughout the film, but she never seems to really mind it all that much. The sequel to this movie might perpetually be stuck in development hell, but that's fine — there's nothing stopping you from enjoying the film over and over again. Could a sequel even come close to the brilliance of the original anyway?
Purchase now on Amazon for $8.99.
Girl, Interrupted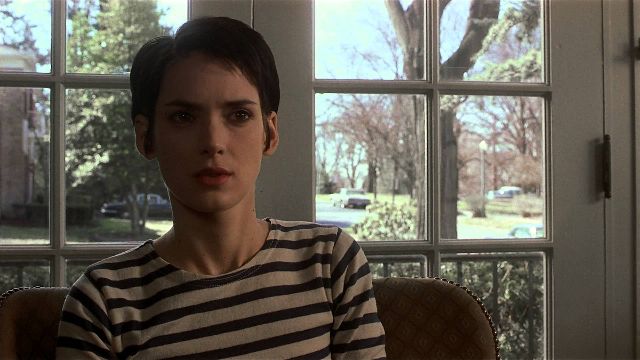 Based on the memoir of the same name, Winona Ryder stars as the true-to-life Susanna Kaysen as she endures a year and a half stay in the hospital for Borderline Personality Disorder. The movie has an all-star cast, co-starring Angelina Jolie, Clea DuVall, Brittany Murphy, and Elisabeth Moss, just to name a few. Ryder is the anchor, though, with everyone acting in relation to her and her personal story.
Purchase now on Amazon for $6.99.
The Age of Innocence
Martin Scorsese's 1993 adaptation of Edith Wharton's award-winning novel of the same name sees Winona Ryder as May Welland, an engaged woman who soon finds herself in a love triangle between her fiancé and her cousin Ellen. Acting alongside Daniel Day-Lewis and Michelle Pfeiffer, it's no surprise the movie is superbly acted, but it may be surprising to some to see Ryder holding her weight against the two powerhouses.
Purchase now on Amazon for $12.99.
Night on Earth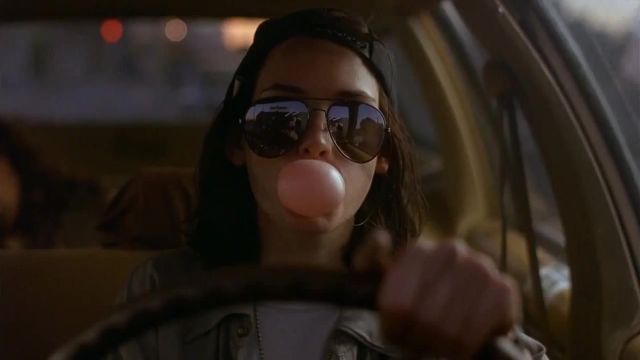 Written and directed by Jim Jarmusch, Night on Earth follows five different cab drivers in five different cities across the world as they each experience indescribable evenings they're sure to remember forever. Ryder plays Corky, a smart-mouthed driver in Los Angeles tasked with transporting a successful Hollywood executive. Jarmusch is a one-of-a-kind talent, so it only makes sense for him to utilize an actress who fits the same description as him.
Purchase now on Amazon for $22.97.
Star Trek
J.J. Abrams's 2009 reboot of the classic science fiction franchise features Winona Ryder in an important supporting role — Amanda Grayson, Spock's mother. Spock's origins are a huge driving force in the creation of his strict moral compass, so Ryder's casting as his mother proves to be the perfect amount of complicated and interesting to be convincing. This role came at a time where Ryder wasn't getting very many parts, so Abrams's decision to use her in his movie really had an impact on her current renaissance.
Purchase now on Amazon for $8.99.
Little Women
Like The Age of Innocence, Little Women features Winona Ryder in the leading role of an adaptation of a classic piece of literature. She's accompanied by Susan Sarandon, Kirsten Dunst, and Claire Danes, all playing a family living and growing up in post-Civil War America. Ryder especially deserves praise for her ability to bring a fresh and important feel to a familiar story.
Purchase now on Amazon for $12.99.
Dracula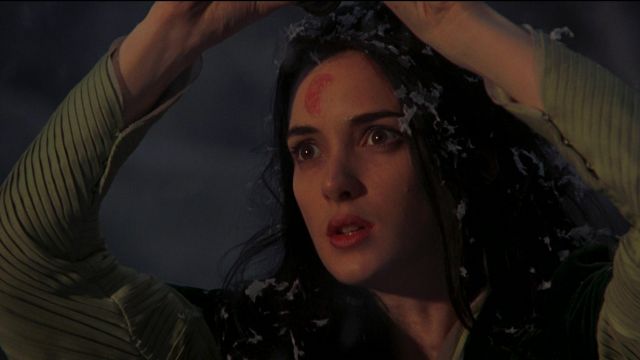 Speaking of familiar stories, Francis Ford Coppola's 1992 adaptation of Bram Stoker's Dracula features an excellent performance from Winona Ryder as Mina Murray, the woman Count Dracula so desperately wishes to seduce. It's a creepy and gruesome movie, but it's an exciting take on the age-old story — one that's made all the better by Ryder's performance. Coppola did not waste her talents, that's for sure.
Purchase now on Amazon for $4.99.
A Scanner Darkly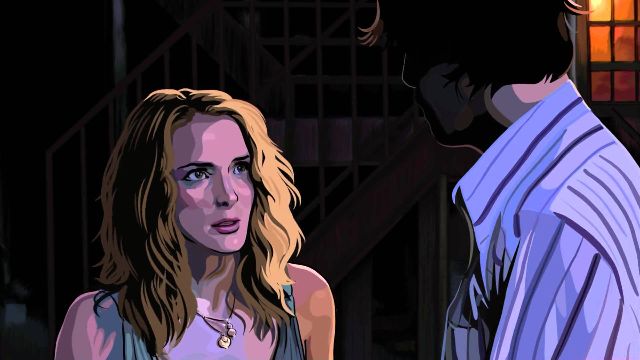 One of her more unique roles, Richard Linklater's A Scanner Darkly stars Keanu Reeves, Winona Ryder, and Robert Downey Jr. as the three main characters. The uniquely-animated film is based on Philip K. Dick's novel of the same name, but Linklater's spin on the material is as great as anything else he's done. Ryder was still reeling from her shoplifting scandal, so Linklater's decision to cast her as the female lead really turned out to be a decision that worked out in her favor.
Purchase now on Amazon for $9.99.
We are a participant in the Amazon Services LLC Associates Program, an affiliate advertising program designed to provide a means to earn fees by linking to Amazon.com and affiliated sites.