Francis Ford Coppola is a pillar of American film. Remove him and the entire house collapses. He was one of the "New Hollywood" generation—along with George Lucas, Martin Scorsese, Brian De Palma, Peter Bogdanovich, Steven Spielberg and Paul Schrader to name a few—he shaped a new era of film. He cut his teeth—as many of them did—working for widely-admired low-budget filmmaker Roger Corman.
He went on to write and direct films which defined his generation, what some referred to as the "American New Wave." He is a confounding filmmaker indeed, sometimes failing to recoup the costs of his films but also capable of producing beautiful films with wide critical and commercial appeal like The Godfather, Apocalypse Now and Bram Stoker's Dracula.
The Godfather (1972)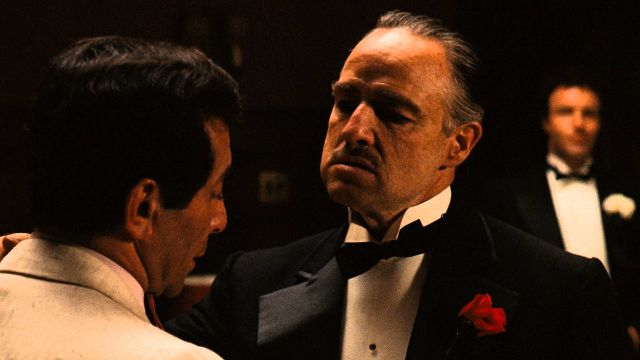 Coppola's adaptation of Mario Puzo's novel is an integral part of cinema. A beautiful, expansive look at the drama of crime family Corleone during a changing of the guard from father Vito (Marlon Brando) to son Michael (Al Pacino). The film is widely-acclaimed as one of the best American films in history—and rightfully so.
Purchase now on Amazon for $12.99.
The Godfather Part II
(1974)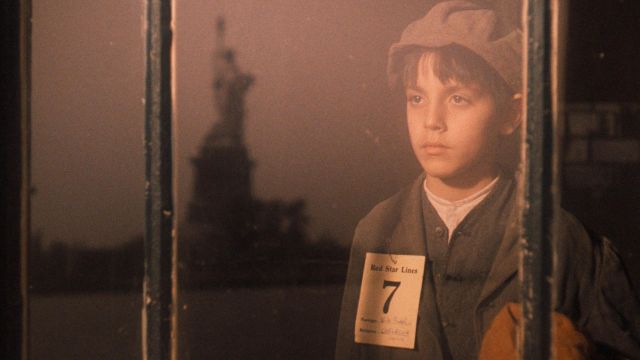 Coppola's follow-up to what we now recognize as his magnum opus is a bit different. The film switches between the parallel storylines of a young Vito Corleone (Robert De Niro) and that of his son Michael decades later, both of them trying to make a life for themselves. It too is lauded as one of the most important films in American history.
Purchase now on Amazon for $12.99.
The Conversation
(1974)
Like his contemporary Brian De Palma would be with his own film Blow Out (1981), Coppola was inspired by Michelangelo Antonioni's 1966 film Blowup. Gene Hackman plays Harry Caul, a wiretap surveillance technician who finds himself in a moral grey area due to the nature of his work, unsure if he should feel responsible for the fallout of his wiretap jobs. It had specific emotional resonance as it unintentionally coincided with the Watergate scandal.
Watch now on Amazon Prime.
Apocalypse Now
(1979)
Coppola's adaptation of Joseph Conrad's novel Heart of Darkness into the world of the American invasion of Vietnam is a hallmark of his career. It is a gigantic, sprawling film—the director's cut is more than three and a half hours long. Captain Benjamin L. Willard (Martin Sheen) is ordered to seek out and kill Colonel Walter E. Kurtz (Marlon Brando)—a rogue military officer who is in charge of his own independent militia.
Purchase now on Amazon for $24.99.
Patton
(1970)
Coppola did not direct Patton—but he did pen the screenplay, a screenplay for which he won an Academy Award. The iconic opening scene in which General George S. Patton (George C. Scott) gives a speech to an audience in front of a gigantic American flag was his idea.
Purchase now on Amazon for $13.99.
The Godfather Part III
(1990)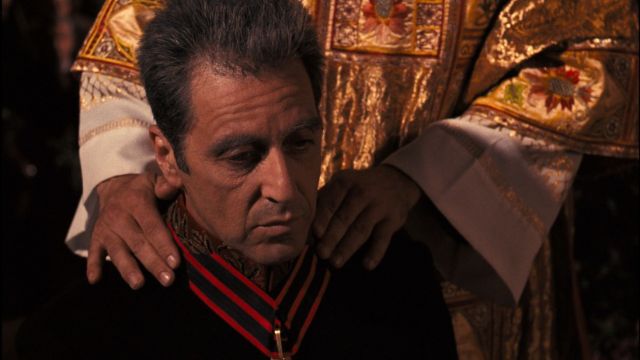 After a number of years, Coppola returned to the story which made him famous. In the third film—which Coppola considers to be an epilogue—we see an aging Michael Corleone hardened and haunted by the actions in his years as the Don. While not as widely acclaimed as the previous two films—The Godfather Part III is nonetheless a film well above average.
Purchase now on Amazon for $12.99.
Rumble Fish
(1983)
One of two Coppola adaptations of S.E. Hinton novels, Rumble Fish is inspired. Shot in black-and-white and scored in such a way that it feels similar to German expressionist films like The Cabinet of Dr. Caligari. Rusty James (Matt Dillon) has great admiration for his brother known only as "Motorcycle Boy" (Mickey Rourke). Motorcycle Boy, in turn, wants more than gang life for his brother. The two struggle to be heard by one another.
Purchase now on Amazon for $4.99.
Bram Stoker's Dracula
(1992)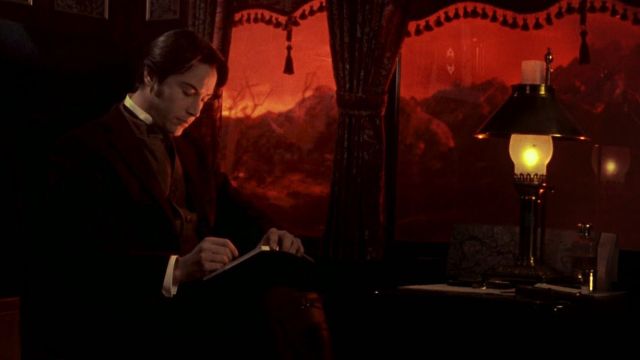 With his retelling of Bram Stoker's classic novel, Coppola stayed faithful to its source material. It is a bewildering piece of campy cinema, full of unsettling eroticism. Gary Oldman plays the eponymous Dracula—with Winona Ryder as his object of affection, Keanu Reeves as her husband—and Anthony Hopkins his sworn enemy, Professor Abraham Van Helsing.
Purchase now on Amazon for $9.99.
The Outsiders
(1983)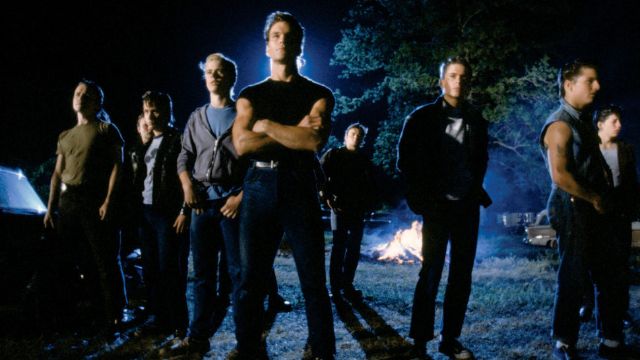 Coppola's adaptation of the novel which made S.E. Hinton a wunderkind is shot more conventionally than Rumble Fish—but tells a no less heartbreaking tale. A coming-of-age story told mostly from the perspective of a young greaser named Ponyboy Curtis (C. Thomas Howell) who has two brothers and a handful of close friends. When a member of a rival gang is killed unintentionally by his friend Johnny (Ralph Macchio), the two become fugitives.
Purchase now on Amazon for $14.99.
The Rainmaker
(1997)
Coppola is one among many filmmakers who have developed John Grisham novels into film. The Rainmaker tells the story of Rudy Baylor (Matt Damon), an inexperienced lawyer who takes on an insurance bad faith case against a health insurance firm. It is a David-and-Goliath narrative typical of Grisham, but because of Coppola's guiding hand, Grisham himself believes it to be the best film adaptation of one of his stories.
Purchase now on Amazon for $6.85.
We are a participant in the Amazon Services LLC Associates Program, an affiliate advertising program designed to provide a means to earn fees by linking to Amazon.com and affiliated sites.