The graphics aren't the only thing getting a facelift in Marvel's Spider-Man: Remastered when it hits Playstation 5 later this year. James Stevenson, Insomniac Games Community Director, revealed via Playstation's official blog that John Bubniak is no longer the facial model for Peter Parker. Instead, Ben Jordan's likeness will now appear in the game as Peter. However, Yuri Lowenthal's vocal performance as Peter remains in the game (via SuperHeroHype). The net effect makes Peter seem much younger in the Remastered Edition. Jordan's resemblance to MCU Spider-Man Tom Holland is also hard to ignore.
You can see for yourself in the clip below. It features an important scene between Peter and his mentor, Otto Octavious. This is also an early glimpse of Otto's transformation into Doctor Octopus.
Insomniac Games creative director Bryan Intihar issued a statement on Peter's radically different look in the PS5 remastered update, which you can view below (via SuperHeroHype):
A few words from me on today's news… pic.twitter.com/PpdWVuw4Mm

— Bryan Intihar (@bryanintihar) September 30, 2020
Additionally, Stevenson spoke about the upgrades for the city in the game.
"The team has done the painstaking work of updating the city's environment to take advantage of the new console. Beyond improved models and materials, one of the biggest things we have brought to the game is ray-traced reflections and ambient shadows. We now have true reflections on the windows of buildings, and it looks stunning with our new skies and weather."
RELATED: Marvel's Spider-Man: Miles Morales Gameplay Footage Revealed!
Finally, Stevenson unveiled the first of three new costumes in the remastered edition. Andrew Garfield's Spider-Man suit from the Amazing Spider-Man films.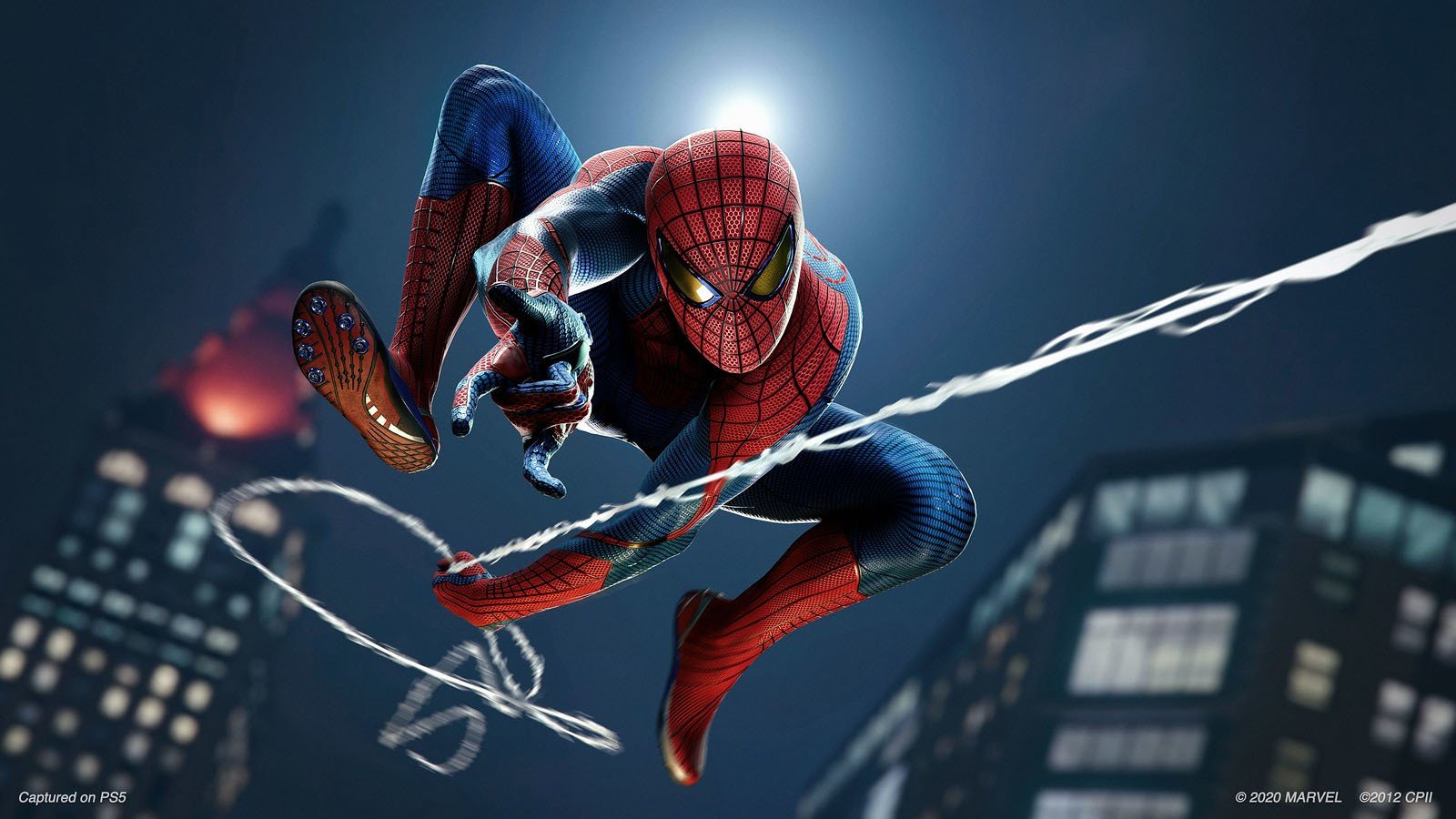 Marvel's Spider-Man Remastered will be a digital release included with the Spider-Man: Miles Morales Deluxe Edition. Both games will hit stores on November 12.
Pre-order your copy of Marvel's Spider-Man: Miles Morales Launch Edition here!
Pre-order your copy of Marvel's Spider-Man: Miles Morales Ultimate Launch Edition here
What do you think about the new Peter Parker model in Spider-Man: Remastered? Did you prefer the original model? Let us know in the comment section below!