Ghostbusters: Spirits Unleashed was already set to get a collector's edition and now Illfonic has finally detailed what will be in it. It'll launch on October 18 for $69.99 alongside the base game and include some digital items as well as a special replica case.
RELATED: Ghostbusters: Spirits Unleashed Video Shows Off Character Customization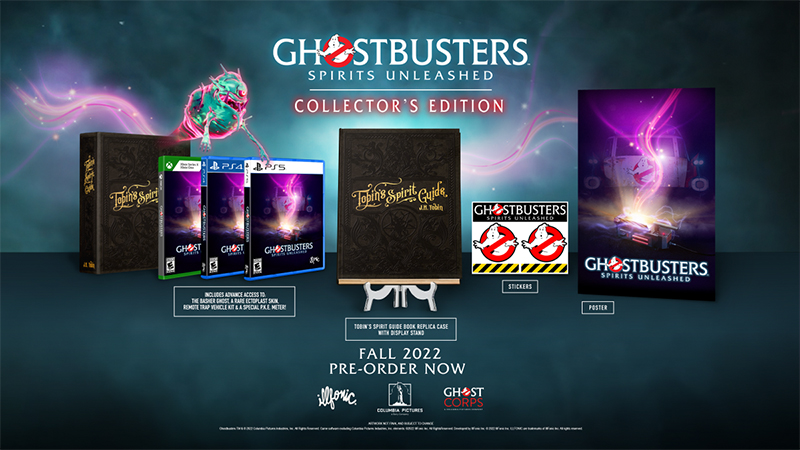 The replica case, as shown in the above picture, is based on Tobin's Spirit Guide, the book in the fiction that chronicles a number of supernatural occurrences. It will also include a poster of the game's box art, some stickers, and a display stand.
While Illfonic didn't include a similarly detailed picture with the digital items, those will the collector's edition will also get advanced access to the Basher Ghost, an Ectoplast skin, a Ghostbusters Remote Trap Vehicle kit Ghost Trap, and some sort of special PKE Meter. "Advanced access" implies that these will be unlockable through other means, but that has yet to be confirmed.
RELATED: Ghostbusters: Spirits Unleashed Preview: The Game That Wants Bustin' to Feel Good for Everyone
The collector's edition will be on most platforms, but not all of them. It is coming to the PlayStation 4, PlayStation 5, Xbox One, and Xbox Series X|S, but there is no PC version of the collector's edition, even though the asymmetrical multiplayer game is also launching on PC.