Bandai Namco has been quick to advertise A Song of Ice and Fire writer George R.R. Martin's involvement with Elden Ring. Even though fans are tired of waiting for his next book and were generally disappointed in the HBO show's final season, having such a storied author attached to a game from a beloved team would obviously draw in even more people. It is an odd pairing and although there are signature elements of Martin's writing, fans should not expect something as simple as Game of Thrones but in Dark Souls.
This is at least partially due to how Martin was involved in the project. He did not write the story for the game but set up the world and lore it would take place in. As Martin stated in his charmingly simplistic and archaic blog, he did "just a bit of worldbuilding: a deep, dark, resonant world to serve as a foundation for the game [FromSoftware] planned to create."
RELATED: Elden Ring Has What I Dislike About Dark Souls & Love About Breath of the Wild
From his first novel Dying of the Light to A Song of Ice and Fire, Martin is known for his grim tales and Elden Ring has a fantastical and bleak world, as well, but it's difficult to tell how much of that is from Martin himself. From's games have always been on the darker side of fantasy, especially Bloodborne, so Elden Ring's darkness isn't exactly foreign to the studio. After all, in Bloodborne's DLC, players fight a young descendant of a god-like race right after it bursts from its dead mother's womb and starts screaming and swinging its placenta around like a scythe.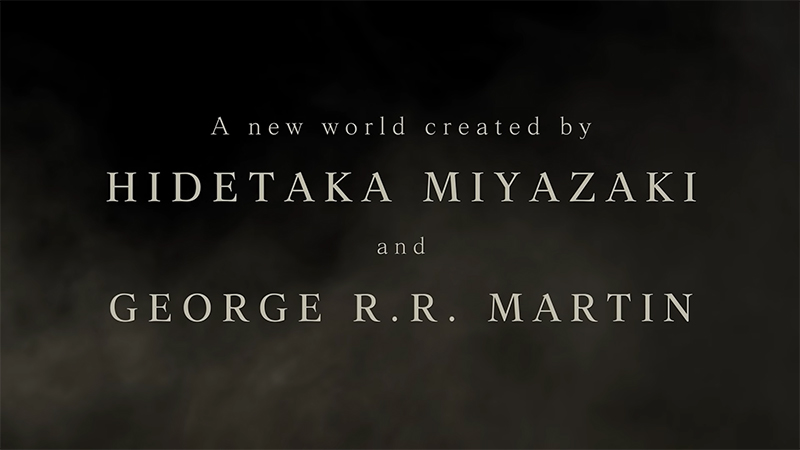 Elden Ring's approach to fantasy is seemingly the opposite as it is more fantastical than what Game of Thrones viewers may expect. While Martin does dip into magic now and again and has stated it is one tool in his toolbelt, From's games are heavily coated in the unreal, often having characters that are hardly human and beings that barely resemble anything from this planet. From's knack for monstrosities continues with Elden Ring, too, and even Game Director Hidetaka Miyazaki told Game Informer that Martin would probably be shocked at what his characters have turned into, as evidenced by the Godric the Grafted in the above picture. Miyazaki also said that Rykard was his favorite of Martin's characters and given his grotesque appearance, it's a little hard to imagine that that was what the author had in mind.
RELATED: HBO's Game of Thrones Prequel House of the Dragon Wraps Production
The different storytelling habits are also another way the two entities differ. Sekiro drifted from this formula a bit, but From's other games are mostly told through implications, vague whispers, and item descriptions. They use the medium to get players to absorb their stories rather than utilize traditional methods. Ideas and plot points are rarely, if ever, told through traditional cutscenes.
Cutscenes are usually where video games overlap the most with cinema, so Elden Ring's lack of cutscenes (there are some, but not a lot) immediately separates it from a show like Game of Thrones. And even though there are some lore bits and item descriptions to read, they're obviously not as chunky as a novel. The mediums that Martin is famous for are just not as present in Elden Ring.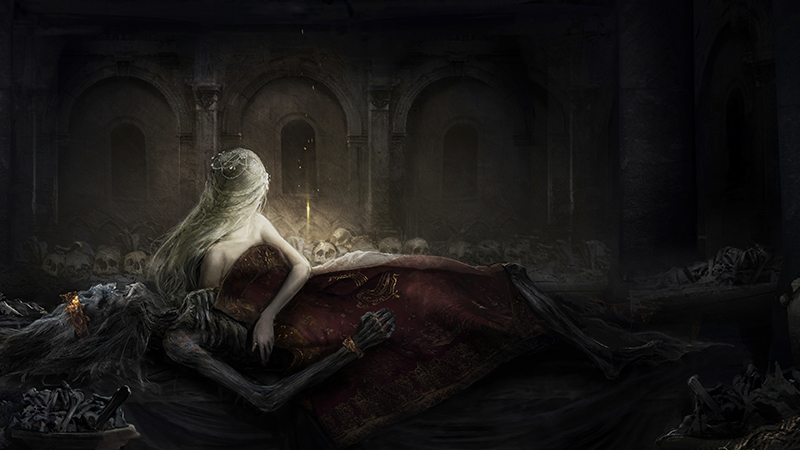 But even though the glum world isn't out of the ordinary for From and the studio tells stories differently than Martin, there are some threads that may have more of his touch. Miyazaki spoke about this before the game's launch. Through an interview with Famitsu that FrontlineJP translated, he said the world "would not have been possible" without Martin since he added drama to the characters and complex relationships. Miyazaki even added that Martin's mix of myth, history, and epic poems gave the team at From a "refreshing stimulus."
This doesn't seem like just talk as the characters in Elden Ring are often tortured and with conflicted pasts, as is the case for the demigods and beings like the aforementioned Godric. Their motivations may have the typical nuance seen in Martin's work, but much of that is buried in lore most players probably won't dig into since, like other From games, the narrative takes more work to assemble.
It's more clear than something like Bloodborne, but it's still not like most video game stories, which make it seem like its deeper aspects aren't there. Again, From's games are usually pretty dismal and relatively deep, so it's hard to tell exactly where each thread began, but they are there regardless of their origin and will likely reveal themselves more over time as incredibly long explainers begin to pop up on YouTube.
No matter how the lore and writing get divided up, Elden Ring has an endlessly fascinating world full of bizarre and twisted creatures, so Martin fans may be engrossed even if somehow he only wrote seven lines of dialogue. But having a talented writer attached to it obviously didn't hurt and doesn't seem like From was trying to cheaply attach itself to a big name. It may not be easy to parse where each bit came from, especially since From has tweaked parts to better fit its vision. But Martin's influence appears to be there, even if it is expressed through a different medium and bent through the lens of a developer that loves to present its stories in its own signature way.