As part of Netflix Geeked Week 2022, Netflix and Legendary Entertainment have released the first image from the Kong: Skull Island anime.
MORE: One Piece Featurette Tease Epic Sets for Netflix Series, Adds 6 Cast Members
The picture, which you can check out below, shows a beach with Kong's enormous footsteps ominously imprinted in the sand, as two characters stand in the impression.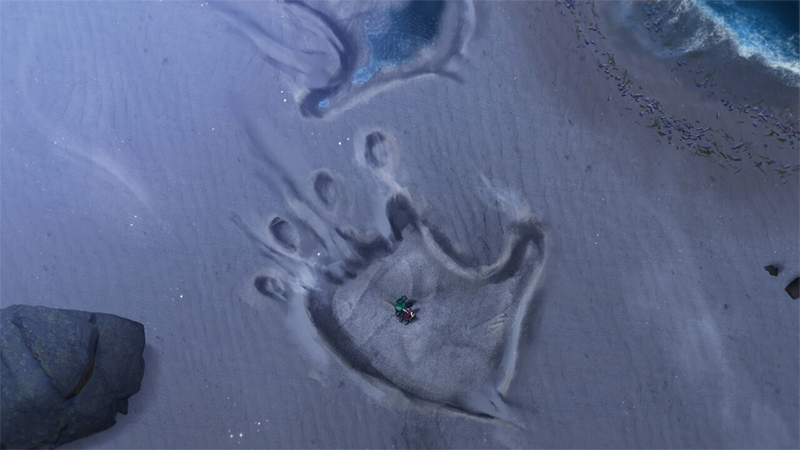 First announced in 2021 on Netflix's Twitter account, little is known about the upcoming anime series beyond its Kong-oriented premise.
MORE: Netflix's Warrior Nun Season 2 Teaser Previews Winter Return
"Skull Island, a thrilling animated adventure series, follows shipwrecked characters desperate to escape the most dangerous place on Earth—a mysterious island home to prehistoric monsters, including the greatest Titan of them all, Kong," says the official synopsis.