It seems like it's been forever and a day since The Venture Bros. has been on Adult Swim. Season 6 even left us hanging without a resolution to the Monarch's stint as the Blue Morpho. But now, the series is back and giving fans a few unexpected callbacks to the earlier seasons.
Rude Awakening
Jonas Venture Jr. may be dead, but he reappeared in a flashback sequence that was seemingly inspired by The Exorcist. J.J. and his associates discovered the P.R.O.B.L.E.M. Machine in the wreckage of Gargantua 1. Two years later, Rusty, Dean, Brock, and H.E.L.P.eR had a sleepless night as the P.R.O.B.L.E.M. Machine seemingly possessed their entire building. And who are you gonna call when the supernatural is involved?
Problems Abound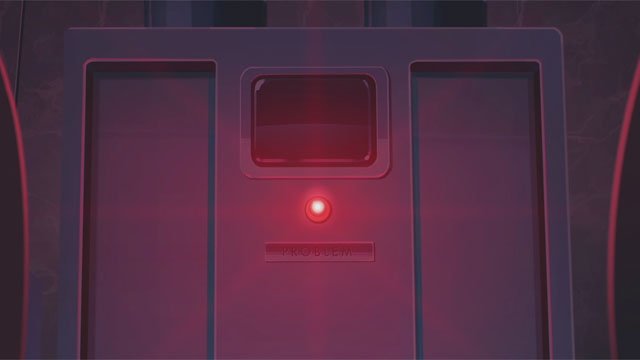 That's right, the Order of the Triad is back! Dr. Orpheus was a little bit put out by Rusty's lack of communication, but he showed up alongside Jefferson Twilight and The Alchemist to exorcise "the demon" from the building. Meanwhile, Pete White attempted to address the problem with a technological solution. But his hacking skills were lacking, to say the least.
Latin Lover
Hank's relationship with Sirena has actually progressed since the last time we saw them together. Unfortunately for Hank, Wide Wale and his henchmen didn't seem to approve of his Romeo and Juliet style romance. They attempted to intimidate Hank by destroying his vehicle and getting him fired. In response, Hank resurrected his "Enrico Matassa" persona and took out most of Wide Wale's men.
Instead of attacking Wide Wale, Hank pledged his loyalty to the crime lord. Wide Wale offered Hank a chance to prove himself by executing the Blue Morpho, and revealed that he had captured and unmasked the Monarch! Dr. Mrs. The Monarch isn't gonna be happy about this turn of events!
Big Daddy
The original Team Venture heard the news about the P.R.O.B.L.E.M. Machine from Billy Quizboy, but too late to keep Rusty and his friends from discovering that the remains of Jonas Venture, Sr., Rusty's long lost father. Unfortunately for everyone, this disturbing reunion was cut short when Pete White cut the hardline on Jonas' remains. That may have set the building up for a self-destruction sequence without any way to stop it. It's a cliffhanger ending! And that was unexpected.
What did you think about the season premiere of The Venture Bros.? Let us know in the comment section below!