If you had the popular toy oven as a kid, you'll love Easy-Bake Battle. This cooking competition challenges home chefs to create quick and easy meals reminiscent of the recipes used in the Easy-Bake Oven. Will the chef with the best combination of kitchen hacks and dishes win the top prize? If you're wondering how to watch Easy-Bake Battle on Netflix, here are some methods to do so.
Where to Watch Easy-Bake Battle
Good news! You and your family can enjoy not only Easy-Bake Battle but everything Netflix has to offer. With Netflix, there are no extra costs and no contracts. Watch from your smartphone, tablet, smart TV, laptop, or streaming device. Plans range from $6.99 to $19.99 a month, making it easy to pick an option that gives you access to hit TV shows, movies, documentaries, and more. 
RELATED: Exclusive Dr. Seuss Baking Challenge Clip Shows Wacky Treats
How Many Episodes Are in Easy-Bake Battle?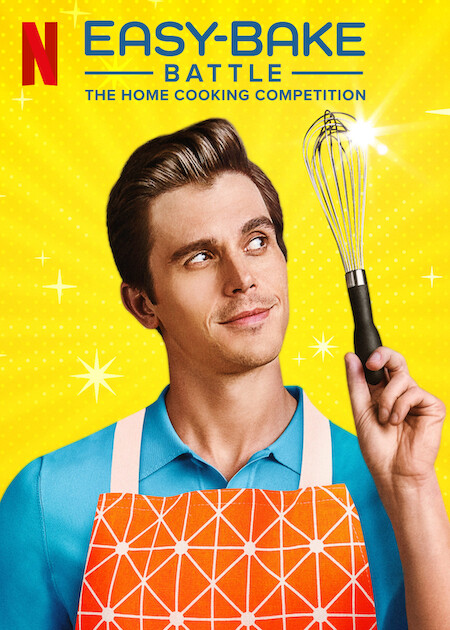 There are eight episodes in Easy-Bake Battle. Each episode lasts 30 minutes on average. You can check the complete list of Easy-Bake Battle episodes and their scheduled date release here below.
"Midnight Mun-Cheese": October 12, 2022
"No Time to Dine": October 12, 2022
"Kids Eat the Darndest Things": October 12, 2022
"Holidays the Easy Ways": October 12, 2022
"Breakfast to Impress Fast": October 12, 2022
"Vacation Recreated": October 12, 2022
"Dinner, Dinner Chicken Winner!": October 12, 2022
"Stuff, Skewer and……a Toast!": October 12, 2022
What Are the Critics Saying About Easy-Bake Battle?
Easy-Bake Battle received a 50% from audience viewers. Reviews are mixed about the show. Some enjoy the themes and the fact that "regular" chefs are the stars of the show, making it more relatable. Other viewers, however, felt the judging of contestants was biased, with the show's editing pointing toward who would win every episode.
"When I tuned in to Netflix's new cooking competition Easy-Bake Battle, I was expecting a battle with — and here was my mistake — Easy-Bake Ovens, the 1960s toy oven with a lightbulb for heat." – Andy Dehnart, Reality Blurred 
"Despite the tenuous Easy-Bake product tie-in and the sometimes-silly home cooking hacks, [Easy Bake Battle] has enthusiastic-enough contestants and a fun returning-champion wrinkle that makes it interesting to watch." – Joel Keller, Decider
RELATED: Exclusive The Makery Trailer & Key Art Preview Imaginative Educational Show
Is Easy-Bake Battle Suitable for Kids?
Easy-Bake Battle is rated TV-PG, which is suitable for children with parental supervision and all audiences over the age of 14. The show may contain real-world topics or themes not suitable for very young viewers.