This isn't your typical dancing competition! Dance Monsters puts a spin on dance by hiding its competitors behind CGI monster-themed costumes. Watch as they strut their stuff behind the screen to try to impress the judges. Which monster will come out on top? If you're wondering how to watch Dance Monsters on Netflix, here are some methods to do so.
Where to Watch Dance Monsters
Good news! You and your family can enjoy not only Dance Monsters but everything Netflix has to offer. With Netflix, there are no extra costs and no contracts. Watch from your smartphone, tablet, smart TV, laptop, or streaming device. Plans range from $6.99 to $19.99 a month, making it easy to pick an option that gives you access to hit TV shows, movies, documentaries, and more. 
RELATED: Magic Mike's Last Dance Trailer Teases Mike's Finale
How Many Episodes Are in Dance Monsters?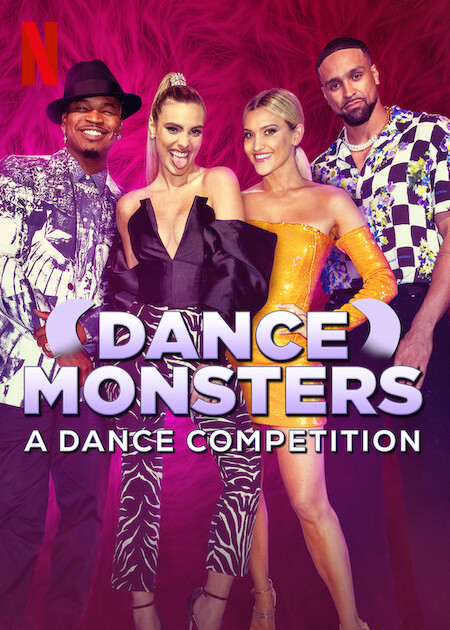 There are eight episodes in Dance Monsters. Each episode lasts 40 minutes on average. You can check the complete list of Dance Monsters episodes and their scheduled date release here below.
"Episode 1": December 16, 2022
"Episode 2": December 16, 2022
"Episode 3": December 16, 2022
"Episode 4": December 23, 2022
"Episode 5": December 23, 2022
"Episode 6": December 23, 2022
"Episode 7": December 30, 2022
"Episode 8": December 30, 2022
What Are the Critics Saying About Dance Monsters?
Dance Monsters has no official critic reviews. IMDB gives the series a 5.5/10 based on viewer scores. Fans of dance shows and CG will both enjoy the series, with viewers saying it offers a little something for everyone. Most audiences thought the show was a quirky-but-fun twist on the dance competition genre.
"Dance Monsters knows how absurd it is; thankfully, they have the smarts to lean into it." – Sarah Osman, The Arts Fuse
"Dance Monsters is a feel-good show that is fun to watch, with CGI that works well most of the time. It definitely is a show you can sit down and watch with your kids." – Joel Keller, Decider
RELATED: Enola Holmes 2 Clip: Millie Bobby Brown Learns How to Dance
Is Dance Monsters Suitable for Kids?
Dance Monsters is rated TV-PG, which is suitable for younger viewers with parental supervision and all viewers over the age of 14. The series may contain real-world topics, themes, or frightening or intense scenes not suitable for very young viewers.