In order to make it big in comedy, you have to impress Goldie, owner of one of the most popular comedy clubs around. Following the book of the same name, I'm Dying Up Here showcases life as an up-and-coming comedian in 1970s Los Angeles. They'll have to try to get some big laughs if they want to succeed. If you're wondering how to watch I'm Dying Up Here on Showtime, here are some methods to do so.
Where to Watch I'm Dying Up Here Season 2
Good news! There are a few ways you and your family can not only enjoy I'm Dying Up Here but everything Showtime has to offer. Showtime offers a free 30-day trial with access to hit TV shows, movies, documentaries, sports, and more. You can also stream live, on-demand, or save shows to watch offline from any TV, tablet, PC, or phone.
RELATED: Exclusive Measure of Revenge Clip Starring Melissa Leo
How Many Episodes Are in I'm Dying Up Here Season 2?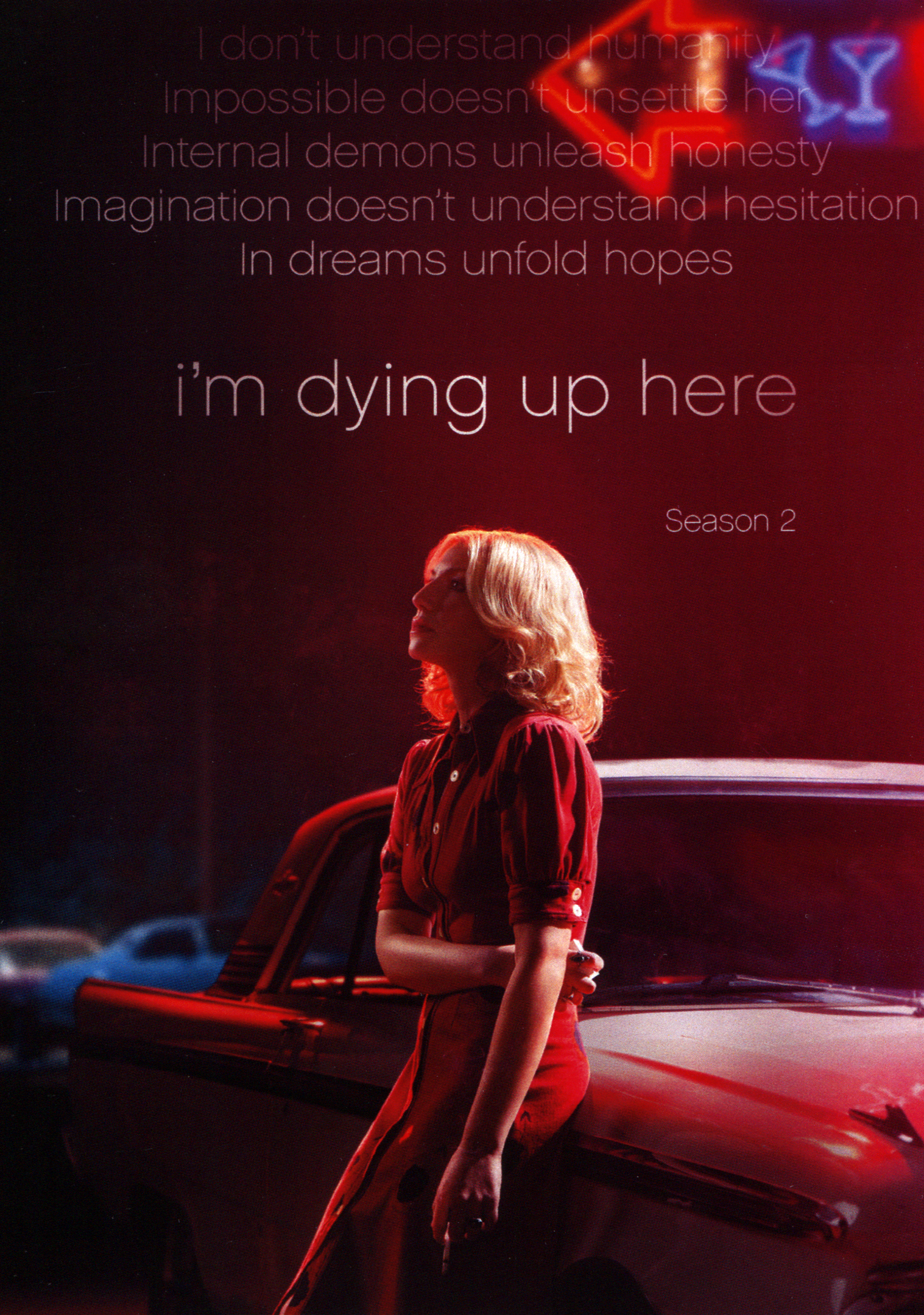 There are 10 episodes in I'm Dying Up Here season two. Each episode lasts 60 minutes on average. You can check the complete list of I'm Dying Up Here episodes and their scheduled date release here below.
Season Two
"Gone with the Wind": May 6, 2018
"Plus One": May 13, 2018
"Bete Noire": May 20, 2018
"The Mattresses": May 27, 2018
"Heroes and Villains": June 3, 2018
"Between Us": June 10, 2018
"Call Me a Ham": June 17, 2018
"Now You See Me, Now You Don't": June 24, 2018
"Deathbed Confessions": July 1, 2018
"Lines Crossed": July 8, 2018
Season One
"Pilot": June 4, 2017
"Midnight Special": June 11, 2017
"The Cost of a Free Buffet": June 18, 2017
"Sugar and Spice": June 25, 2017
"The Return": July 9, 2017
"Girls Are Funny, Too": July 16, 2017
"My Rifle, My Pony and Me": July 23, 2017
"The Unbelievable Power of Believing": July 30, 2017
"Lingchi": August 6, 2017
"Creative Indifferences": August 13, 2017
What Are the Critics Saying About I'm Dying Up Here Season 2?
I'm Dying Up Here received a 61% from critics and a 95% from audience viewers. While critics were mixed on the series, most audiences loved it, finding it to be an underrated masterpiece. With just the right amount of drama, excellent acting, and great writing, viewers say to give it a watch.
"Although building a series around 'the tears of a clown' is a well-worn concept, like any good comedy, it's grounded by an undercurrent of truth." – Brian Lowry, CNN.com
"Yes, the plotting feels obvious, so it's a good thing the actors are so good." – Rich Cline, Shadows on the Wall
RELATED: Marvelous Mrs. Maisel Season 4 Trailer: No More Opening Acts for Midge
Is I'm Dying Up Here Season 2 Suitable for Kids?
I'm Dying Up Here is rated TV-MA which is suitable for viewers ages 17+. The series contains severe depictions of alcohol and drugs. It also contains moderate depictions of sex and nudity.