What happens when a recently retired border patrol agent, Ben Clemens, is forced to work with the very people his job had required him to keep out of the country? Watch Coyote on Paramount+ to find out. Having spent 32 years as an agent, Clemens, played by Michael Chiklis, must now examine his ideologies and loyalties and do what he thinks is correct.
Where to Watch Coyote
Good news! There are a few ways you and your family can enjoy Coyote and everything Paramount+ has to offer. Paramount+ offers a free 7-day trial with access to Essential, Premium, and Bundled plans to best fit your needs. An annual subscription can provide you with 16% savings. Enjoy extras such as ad-free viewing, CBS news, local CBS channels, and premium sports programming.
RELATED: Michael Chiklis to Portray Red Auerbach in HBO's Lakers Series
How Many Episodes Are in Coyote?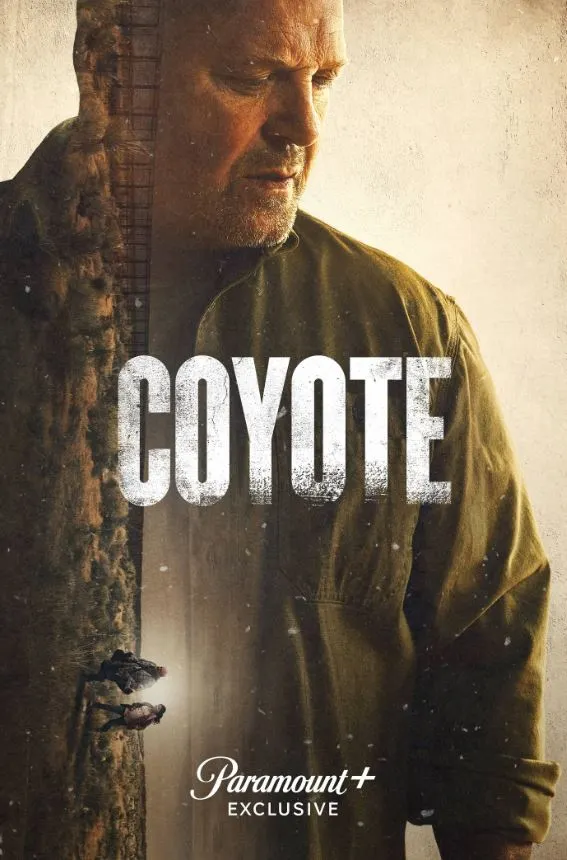 There are six episodes in Coyote. The runtime of episodes averages between 43-56 mins. You can check the complete list of Coyote episodes and their release date below.
"Call of the Void": January 7, 2021
"Silver or Lead": January 7, 2021
"Sin of Origin": January 7, 2021
"Juan Doe": January 7, 2021
"King Tide": January 7, 2021
"Plaza De Nada": January 7, 2021
What Are the Critics Saying about Coyote?
Coyote has an official critics rating of 62% and an average audience score of 81% on Rotten Tomatoes. The reviews have been mixed, but most critics have been impressed by the lead performance by Chiklis.
Caroline Framke from Variety writes, "Coyote sets itself up as an incisive character drama about a man who stumbles into a life and death situation that forces his black and white worldview to become gray. Instead, it comes off as a self-serious Western fantasy that's more concerned with shocking its audience than making any sense."
Andrew Male from The Times (UK) says, "The female characters feel very two-dimensional and it is not always clear what Ben's motivations are, but… All in all, a tense, murky, dark-hearted morality play with a fascinating central protagonist."
RELATED: Don't Look Up: Mark Rylance & Michael Chiklis Join Star-Studded Netflix Film
Is Coyote Suitable for Kids?
Coyote is rated TV-MA, which means it is meant for viewing only by mature audiences. The content material is not suitable for children under 17.