Return to the lovable detective and dog duo comedy Turner & Hooch. This time, Turner's son (Josh Peck) takes up the mantle to fight crime — along with an unexpected canine companion. Can this reluctant team learn to work together in time? If you're wondering how to watch Turner & Hooch on Disney+, here are some methods to do so.
Where to Watch Turner & Hooch
Good news! There are a few ways you and your family can not only enjoy Turner & Hooch but everything Disney+ has to offer. Disney+ lets you enjoy exclusive original shows, nostalgic favorites, and blockbuster superheroes. Bundle Disney+ with Hulu and ESPN for the ultimate viewing experience. You can enjoy even more savings with an annual subscription.
RELATED: Interview: Turner and Hooch Composer Jeff Cardoni Discusses Disney+ Series
How Many Episodes Are in Turner & Hooch?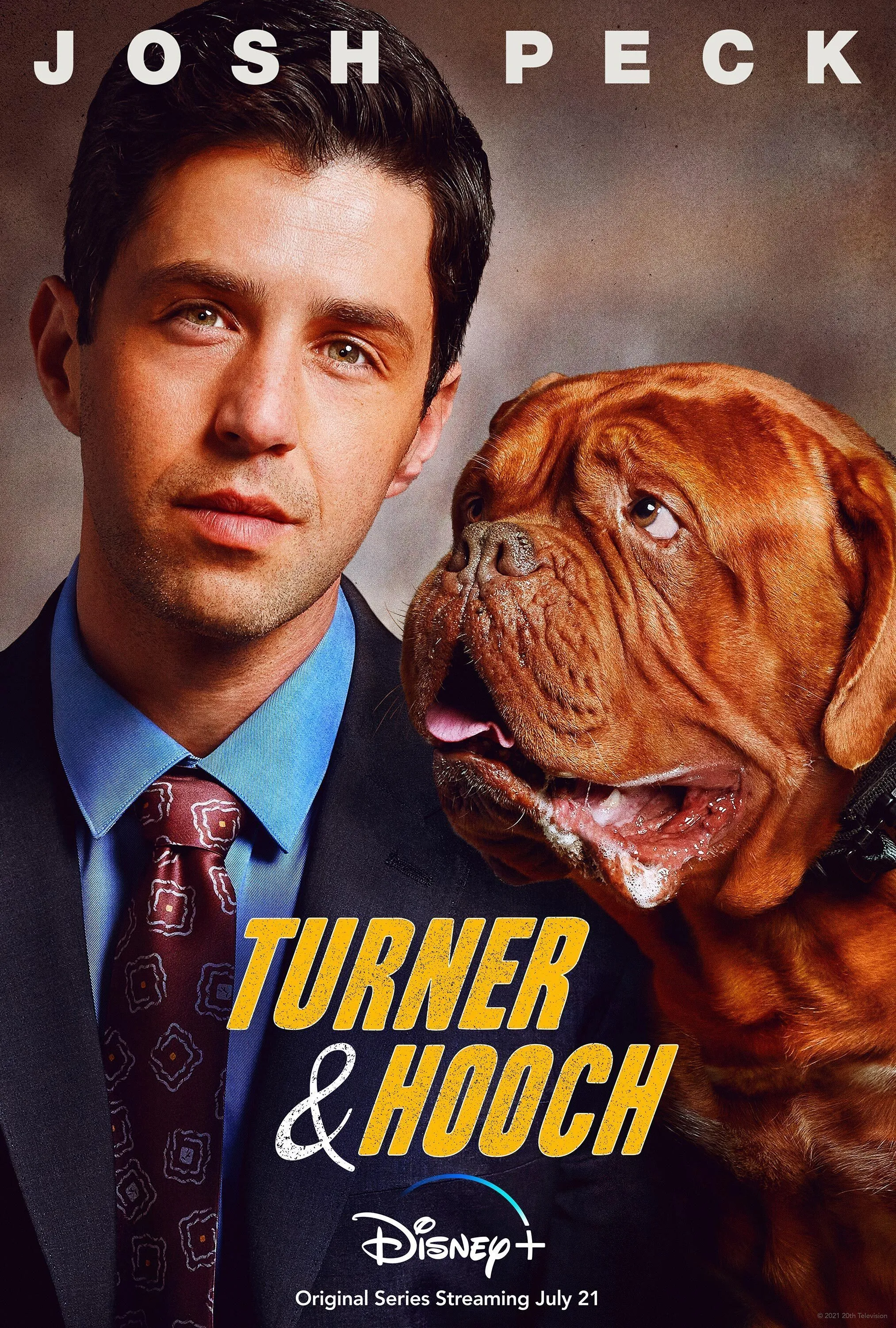 There are 12 episodes in Turner & Hooch. Each episode lasts 45-55 minutes on average. You can check the complete list of Turner & Hooch episodes and their scheduled date release here below.
"Forever and a Dog": July 21, 2021
"A Good Day to Dog Hard": July 28, 2021
"Diamonds Are Furever": August 4, 2021
"In the Line of Fur": August 11, 2021
"Road to Smell Dorado": August 18, 2021
"The Fur-gitive": August 25, 2021
"To Serve and Pawtect": September 1, 2021
"Arf Appreciation": September 8, 2021
"Witness Pup-tection": September 15, 2021
"Lost and Hound": September 22, 2021
"Hooch Machina": September 29, 2021
"Bite Club": October 6, 2021
What Are the Critics Saying About Turner & Hooch?
Turner & Hooch received a 57% from critics and 91% from audience viewers. Critics panned the series, finding the show to be a bland rehash of the original movie without the charm of its predecessor. However, most audience viewers enjoyed the series, finding the animal actors to be cute and funny, and the show to be a light and enjoyable comedy.
"It doesn't quite have The Mighty Ducks: Game Changers' compelling characters and misses a real link to the original (a la that show's Emilio Estevez), but the Ryan Reynolds-esque Peck is a plausible Hanks Jr." – James Croot, Stuff.co.nz
"Turner & Hooch could deliver a solid family dramedy or a mindless action-comedy; by trying to be both, the show ends up neither." – Danette Chavez, AV Club
RELATED: DC League of Super-Pets Sets HBO Max Release Date
Is Turner & Hooch Suitable for Kids?
Turner & Hooch is rated TV-PG which is suitable for children with parental supervision and all viewers over the age of 14. The series contains mild depictions of sex and nudity, violence and gore, profanity, and frightening or intense scenes.